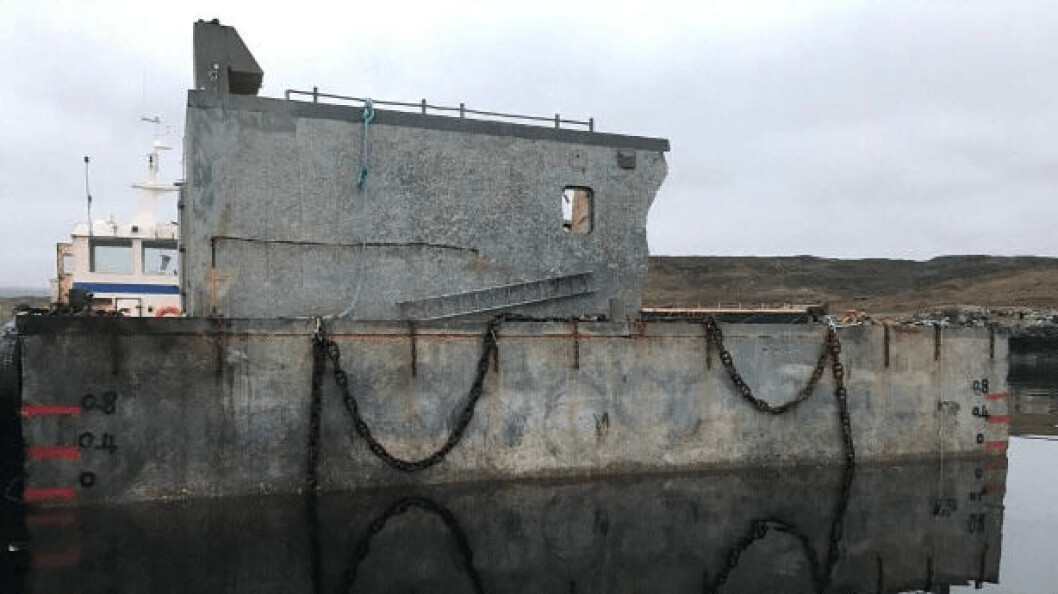 Sunken feed barge brought back from the deep
A salmon farm feed barge that sank in 43 metres of exposed waters off the coast of Skye in 2017 has been raised by marine engineering company Ocean Kinetics.
The salvage late last year was particularly challenging for the Shetland-based company given that the work involved long hours in poor weather conditions and the barge was partially buried, by several metres, into the soft, silty seabed and had no suitable lifting points.
The concrete SeaMate barge's estimated weight of around 400 tonnes made it even more challenging. A total of almost 750 tonnes of lift was required to release the wreck from the seabed.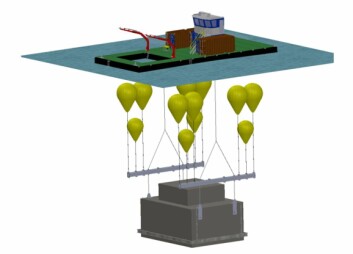 Parachute lifting bags
Ocean Kinetics used a salvage barge for the operation, and parachute lifting bags for the initial lift off the seabed.
Writing in its newsletter, Ocean Kinetics said: "Our salvage master and veteran diver, Roger Goudie, quickly mobilised on site with his dive team, ROV (remotely operated vehicle) equipment and a decompression chamber to ensure diver safety. Our design team set out to find a solution on how we could attach secure lifting points.
"All lifting options were explored, including threading heavy chains under the barge, using hawse pipes, and even a giant grab. The best solution was to fabricate four x 200 tonne SWL (safe working load) lifting brackets which would be bolted into the wreck using 250mm diameter pins. This would then allow heavy duty, three-inch chains to be secured to the barge.
Lifting lugs
"Our tradesmen quickly manufactured and tested the lifting lugs, each was tested to 200 tonnes before being shipped to site. Using our purpose-built hydraulic core drill, our dive team set up and drilled the 300mm diameter holes through the 250mm thick reinforced concrete walls of the barge.
"The chains were fitted to the structure, as were parachute lifting bags to provide extra buoyancy."
After Ocean Kinetics applied 750 tonnes of lift pressure, the barge began to emerge from the seabed and was slowly moved into shallow water, where it was cleaned and de-ballasted.
Grieg Seafood
The barge belonged to Grieg Seafood Shetland, which has since been sold to Scottish Sea Farms.
In its report for the first quarter of 2018, Grieg said provision for costs of raising the barge, after an assumed insurance settlement, was NOK 10 million (£921,000).