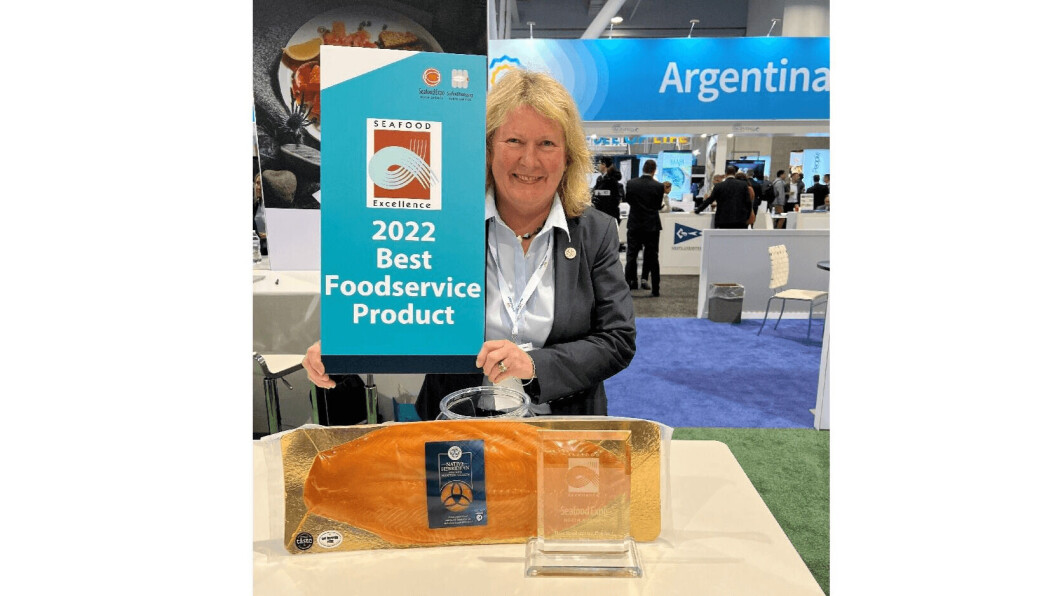 Scottish smoked salmon wins excellence award at US trade show
The Scottish Salmon Company's Native Hebridean Smoked Scottish Salmon has won the "best new foodservice" award at the 2022 Seafood Excellence Awards at the year's first global seafood trade show, Seafood Expo North America (SENA) in Boston.
Winners were selected from a group of finalists during a live judging yesterday by a panel of seafood buyers and industry experts from the retail and foodservice industries.
The Seafood Excellence Awards recognise the product leaders in the North American seafood market. The new products are judged based on several criteria, including uniqueness and appropriateness to the market, taste profile, market potential, convenience, nutritional value and originality.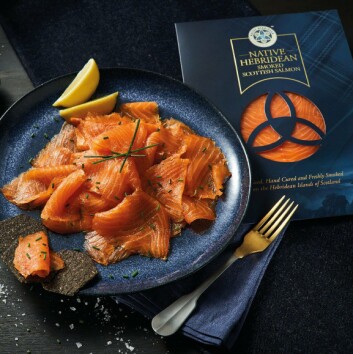 Hand cured
Su Cox, business development director at SSC, said: "Native Hebridean is a truly unique product having been specially developed over more than a decade and the award win is testament to this. It offers the discerning consumer a truly Scottish delicacy with unique heritage and is fully traceable to the Hebridean islands and West Coast of Scotland. It is our Hebridean hero!"
SSC's Native Hebridean Smoked Scottish Salmon is not actually "new", having been on the market and picked up other awards in the past two years, but it is the first time the company – owned by Faroese salmon farmer Bakkafrost – has had the opportunity to exhibit the product at SENA, which was cancelled in 2020 and 2021 due to Covid.
SSC/Bakkafrost's Native Hebridean fish are descended from North Uist wild salmon and are raised in the Hebrides. The strain is a result of a broodstock programme spanning more than a decade.
The salmon is hand cured and smoked in pebble-lined kilns by SSC at its Harris & Lewis Smokehouse in Stornoway on Lewis, using wood shavings from aged Scotch whisky barrels.
Other accolades
In October last year, Native Hebridean Smoked Scottish Salmon was named Best Smoked Fish and Seafood in the Great British Food Awards 2021.
And in 2020, Native Hebridean Smoked Scottish Salmon won a Great Taste award, promoted by the Guild of Fine Food (GFF), a British family-owned industry journal publisher that covers gourmet food.