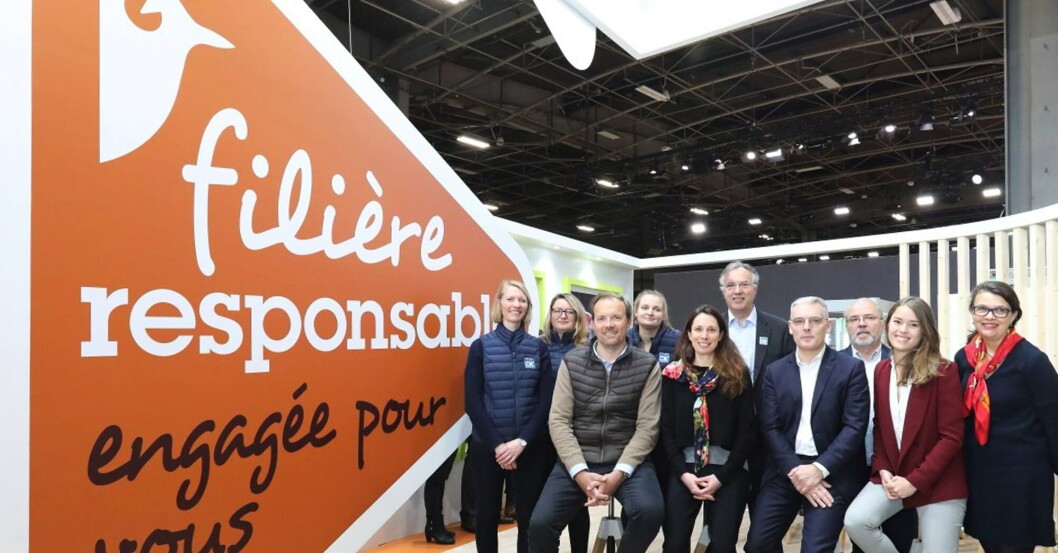 Doubly sustainable: the trout fed on insects AND algae
French trout producers have taken sustainability a step further by feeding fish on a diet supplemented by both insect meal and algal oil.
The trout, which has enhanced levels of omega-3, is being supplied by processor Truite Service to French retail group Auchan, which will start selling it next month.
The feed is made by Skretting and uses algal oil from Veramaris and insect meal from French company InnovaFeed.
Nutritional value
In a press release, Veramaris and Skretting said that for the first time, the entire value chain came together to create a unique consumer proposition.
They achieved a "significant" boost of the nutritional value from the algal oils, while replacing the forage fish with insect meal and fish trimmings, a previously discarded resource.
The companies said the feed provides consumers with healthier and more sustainable seafood as a result of increased levels of EPA and DHA omega-3 and also helps ensure finite resources like fishmeal are not compromised.
Trout 'just first step'
Auchan's trout was introduced at the Paris International Agricultural Show which is taking place this week.
Olivier Vandebeulque, head of seafood category at Auchan, was fundamental in bringing the new value chain together.
He said: "We are encouraged to see a shift in the value chain pioneered by Veramaris and Skretting and believe that our customers will see the value.
"Trout is just the first step for us, and we look forward to extending our collaborative value chain approach to further species such as shrimp, salmon, bream and bass."
Elodie Petit, marketing manager at Skretting France, said: "We know that French consumers don't want to compromise and demand their seafood to be as tasty as it is nutritious and sustainable, which has been proven by the 12% category growth at Supermarché Match following their launch of algal-fed salmon. We are pleased to be able to support this growth with sustainable, quality feeds."