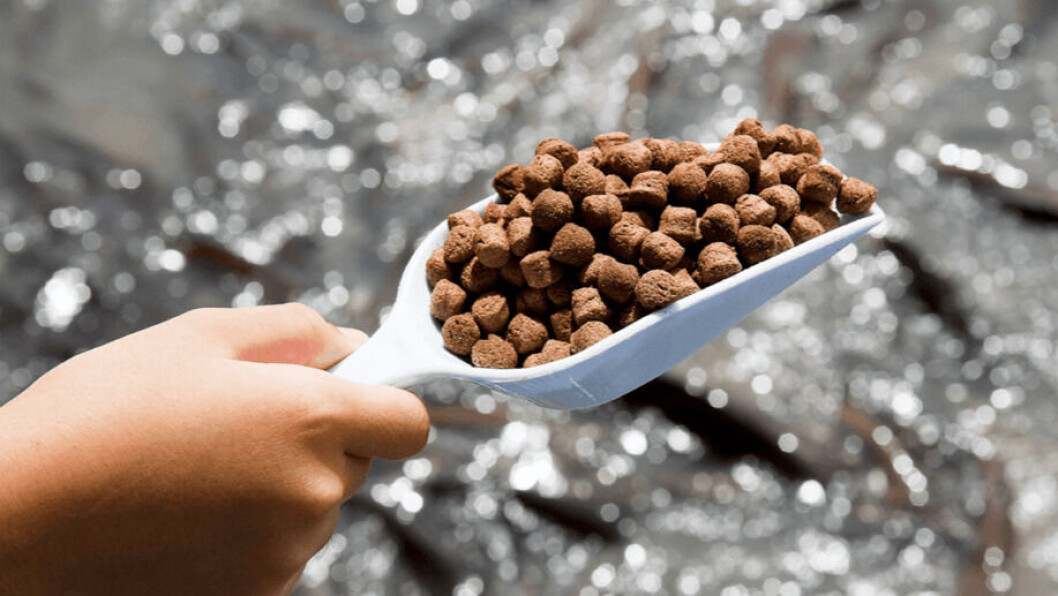 £5m support for bids to make feed and fuel from CO₂
The Scottish Government has launched a £5 million fund which could support efforts to use carbon dioxide to create protein for aquaculture feed, among other things.
The CO2 Utilisation Challenge Fund will help businesses and organisations develop and commercialise emerging technology which involves harnessing and converting CO₂ – the biggest contributor to climate change emissions – and using it to produce valuable products such as synthetic fuels and protein.
The fund will be administered by Scottish Enterprise and match-funded by industry, meaning over £10 million could be invested in the initiative over its two-year lifetime.
Real potential
The Scottish Government's net zero and energy secretary, Michael Matheson, said: "The Intergovernmental Panel on Climate Change's latest reports show that the impacts of climate change are even worse than previously thought and that business as usual is not an option.
"We know that, in order to deliver on our targets, we must develop and grow innovative technologies like carbon capture and utilisation, alongside carbon capture and storage.
"Promising early work around potential uses for captured CO₂ shows that CO₂ utilisation has real potential to help develop a circular economy while providing opportunities for our workforces and economic benefits for a range of different sectors."
Andy McDonald, head of low carbon transition at Scottish Enterprise, said: "Carbon utilisation technology has wide-reaching benefits for both Scotland's low carbon economy and the environment. This fund will boost this dynamic and emerging sector by facilitating the creation of more high-value jobs while also helping Scotland reach its net zero emissions target."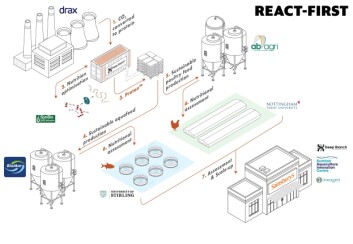 REACT-FIRST
Feed manufacturer BioMar, Stirling University's Institute of Aquaculture (IoA) and the Scottish Government-funded Sustainable Aquaculture Innovation Centre (SAIC) are among 10 partners in REACT-FIRST, a £3 million carbon recycling project that uses CO₂ emissions from the UK's largest power station, Drax in north Yorkshire, to grow single cell protein (SCP) for use in fish and poultry feed.
The project is led by Deep Branch, a spinout from Nottingham University, that has a pilot plant within the power station's Carbon Capture Usage and Storage (CCUS) Incubation Area. It extracts flue gases from the power station's wood biomass electricity generation to feed to microbes which can make SCP.
In June 2019, Drax was capturing a tonne of carbon dioxide a day from its C-Capture BECCS pilot, but once scaled up it could be capturing up to 16 million tonnes of carbon a year from its four biomass generating units.