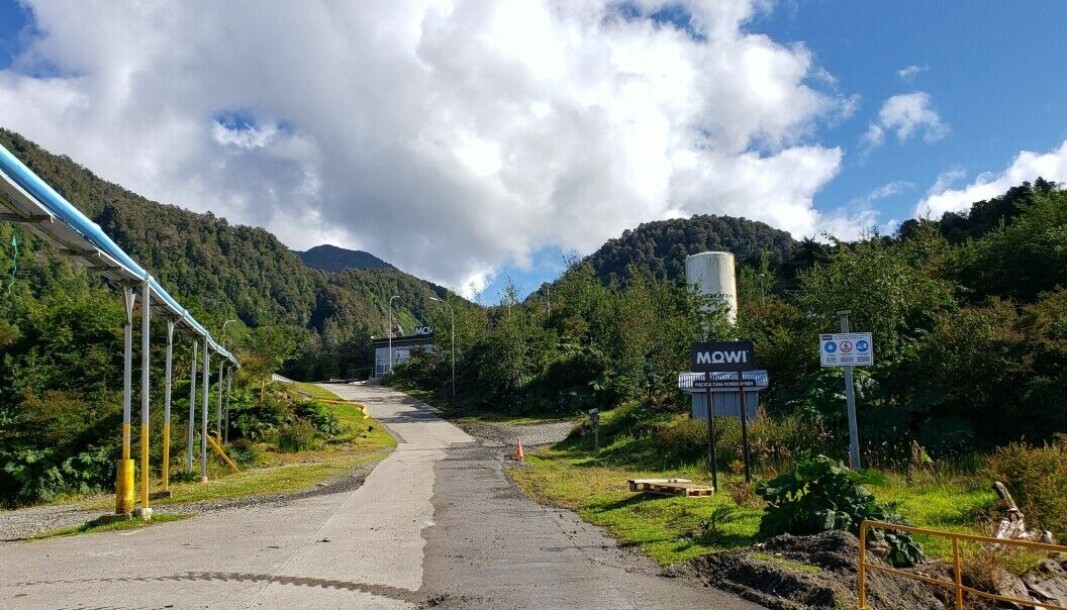 Green hydrogen project at Mowi Chile smolt facility moves forward
Researchers prepare to order equipment after feasibility study
A project to make green hydrogen from a river-driven hydroelectric plant that powers a salmon smolt facility in Chile has cleared its first hurdle.
Researchers from the Universidad Austral de Chile confirmed that it is technically feasible to install a small-scale hydrogen plant at Mowi Chile's Aysén Fjord facility.
The long-term aim is to use electricity from the hydro plant to split water to make hydrogen and oxygen, then transport the hydrogen to Mowi's marine sites where it would be used as a clean power source instead of diesel generators. Oxygen can be used in the smolt facility.
The feasibility study for the site began last December.
Clean energy
"Based on the results of that project, we are now working on a second part, which is to achieve execution," said university researcher Joel Pérez, naval engineer and director for the project.
Pérez explained that researchers began looking at the potential of the Mowi facility after Austral University was awarded a project to study how to introduce electricity for ship propulsion.
One of the requirements of that project was to study green hydrogen as a clean energy alternative. The researchers began consulting with companies that might be interested in the applications, including Mowi, which was looking to improve its energy mix.
'A very good synergy'
"From the first meetings with them, a very good synergy was generated because what we proposed was adjusted to what they were looking for and thus a project was generated between us. There were other interested companies, but none was as insistent in showing as much concern as Mowi Chile," explained Pérez.
There were other interested companies, but none was as insistent in showing as much concern as Mowi Chile
Project director Joel Pérez
Mowi's long-term aim is to install fuel cells on farm pontoons (feed and accommodation barges) that will use green hydrogen to convert chemical energy into electricity, leading to a phase out of diesel generators. Initially the change would be made in the three salmon farms closest to the smolt facility.
The next step is to seek tenders for the supply of a small-scale plant to produce green hydrogen that will be installed on university land. There, researchers will train the operators and adapt the components to the environment where it will be located in the future.
"If everything goes according to plan at the end of the month, we should start with the bidding for the equipment so that within six months we will receive the plant, the electrolyser and storage systems," said Pérez. Meanwhile, in the Aysén Fjord smolt facility, Mowi has already defined an area of about 400 square metres where the equipment will be installed.
At this stage investment has been provided by Mowi, but the researchers are seeking to leverage more resources to continue advancing in the energy project.