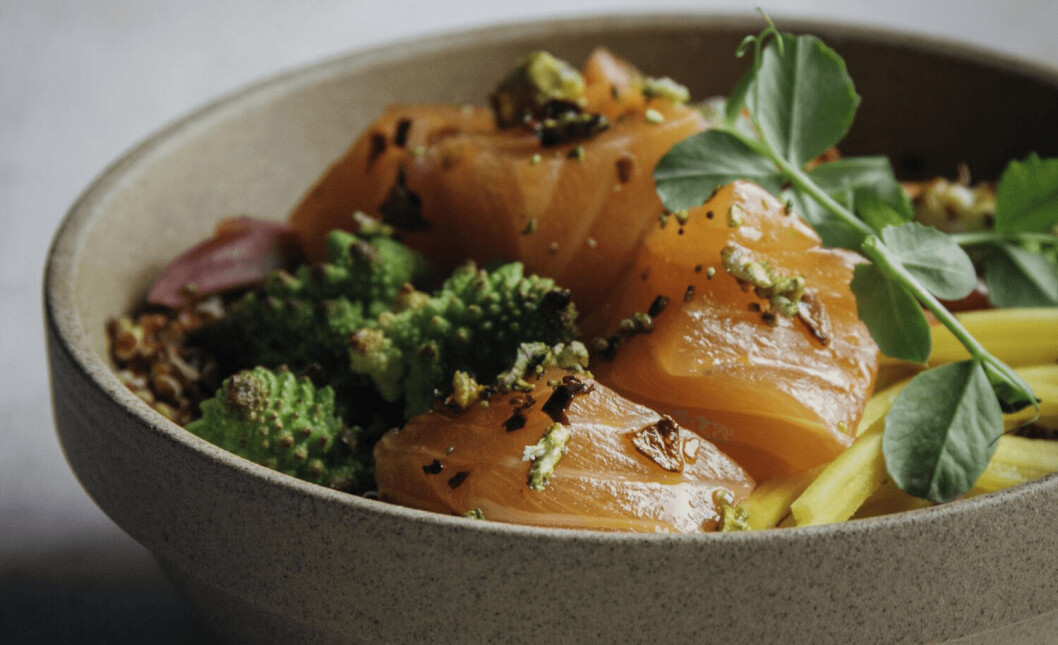 Salmon is 'sunscreen on a plate' says producer
People will be reaching for the sunscreen today as UK temperatures soar to potentially record levels – but perhaps they should also seek out salmon at the supermarket.
Astaxanthin, the pigment that gives salmon its pink colour, has been shown to reduce inflammation from sunburn and block cell damage from ultraviolet rays, according to Verlasso, the premium brand of salmon producer AquaChile.
In a blog entry on its website, Verlasso writes: "Similar to chlorophyll, which makes plants green, astaxanthin is produced when microalgae come into contact with the sun, turning them red and protecting them from its harmful rays. Salmon eat these algae and the tiny shrimp, called krill, that also enjoy the red algae. The astaxanthin then turns the salmon red and fills them with this potent antioxidant."
The company claims astaxanthin is more powerful than vitamin C and CoQ10 and 1,000 times more effective than vitamin E as an antioxidant.
Anti-inflammatories
It continues: "Astaxanthin is just one more great reason to eat salmon. Most of us know it is one of the best sources of omega-3 fatty acids, which are also anti-inflammatories that block the release of enzymes generated by UV exposure.
"Not only do omega-3s prevent the breakdown of collagen and elastin, they also help your skin retain moisture, which supports your skin in maintaining its elasticity and radiance.
"In a way, you can think of astaxanthin as 'sunscreen' on the plate. Plus, when you eat salmon, those omegas-3s also support the health of your brain, heart, eyes, and joints."
While it is keen to promote salmon's benefits, the Chilean producer knows its limits, and concludes: "Just remember to use topical sunscreen every day to make sure you are fully protected!"