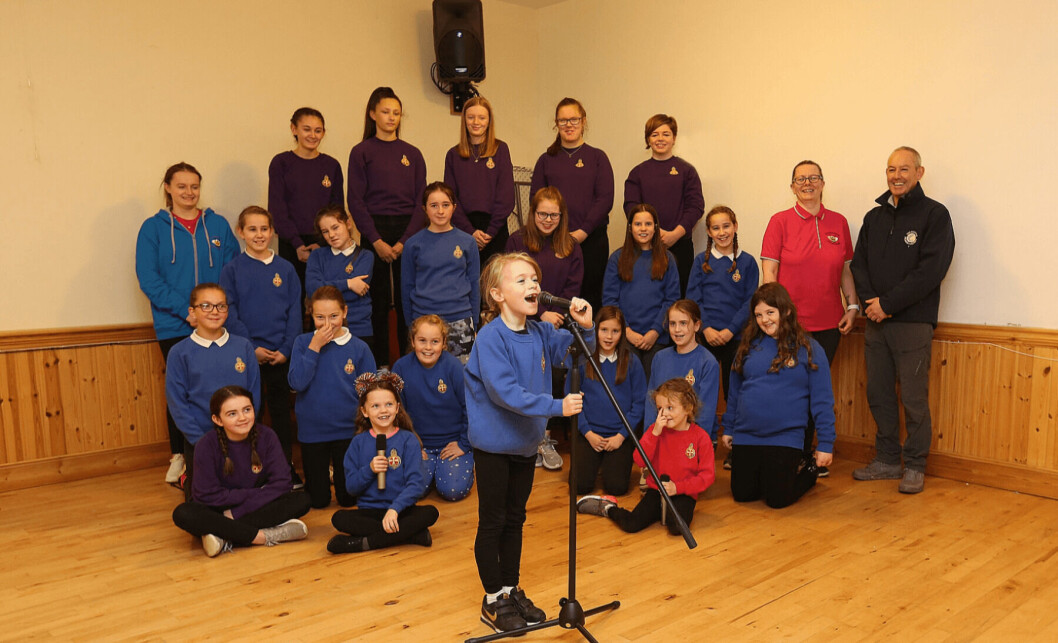 A sound investment by salmon farmer
Members of the 1st Stornoway Girls Brigade will have no problem making themselves heard during drama productions and presentations thanks to a donation from the Scottish Salmon Company towards the cost of new sound equipment.
The Brigade meets weekly, giving more than 40 girls from P1 to S6 the opportunity to take part in a range of activities to develop their confidence and skills, including drama, presentations and fundraising for charity. The new equipment will enhance the Brigade's productions.
SSC employees can nominate groups, charities and organisations that support health and wellbeing for a grant of up to £250 from its Community Fund. The Brigade was nominated by Douglas Shaw, marine site manager at SSC's Gravir site.
Great improvement
The Brigade's lieutenant, Maretta Maclean, said: "Our group of girls from Stornoway and the surrounding areas meet weekly to take part in activities that build their confidence, give them new skills and enable new friendships.
"We're very grateful to SSC for their kind donation. Participating in displays and our annual prize giving is important to us, and the new equipment will greatly improve our productions."
SSC marketing director Su Cox said: "The 1st Stornoway Girls Brigade do a fantastic job of promoting health and wellbeing in their local community. We hope the new sound equipment will be put to great use in future activities."