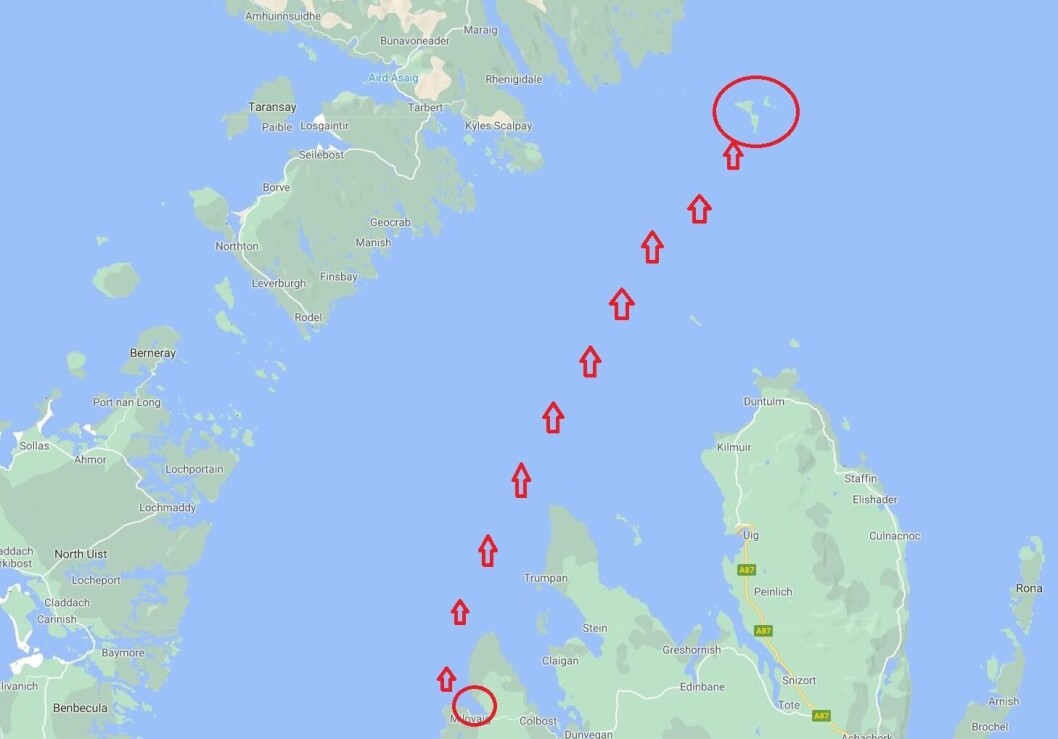 Missing workboat found submerged off Harris
Divers will inspect the aquaculture workboat Tiffany of Melfort tomorrow after the vessel was located sunk off the Shiant Isles, east of Harris.
The landing craft, owned by trout farmer Kames, broke its moorings on Saturday morning when Storm Aiden brought 70-80mph winds to the west coast of Scotland.
It had been operating in Loch Pooltiel, on the west of Skye, where Kames has a fish farm, and drifted north during the storm.
Harvesting
Kames managing director Stuart Cannon said the company would know more about whether the boat could be repaired once it had been inspected.
The boat, which is just over two years old, was being used for harvesting on Skye and was equipped with a fish stunning machine.
At 19 metres long, Tiffany of Melfort is Kames' flagship vessel, and cost £1.1 million.