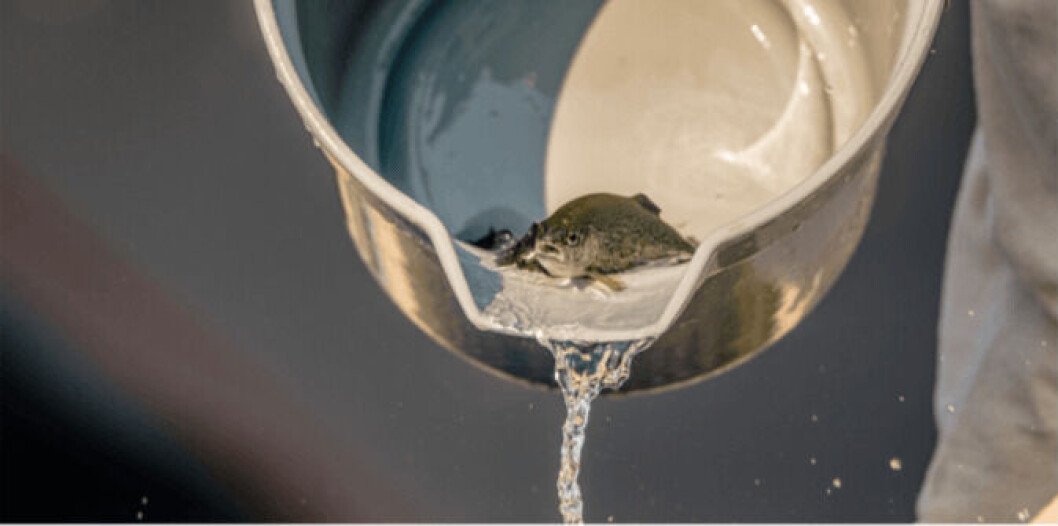 Trout fry feed 'better for fish and water'
Feed producer Alltech Coppens has introduced a new starter feed for trout fry which it claims provides key nutrients and improves water quality.
Alltech says TOP fry feed has an optimised ratio between digestible protein and digestible energy (DP:DE), resulting in better performance, higher protein utilisation and lower ammonia excretion, leading to improved feed efficiency and better water quality.
"We are excited about this feed and its ability to deliver optimum nutrition," said Dr Philip Lyons, the company's global aquaculture research manager. "Not only are producers able to improve performance during a critical phase, but they can also do so with an eye toward sustainability."
Marked improvements
Trials conducted at the company's aqua centre at Valkenswaard in the Netherlands have shown that by reducing the digestible protein to digestible energy ratio (DP:DE) in every size of the TOP line, the protein utilisation by juvenile trout was markedly improved.
Further research shows that TOP allows the bacteria in biofilters to be more efficient, as they are required to convert less ammonia per kilogram of feed. This is beneficial for recirculating aquaculture systems (RAS) and any trout hatchery.
Two of the largest sizes of TOP feed have been made available as micro-pellets that combine a slow sink rate paired with high water stability. This allows trout fry more time to eat while the water is kept cleaner.
"The Alltech Coppens research and development team has put innovation and the farmer at the centre of trials, leading to the creation of the next generation of starter feeds for trout," said Lyons.