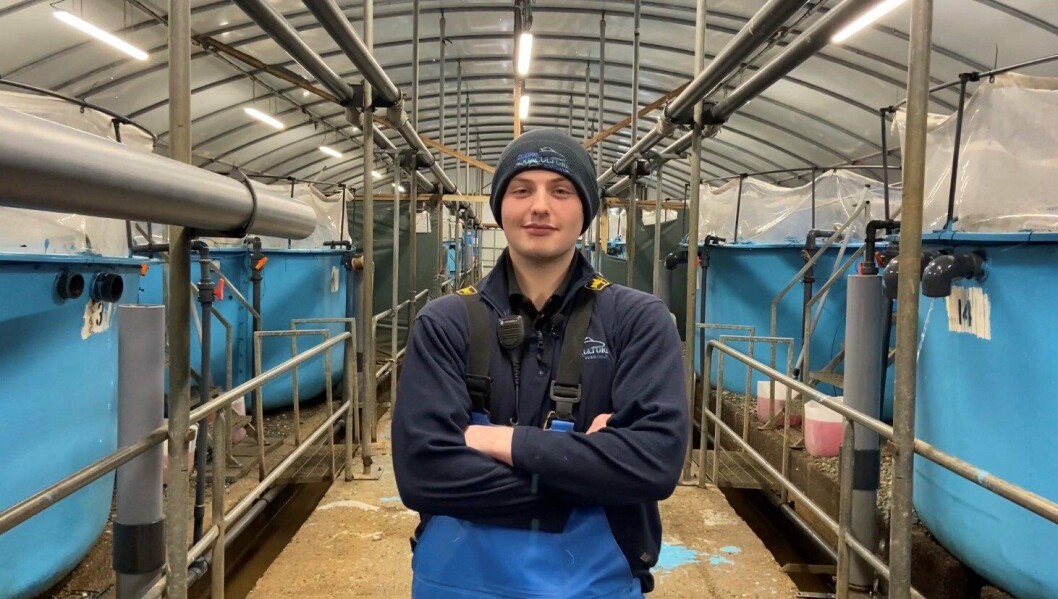 Cooke fish farmer triumphs twice in rural skills awards
Cooke Aquaculture Scotland freshwater technician Callum Duggan has scored a double trophy success in Lantra Scotland's annual Awards for Land-based and Aquaculture Skills (ALBAS).
Duggan, 25, was declared winner of the Aquaculture Learner of the Year award and joint winner of the CARAS (Council for Awards of Agricultural Societies) award for distinguished achievement, at an online awards ceremony last night.
He was also runner up for the overall Modern Apprentice of the Year award.
Relevant training
Duggan, who joined Cooke four years ago and has a marine biology degree from Newcastle University, has completed a Modern Apprenticeship in Aquaculture (SVQ Level 3) with Shetland-based NAFC Marine Centre UHI while working at Cooke Aquaculture's Ardtaraig hatchery on Loch Striven, Argyll and Bute. He has recently started a Technical Apprenticeship in Aquaculture Management (SVQ Level 4), also with NAFC.
"I was surprised and grateful to be nominated for an ALBAS," said Duggan. "I'm relishing my current role helping run the site, as I've always been interested is fish management. I really enjoy my role and take satisfaction from the site running smoothly, with progress and improvements being made."
In a video produced by Cooke before the event, Duggan outlined the usefulness of his Modern Apprenticeship.
"While my degree is relevant to my current role at Ardtaraig, I found that it was a bit more academic, and with a Modern Apprenticeship I found that this was a good opportunity to get hands-on experience whilst working which is more relevant to my current role," said Duggan . "During my Modern Apprenticeship I've studied aquatic production, fish feeding regimes, fish treatments, and the Modern Apprenticeship had a large focus on fish health and being able to provide the best care for the stock that we have."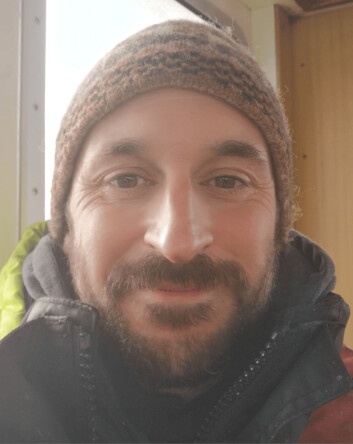 Hard work and commitment
Grieg Seafood Shetland employee Guy Tindall was named as runner-up for the Aquaculture Learner of the Year award. Tindall, from Burra, also completed a Modern Apprenticeship in Aquaculture (SVQ Level 3) with NAFC. The 41-year-old worked as a fish farm diver for ten years and is now a marine senior husbandry technician looking after biosecurity and containment.
Stuart Fitzsimmons, NAFC's section leader for aquaculture training, said: "These awards reflect the hard work and commitment that Guy and Callum have displayed during their training, especially under the difficult circumstances over the last year."
Lantra Scotland is the sector skills council for land-based, aquaculture and environmental conservation industries. The ALBAS celebrate the achievements of Scotland's talented rural learners and help to highlight the importance of investing in skills for employers.
The NAFC Marine Centre's aquaculture apprenticeships provide practical, on-the-job training and skills development for aquaculture staff at all levels from new entrants to managers. More than 100 students across Scotland and England are currently enrolled on Aquaculture Apprenticeships with NAFC.