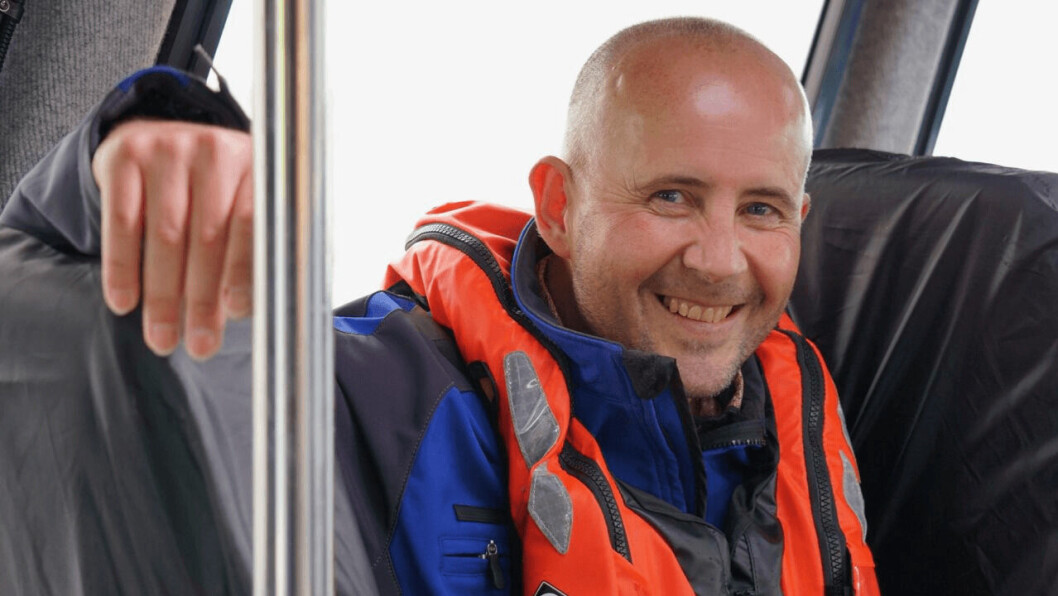 Darbyshire handed wider role in SSF regions re-shuffle
Scottish Sea Farms has promoted long-standing Orkney regional manager Richard Darbyshire to the new role of Northern Isles regional manager with responsibility for the company's Shetland and Orkney farms, supported by two new area manager roles.
The company said the new roles are part of a restructure aimed at helping its quest to set a new benchmark for sustainability in the sector and will see the company's three existing farming regions consolidated into two: the Northern Isles and mainland Scotland.
SSF managing director Jim Gallagher said: "We will now have two farming regions of a similar size in terms of number of farms, each one overseen by its own dedicated regional manager: Innes Weir, who joined us in December 2019, with responsibility for our farms on Scottish mainland, and Richard Darbyshire in his new Northern Isles role.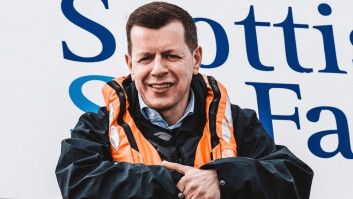 Stand-out results
"Richard has been instrumental in the stand-out results achieved on Orkney - from the exceptional team he has built around him and the superior fish they have reared together, to his work identifying the best growing conditions for possible new farms. Combined, it has delivered some of the strongest biological performances across our farming estate.
"We're now looking to Richard to bring this same unwavering focus on fish health and appreciation of the local environment to our Shetland farms, helping identify and make the necessary changes to bring about similar scale improvements as achieved on Orkney."
Darbyshire, who will divide his time between Orkney where he is based and Shetland, said: "I'm ready and raring to go in terms of helping the Shetland team achieve consistently high standards across all farms and functions: infrastructure, equipment, staffing, health and safety, reporting, training and development.
A glittering career
Richard Darbyshire has worked in the Scottish salmon farming sector for 31 years; 19 of those for SSF as farm manager at several locations along Scotland's west coast before being promoted to regional production manager for Orkney in November 2008.
In 2014, he won the Marks & Spencer (M&S) Farming for the Future Livestock Award for Scotland
The following year, Darbyshire was named M&S Plan A in Action Global Champion of Champions for outstanding performance in his sector
Last year, he won the People's Choice Award at the Aquaculture UK Awards 2019 for his contribution to Scottish Sea Farms' first 10 years of farming in Orkney waters
Exciting time
"This is a really exciting time for all of our marine farmers – Orkney, Shetland and mainland too – with our new Barcaldine RAS hatchery producing significantly bigger smolts that require less time at sea. We've also got more tools at our disposal than ever before to proactively protect fish health. I'm keen to do whatever I can to help both of our Northern Isles teams maximise this strong start and deliver their best biological performances yet."
The recruitment process for the Shetland and Orkney area managers who will support Darbyshire in his new, broader role will begin imminently.
Local boots on the ground
Gallagher said: "It's really important that we have local boots on the ground in each area; sector-experienced figures who understand the local marine conditions and have their sleeves rolled up ready to support our farm teams, ensuring they have the resources they need and enabling timely discussions around any additional support they might need.
"Equally, we're looking to our farm teams to seize this new structure and additional support as a route to delivering the highest standards of fish welfare yet."