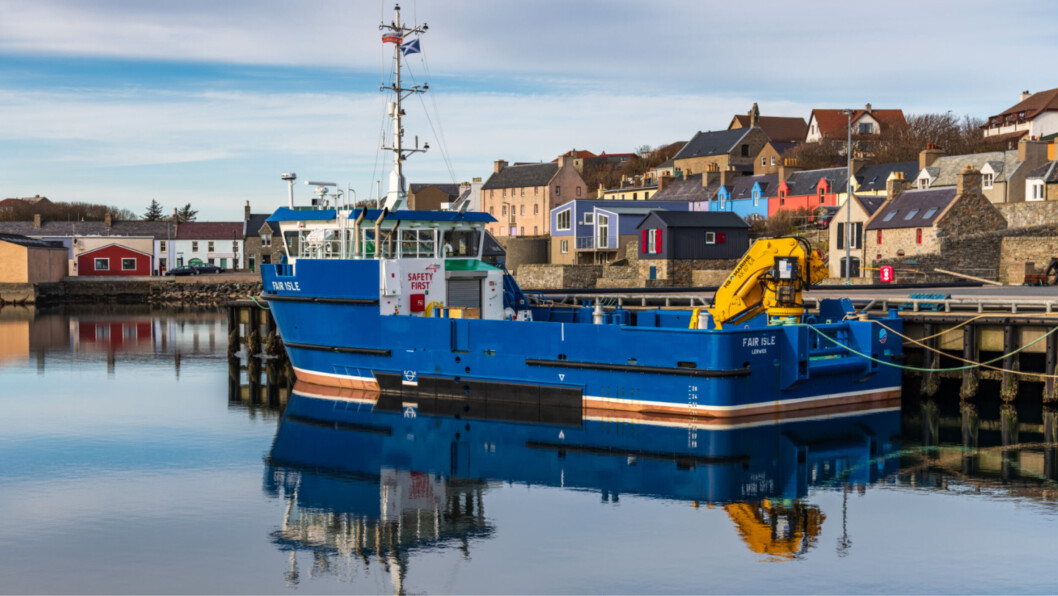 Super-sized service boat focused on fish health
A £1.9 million service boat built for Scottish Sea Farms has started operations this week, enhancing the company's ability to respond to fish health challenges.
The 21.2 metre-long, 9.3m-wide Fair Isle was constructed by Dutch firm Nauplius and is the biggest vessel in SSF's fleet.
The boat, which has a 120m² deck with a 60-tonne carrying capacity, will operate between SSF's farms in Shetland and Orkney, freeing up an existing workboat, the Sally Ann, to service the company's farms off the west coast of Scotland.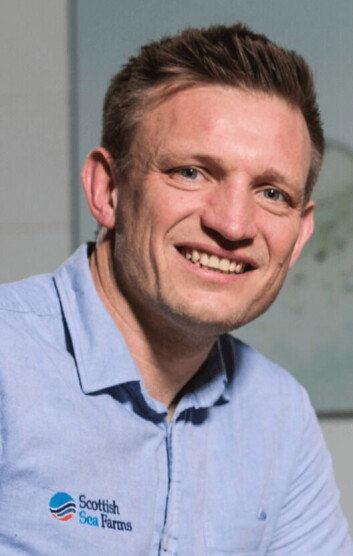 Quicker response
SSF's head of fish health, Dr Ralph Bickerdike, said: "Having an additional vessel means we can respond more quickly and be more proactive in those instances where a veterinary treatment would help prevent an emerging health challenge from developing.
"At the moment, things are looking good in terms of gill health and fish survival for the year to date is 96%, which is as it should be during a low water temperature period. However, we can't be complacent; we need to make sure as we go into the summer that we have all the resources available."
Daily monitoring
Currently, water quality is monitored daily and a sample selection of fish from each pen is hand-checked weekly to help detect the warning signs of gill disease. The Fair Isle will add to this preventative approach by enabling farmers to administer a veterinary bath treatment such as Paramove, where needed, at an earlier and more effective stage.
"As with the rest of the sector, we faced a huge challenge in terms of gill health last year and we've made a series of investments as a result," said Bickerdike. "We're working hard to ensure our farmers are equipped to deliver preventative care as and when it's required, and the Fair Isle will help towards that."
The new vessel has three fully fitted cabins for the two crews of three who will work a three-week on, three-week off shift pattern.
Keith Fraser, marine engineering manager for SSF's Shetland region, said the boat would be deployed wherever it was needed.
"With a service speed of eight knots, she'll be very flexible and can steam between regions and move around as required," said Fraser. "She can even travel to mainland farms to help with treatments, if needed."
Extreme weather
The Fair Isle has been designed to withstand the extreme weather conditions of Shetland and Orkney and has a large HS Marine deck crane with three times the lifting capacity of SSFs' other boats in the area.
It's all part of meeting the demands of modern-day salmon farming, said Richard Darbyshire, SSF's regional manager for Orkney, who along with Fraser was involved in the initial design of the vessel.
"Farm equipment and infrastructure has gone up in size and weight over recent years," said Darbyshire, "and we need boats that can cope in order to provide an even safer working environment for our staff and protect the wellbeing of our stock.
"In addition to veterinary treatments, we scoped the vessel so it can do grid inspections, laying and replacing mooring systems, setting up farms for smolts coming in, putting in and rigging new nets, and towing barges. It's a fantastic boat."
Easier net installation
The Fair Isle will also contribute towards SSF's ongoing roll-out of Seal Pro nets.
Shetland regional manager Graham Smith said: "Seal predation is a major threat to fish health, causing stress, harm and even death, so we have been installing Seal Pro netting systems extensively in the drive to deter seals from preying on our livestock.
"The Fair Isle has a key role to play in this, enabling us to transport and install the newer, heavier duty netting more easily than before."