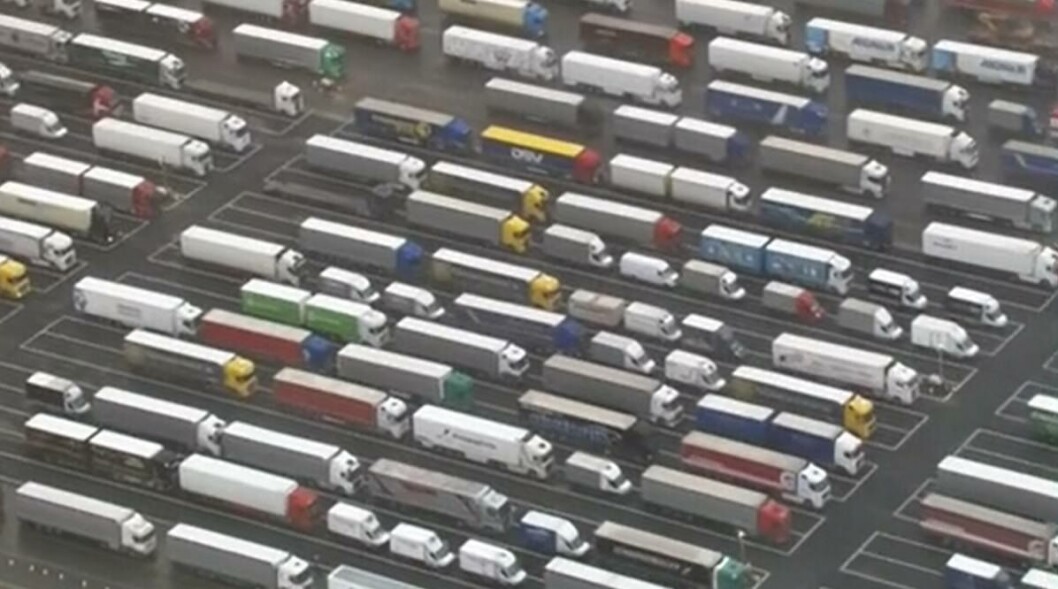 Salmon farmers plead for port priority to salvage festive period
Scotland's salmon farmers today called for perishable seafood products to be given priority access to Channel crossings following France's decision to re-open its border to exports from the UK. It closed the border on Sunday to prevent a new variant of Covid-19 being carried across the Channel from the UK.
The Scottish Salmon Producers' Organisation (SSPO) said the UK government had already drawn up plans to prioritise seafood if cross-Channel routes become delayed when the Brexit transition period ends on December 31 and called for those plans to be brought forward and implemented immediately.
SSPO chief executive Tavish Scott said: "We need to have those plans put into operation now. Our producers have lost millions of pounds since the border was closed on Sunday night.
"They need urgent action to be taken now to prevent this crisis turning into a disaster. Drivers of seafood consignments, particularly those that have travelled the length of the UK to get to the Channel, need to be given priority early access, both to the Covid tests and to the Channel crossings."
Harvests cancelled
This week's closure of the Channel to all accompanied traffic has caused severe problems for Scotland's salmon producers, stranding trucks full of fish in Kent and preventing others from setting off from Scotland.
Some lorries have had to turn back while some companies have had to cancel harvest plans, leaving European customers without fish they were expecting.
Christmas is a vital time for salmon exports to the EU but the period leading up to New Year is almost as important, and it was therefore vital that operations return to normal as soon as possible, Scott said today.
Compensation
He also said it was time the UK government started to consider the issue of compensation and the losses salmon farmers have had to endure because of this closure in the busiest week of the year.
"Our members have lost market share and money for reasons entirely outside their control and this has come on top of the most difficult trading year our sector has ever experienced," said Scott.
"A conservative estimate puts the losses for our members at several million pounds, just from these last two days of deadlock. We expect the UK government to consider seriously the issue of compensation."
3,000-plus trucks waiting
Last night's decision by the French authorities means that accompanied freight deliveries can resume but the huge backlog on the UK side of the Channel means it will be some considerable time before operations return to normal. The UK government's communities secretary Robert Jenrick last night told BBC Radio 4 that were around 3,000 trucks at Kent's Manston Airport waiting to cross to France, and several hundred more have joined the queue since then.
Truckers crossing to France must have received a negative Covid test result less than 72 hours before departure.
Authorities have started testing truckers with a test that gives results within half an hour, but according to one German lorry driver speaking to the BBC, things have not gone smoothly. He said he was sent from Manston to Margate for a test, but when he got there he was sent back to Manston, and still hasn't received a test.
Drivers 'tired and frustrated'
Rod McKenzie of the Road Haulage Association told the BBC the situation was "chaos" as lorry drivers headed to ports thinking the borders would be open.
"They're tired, frustrated, desperately wanting to get home for Christmas," he said.
He said the information given to them has been "extremely poor", while food provision, toilets and washing facilities were "inadequate".