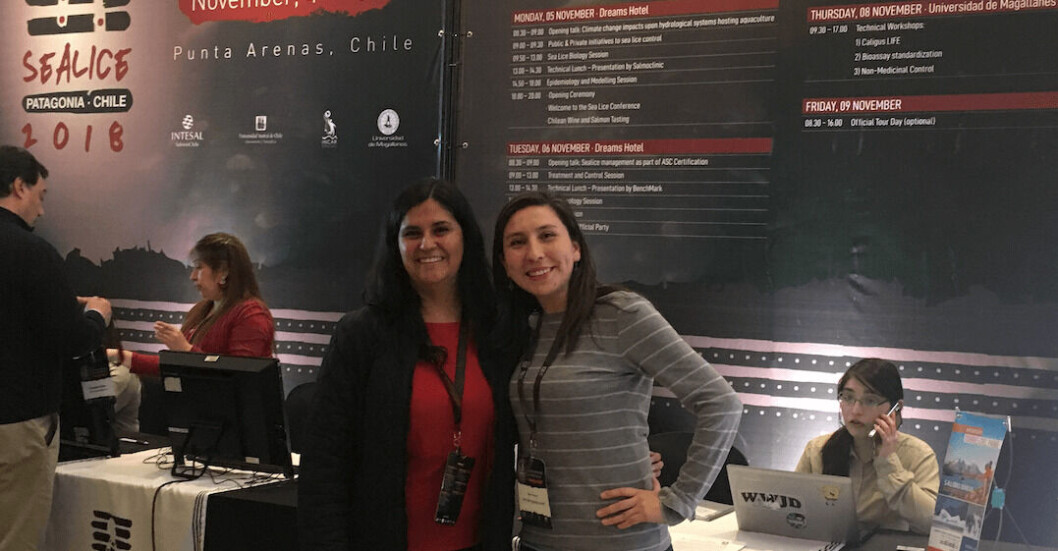 'Environmentally-harmless' lice drug developed in Chile
A Chilean biotechnology consortium has applied to patent a new antiparasitic which it says produces 100% mortality in both larval-stage and adult sea lice in laboratory tests.
Ictio Biotechnologies is using biological compounds with the aim of establishing a specific, effective treatment that offers little possibility of resistance by the Chilean louse Caligus rogercresseyi and has low environmental impact.
The project's scientists use protein extracts obtained from a culture of microorganisms.
100% mortality in lab
"This selected composition produces 80% mortality of larvae, more than 75% mortality of adult Caligus in 60 minutes of in vitro treatment and 100% mortality at 90 minutes for both stages," said Dr Deborah Vargas, the researcher in charge of the project.
"In addition, in in vivo tests in a controlled environment, an antiparasitic effect similar to that obtained in vitro was observed."
Easily biodegradable
Dr Ana María Sandino, director of the project, pointed out that one of the great advantages of this new formulation is its specificity and safety.
"The specificity for Caligus, together with its easily biodegradable biological origin, makes it harmless to the environment and the fact of having several components with antiparasitic activity, considerably reduces the possibility of producing resistance," said Sandino.
Optimising formulation
Currently "our challenge is to optimise the activity of the selected formulation, with the purpose of reducing the dose to be used, in addition to continuing with the process of scaling both components of the formulation", added the director.
Ictio Biotechnologies is a public/private consortium based on work carried out by the University of Santiago de Chile's Centre for Aquaculture Biotechnology (CBA), and involves collaboration with salmon farmers Blumar and Ventisqueros, along with biotech company ActivaQ.
Half of the consortium's funding comes from Chilean development agency Corfo, and half from private contributions.