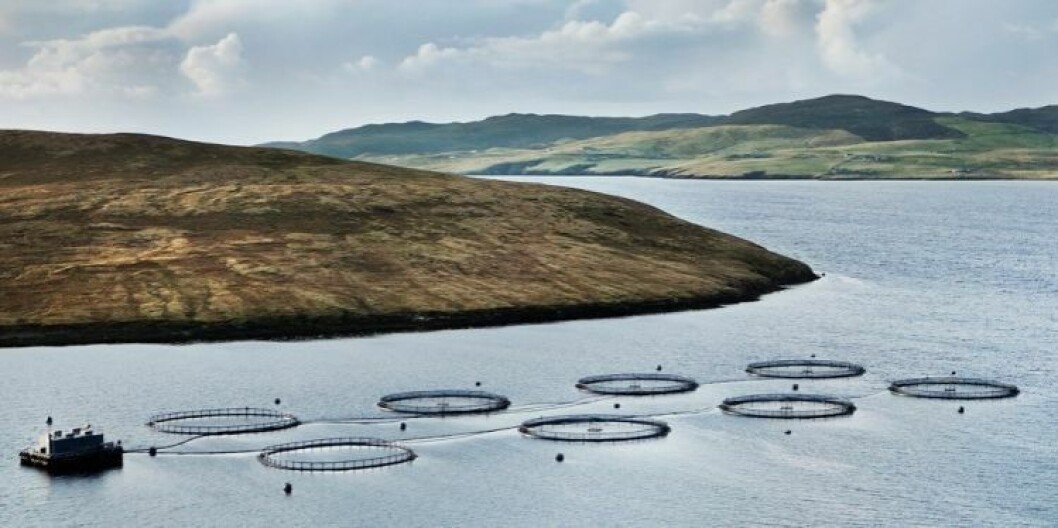 Better smolts boost salmon survival for Grieg Shetland
A focus on healthier and more robust smolts has increased the survival rate of Grieg Seafood Shetland's (GSS) salmon, despite a challenging year with biological conditions.
The 12-month rolling survival rate has risen from 83% at year-end 2018 to 87% as of the third quarter of this year, Grieg Seafood said in its Q3 report today.
The fish harvested in the quarter were high quality and had a high average weight, but low spot prices meant price per kg was lower than in Q3 2018.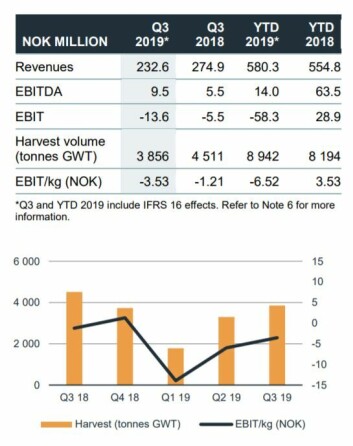 Lower harvest
Harvest volume of 3,856 tonnes was 15% down on the same period last year, and revenues of NOK 232.6 million (£19.8m) were also 15% down on Q3 2018. GSS again made a loss in the quarter, with an EBIT per kg of NOK -3.53 (£0.30) but this was closer to break-even than in the first half of the year.
Grieg said biological conditions in Shetland have been challenging over the last year due to gill-related diseases, algae and plankton in combination with high sea lice pressure, which has necessitated medicinal sea lice treatments.
Despite the challenges, Grieg is maintaining guidance of harvesting 17,000 tonnes in Shetland next year.
British Columbia
In British Columbia, Canada, Grieg Seafood BC's harvest was 4,168 tonnes, up 58% compared to Q3 2018 due to the farming cycle. Revenues rose by 51% to NOK 245m.
Biological conditions improved towards the end of the quarter, but Grieg said the region still has some challenges with algae and plankton causing an acute reduction in oxygen levels, which impacted survival rates and feeding. The survival rate for the last 12 months was 86%.
Grieg expects to harvest 20,000 tonnes in BC in 2020.
In Norway, Grieg harvested 10,470 tonnes in Finnmark, 25% more than in Q3 2018, and 2,534 tonnes in Rogaland, up 81% compared to the same period last year.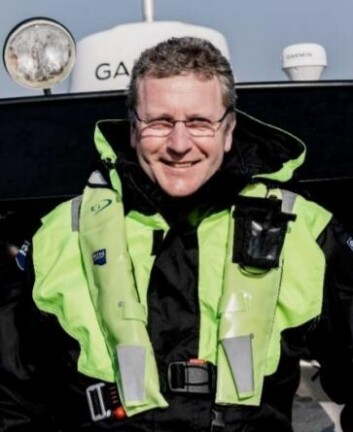 Organic and M&A growth
Chief executive Andreas Kvarme reiterated Grieg's intention to increase production from an expected 82,000 tonnes this year to 100,000 tonnes next year and revealed a new company strategy to increase annual harvests to 150,000 tonnes by 2025.
"To scale our global operations, we will grow organically as well as through M&A (mergers and acquisitions) activity," said Kvarme.
"Furthermore, we will work to reposition Grieg Seafood from a pure commodity supplier to an innovation partner, increasing our presence downstream through partnerships, category development and brand cultivation. Thus, we aim to drive increased value creation as a global, integrated supplier of sustainably farmed salmon."