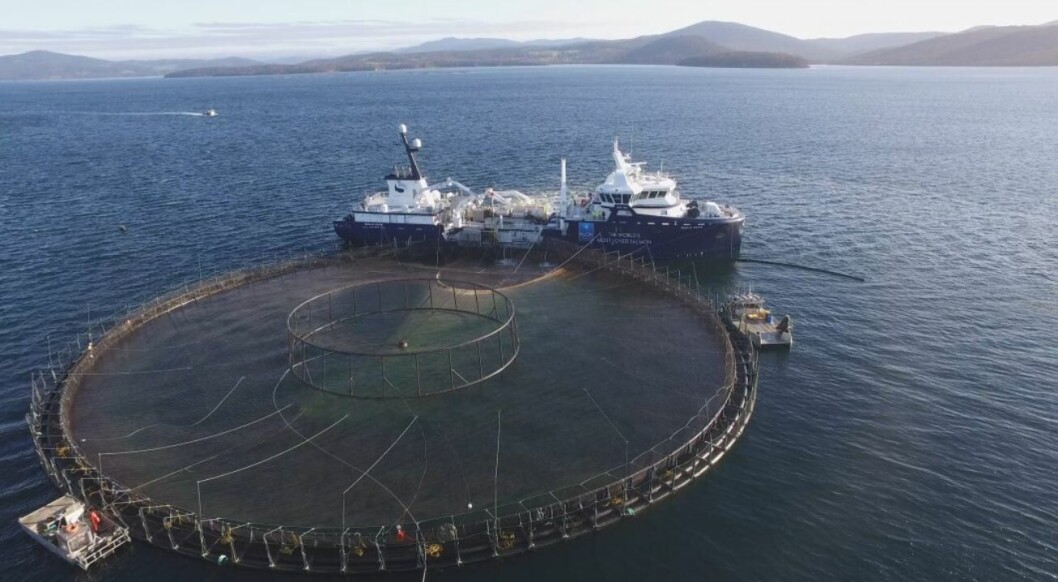 Warm water and jellyfish wipe millions off Huon's 2019 earnings
Biological problems have caused Tasmanian salmon farmer Huon to slash its earnings forecast from between Australian $64 million and $68m to between $50m and $55m for its 2019 financial year.
Huon reported in February that the current year's performance was being adversely affected by above-average sea temperatures and a moon jellyfish bloom which caused an increase in fish mortalities.
In a market update today, Huon said the bloom had since delivered a more serious secondary impact through the development of gill necrosis.
Slower growth rates
"While the high mortality rates we reported in January and February have now returned to normal levels, the presence of gill necrosis has meant fish growth rates returning to normal levels has taken longer than initially expected, exacerbated by the slow return to normal water temperatures," stated Huon.
"The slower growth rates have impacted fish performance with the result that our forecast for the current year's harvest tonnage has been reduced from 20,000 tonnes to 19,000 tonnes. This is in part impacted by the decision not to bring forward fish for harvest scheduled for the FY2020 year."
Huon said lower production volumes had also resulted in higher per kg operating costs given the high-fixed-cost nature of its business. This, together with additional expenditure associated with fish mortalities and managing the secondary impact of the jellyfish bloom, has reduced its forecast for Operating EBITDA in FY2019 to $50m to $55m, compared to that announced in February of $64m to $68m. That figure was itself down from FY2018 Operating EBITDA of $71.8m.
Better years ahead
"As the biomass is rebuilt over 2019 and with the decision not to bring some harvest tonnage forward from FY2020, we have increased confidence in our February guidance of a return to production volumes in FY2020 of at least 25,000 tonnes," stated Huon.
"As previously noted, Huon currently has fish in production that will support a 30,000-tonne production in FY2021.
"The fundamentals of the business continue to be underpinned by a market environment in which growth in supply continues to fall short of the long-term trend of growth in demand, both in Australia and globally."