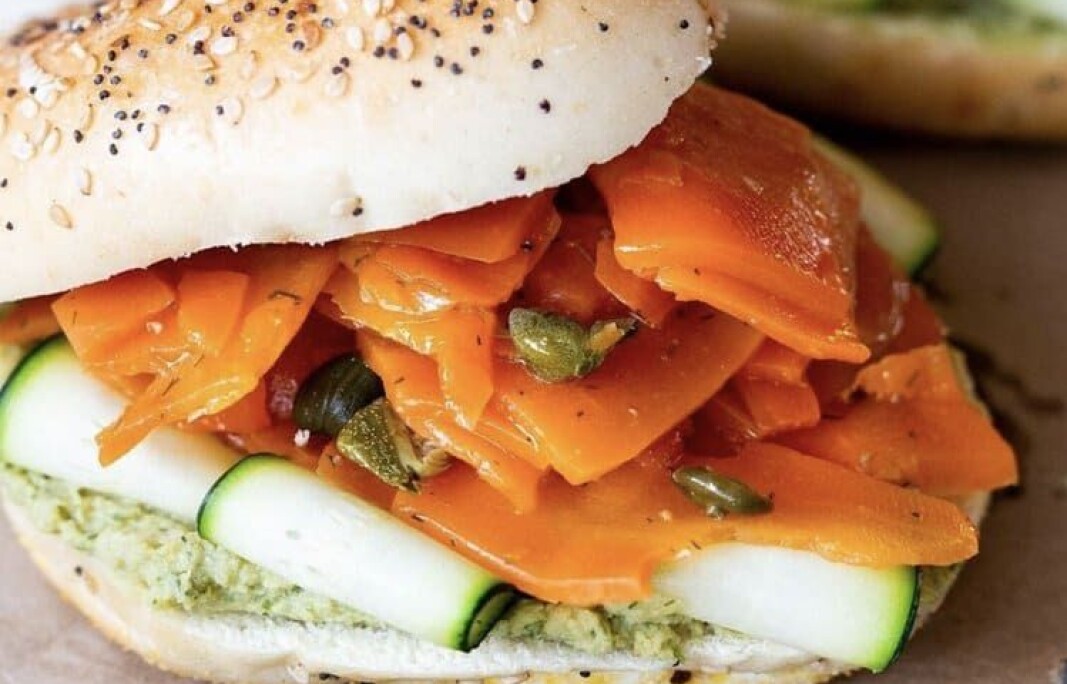 It's BC salmon (without the fish)
Vancouver Island company launches plant-based products in 180 stores across Canada
A plant-based smoked salmon and tuna company based in the salmon farming province of British Columbia has announced that its products are now available at 180 Sobeys and Safeway stores in Canada.
Save da Sea Foods said the launch marks its first national distribution for the brand, which is headquartered in Victoria, Vancouver Island.
The three plant-based products are smoked salmon, smoked salmon with dill and capers, and tuna salad, made with jackfruit, vegan mayo, lemon, and pepper.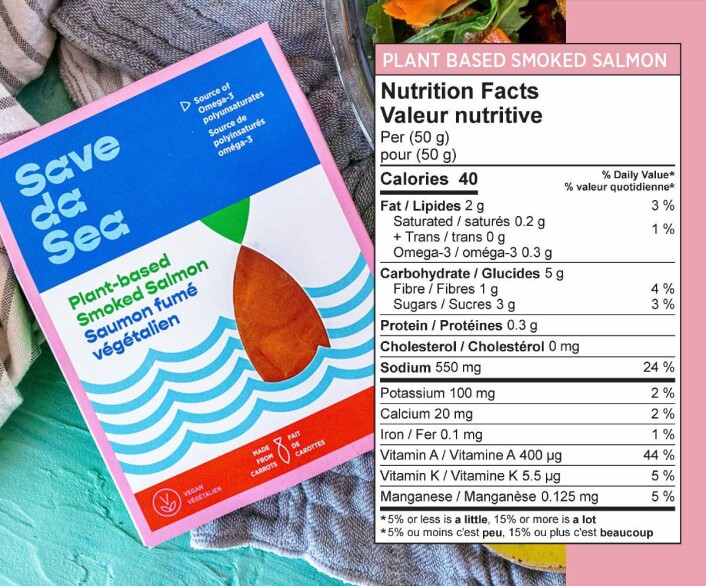 The company said its smoked salmon alternative is a source of omega-3 and contains just nine ingredients, including carrot. Real smoked salmon contains three: salmon, salt, and sugar.
"We want to create a world where 100% of our seafood comes from plants", Save Da Sea's states on its website. "Our sustainable plant-based smoked salmon is made from simple ingredients that convincingly mimic the taste and texture of cold smoked salmon."
An increasing number of companies are now producing salmon alternatives, although these do not appear to be impacting demand for the real thing, as record high prices caused by demand exceeding supply have shown.
Brands such as Current Foods, Revo and SimpliiGood are producing traditional smoked salmon from plants, while Good Catch released the first vegan salmon burgers in the US earlier this year. Some companies, such as Israel's Plantish, are producing whole cuts of salmon using legume proteins and algae extracts, reports Vegconomist website.