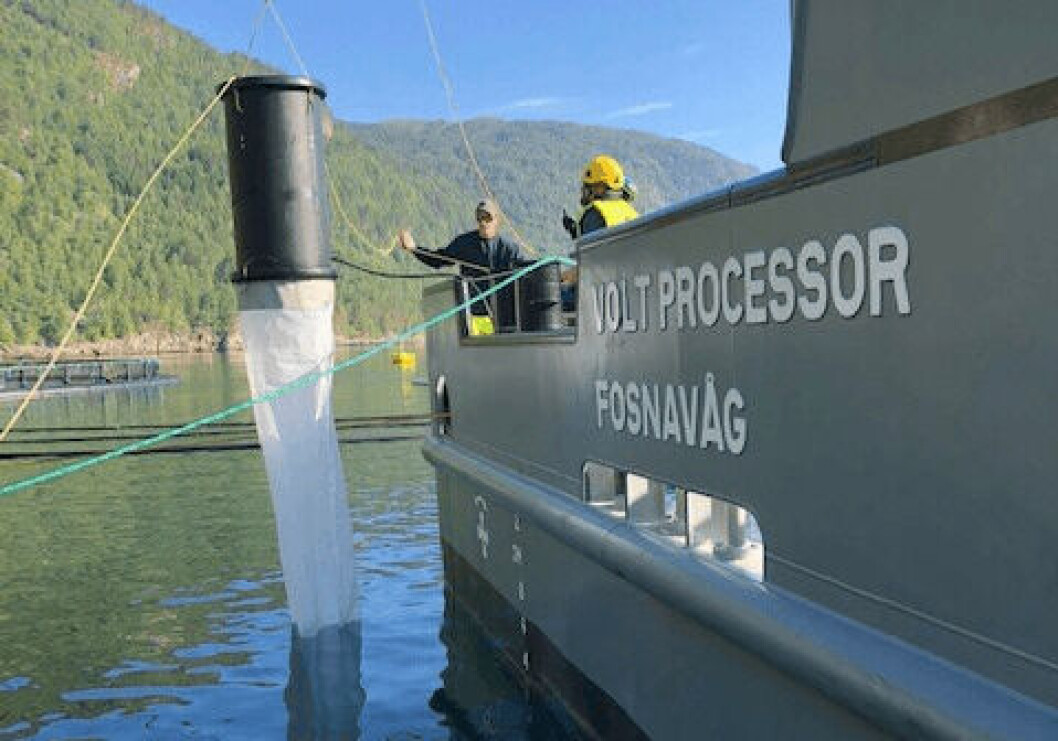 Sea lice 'vacuum cleaner' going on sale in Scotland
A device that can suck up sea lice like a vacuum cleaner has been launched on the Norwegian market by aquaculture supplier Vard Aqua and should be available in Scotland within a matter of weeks.
The NS Collector consists primarily of a pump, which draws large quantities of seawater through a special filter. Once installed, inside or outside the cage, the submerged "vacuum cleaner" continually collects lice at all stages of development - from larvae to mature lice.
The pump can also be used during delousing operations to lessen re-infection by capturing lice that fall off fish when they are crowded ahead of treatment.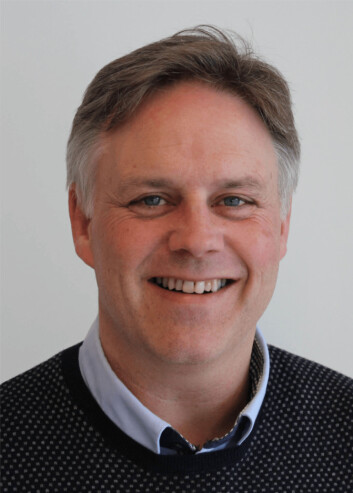 'Considerable interest'
"Our sea lice collector has generated considerable interest, and we are inundated with requests from customers who want to see it in action. As it collects lice in open water, it is a type of tool everyone could use, and we have great faith in it," said Svein Arve Tronsgård, sales manager at Vard Aqua Sunndal.
"As the sea lice collector is in service 24/7, it is a proactive tool in the fight against salmon lice.
"In a standard cage, 50 metres in diameter, there is approximately 10,000 m³ of water in a top layer five metres deep. The NS Collector filters 2,500 m³ of seawater per hour, so in theory, it could go through the entire volume inside the lice skirt in four hours, removing both lice and other debris."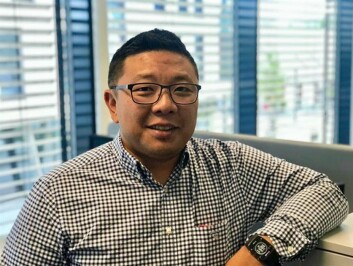 'Simple and effective'
Robert Søviknes, operations manager for delousing and aquaculture services provider Remøy Management, is among operators who have been testing the device in recent months.
"My experience is that the NS Collector is a good and effective tool to prevent louse re-infection. This is good for us, for the fish and for the farmer. It is an excellent, simple and effective measure that yields definite results," Søviknes said in an article on Vard Aqua's website.
According to Vard Aqua, crowding the fish before de-lousing treatment can cause 40-60 % of the lice to detach from the fish, which is a problem because the lice often find their way to new hosts.
The NS Collector – developed by Norwegian firm Nauplius Solutions - also collects algae and fouling dislodged from the net during cleaning. The process of filtering seawater also increases circulation, which in turn improves the water quality inside the cage.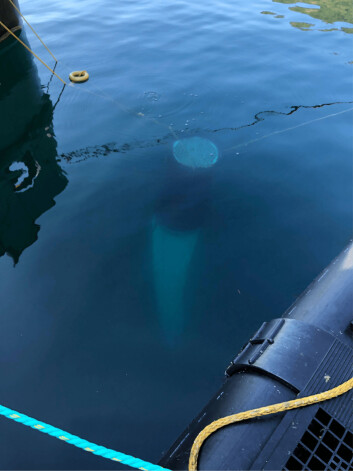 Gill health
Tronsgård said the device could be used in cages with or without lice skirts and pointed out that in locations where water replacement is limited due to skirts, algae removal and increased circulation are beneficial for both fish health in general and for gill health in particular.
He said the effective range of the device depended on the sea current, so the firm didn't have exact figures of how big the area might be. "But the pump is 2,500 m³ per hour, so it's a quite big capacity and will handle some distance, that's for sure," he added.
How long it takes for the filter to fill up depends on use, time of year and location. With daily use, the filter fabric normally needs to be replaced around once a week. When used in connection with a delousing process, the filter has sufficient capacity to remain active throughout the entire operation.
The system provides real-time information on the filter's condition, and the farmer will receive a notification when the filter is filling up. All authorised users can see the data.
Building capacity
Tronsgård is hoping for big demand for the NS Collector, wherever in the world salmon farmers have lice problems. "Everyone who has sea lice wants rid of them and this is a product for taking sea lice out of the water. When you run this system and you get indication that the filter is full, you can easily lift it out of the water and empty the filter and put it back again. So, you will reduce your sea lice problem with it. You can take out the sea lice without touching the fish.
"We are making it in our workshop in Norway. We are building up capacity to support whatever demand we get."
Lorraine Campbell, general manager of Vard Aqua Scotland Ltd at Lochgilphead, said: "We are looking for the NS Collector to be available in Scotland within the next two or three months."
It comes as a complete system comprising an underwater unit, a cable, a cage anchor and a control cabinet with integrated communication.
According to Vard, fish farmers can easily install the louse collector themselves using the tools and equipment commonly available on a service vessel.