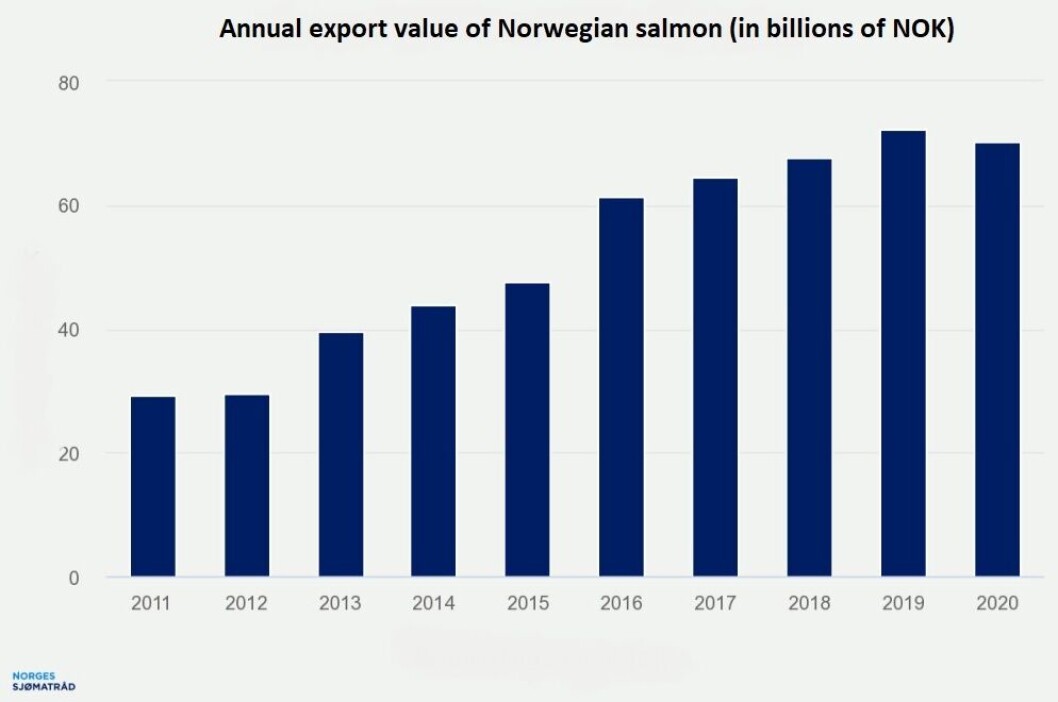 Norway salmon export value second highest ever in 2020
The value of salmon exported by Norway last year was the second highest ever, despite the Covid-19 pandemic.
Norway, the world's largest producer of farmed salmon, exported a record 1.1 million tonnes of salmon with a value of NOK 70.1 billion (£6.1bn).
Salmon export volume increased by 2% against 2019, while the value fell by NOK 2.3bn (3%) compared to the previous year's record total.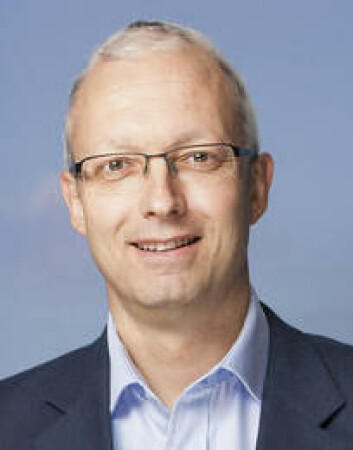 Retail demand
"The Covid pandemic has led to increased demand for processed products for sale in the retail trade," said Paul Aandahl, seafood analyst for the Norwegian Seafood Council.
"An increasing proportion of salmon is further processed in Norway. The export value for salmon in 2020 is the second highest that has been registered, and in terms of volume it is a record."
The value share of processed products increased from 20% in 2019 to 23% in 2020.
"At the same time, there has been a shift in the flow of goods towards countries such as Poland, Denmark and the Netherlands, which to a large extent process salmon for resale to other markets, primarily in the EU," said Aandahl.
"Some markets have received lower salmon volumes from Norway in 2020. The largest decline has been in the export value to Italy, China, Lithuania and Hong Kong."
More trout sold
Last year was a good one for trout, with both volume and value up, although price per kilo was lower than in 2019.
In 2020, 71,800 tonnes of trout with a value of NOK 3.9bn was exported. The volume increased by 21% compared to 2019, with the value up by NOK 185 million (5%).
"There have been large fluctuations in trout exports in recent years," said Aandahl. "In terms of volume, the record was set in 2008 with just over 73,700 tonnes. In terms of value, 2020 is the second highest after the record year 2016."
2.7 million tonnes of seafood
Overall, Norway exported 2.7 million tonnes of farmed and caught seafood worth NOK 105.7bn in 2020. This is the second highest value ever.
The total volume of seafood exports increased by 2% in 2020, while the value decreased by 1%, or NOK 1.5bn, compared with the record set in 2019.
Measured in value, the 10 largest customers of Norwegian seafood last year were: Poland, Denmark, France, USA, UK, Netherlands, Spain, Japan, Italy and China.