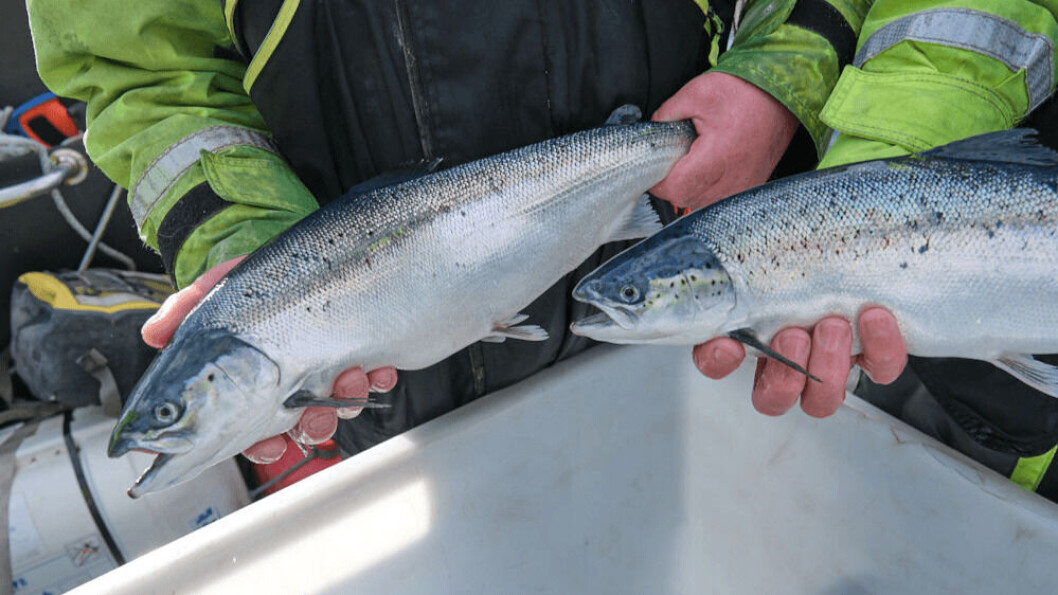 Bigger fish and bigger profit for Mowi Scotland
Mowi Scotland's operating profit jumped by nearly €20 million in the first quarter of this year compared to the same period last year.
The Scottish operation of the world's biggest Atlantic salmon farmer made operational EBIT of €26.6m, or £22.9m, a big increase on the €5.7m made in Q1 2020.
Harvest volume was 18,273 tonnes gutted weight, more than twice the 9,036 tgw harvested in Q1 last year. The increase was due to increased smolt stocking, improved biology and higher average harvest weight.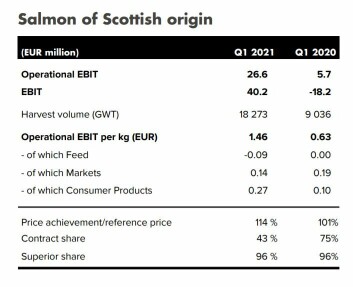 Irish record
Operational EBIT per kilo was €1.46 (€0.63), the second highest within Mowi after Ireland, which made an operating profit of €5.3m on a harvest of 1,157 tgw of organic salmon.
"This is equivalent to as much as €4.55 per kg, which is an all-time high margin for our Irish operations," Mowi stated in its Q1 2021 report today. "Sales of eggs contributed positively, in addition to higher prices, lower costs and increased allocated margin from Sales & Marketing."
Loss in Canada
Things were more challenging in Canada, where Mowi made an operating loss of €3.9m on a harvest volume of 10,741 tgw, largely due to low prices caused by the ongoing market effects of Covid-19. That equates to operational EBIT per kilo of €-0.36.
The total volume of salmon harvested in Mowi's North, Mid and South regions of Norway was 74,992 tgw (50,492 tgw) and operational EBIT per kilo came to €0.98 (€1.66).
Mowi's Chilean operation harvested 19,405 tgw (13,669 tgw) and made operational EBIT of €0.40 per kilo (€1.21). In the Faroe Islands, Mowi harvested 901 tgw (1,851 tgw) and made operational EBIT per kilo of €0.48 (€2.79).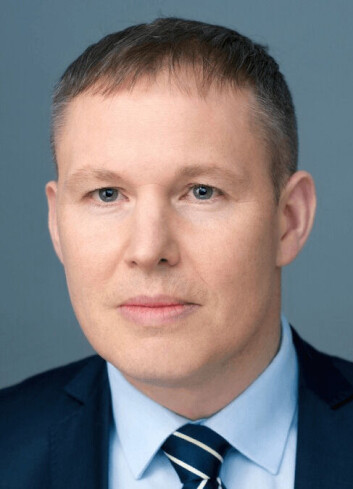 Value-added products
Overall, Mowi achieved record-high volumes for a first quarter in both Farming and Consumer Products divisions, harvesting 125,000 tgw of salmon and selling 62,000 tonnes of value-added products. At the same time Farming cost was down by 9%.
The Norwegian-owned company achieved an operational EBIT of €109m, the same as the corresponding quarter in 2020, on operational revenues of €1,022m (€885m) in the quarter.
Total harvest volume of 125,468 tgw (83,119 tgw) was above guidance of 116,000 tonnes. Full-year harvest guidance for 2021 is unchanged at 445,000 tgw.
Retail demand
Mowi said the quarter was characterised by continued Covid-19 lockdown measures and high growth in global supply of salmon, however, prices increased during the quarter on strong demand.
"Although extensive lockdown measures are still in place, out-of-home consumption has started to improve in some markets compared with the previous quarter," said chief executive Ivan Vindheim.
"Demand in retail has continued to be very good, something Mowi has yet again capitalised on through our integrated value chain."
Operational EBIT in EUR per kg:
| | | |
| --- | --- | --- |
| | Q1 2021 | Q1 2020 |
| In total | 0.87 | 1.31 |
| Norway | 0.98 | 1.66 |
| Scotland | 1.46 | 0.63 |
| Canada | -0.36 | 0.91 |
| Chile | 0.4 | 1.21 |
| Ireland | 4.55 | n/a |
| The Faroe Islands | 0.48 | 2.79 |