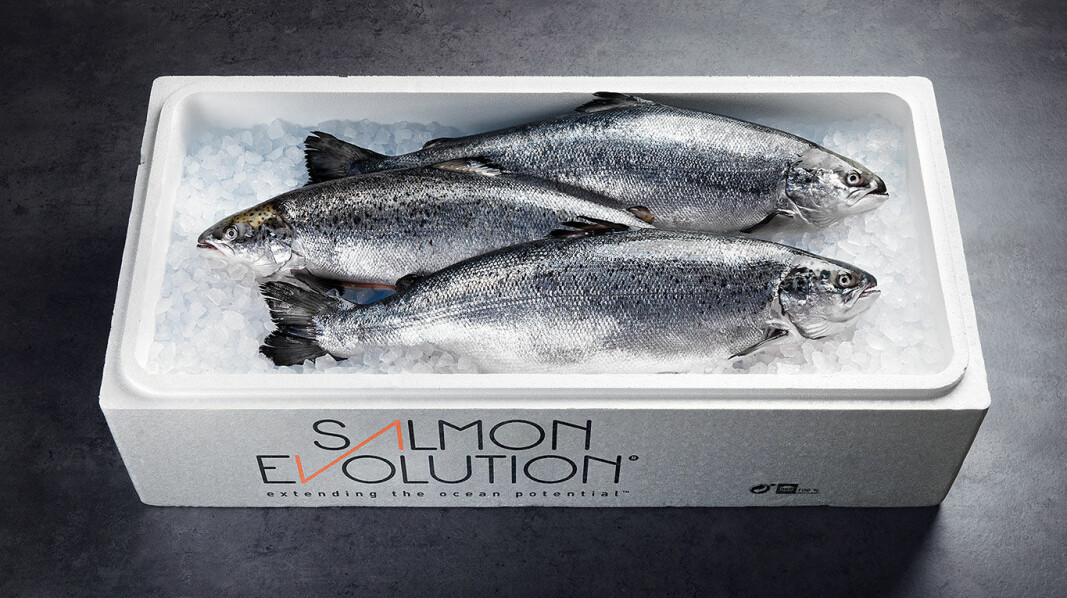 First in-site fish transfer for Salmon Evolution
Batch 1 split into two as on-land farmer's debut harvest nears
On-land fish farmer Salmon Evolution has successfully divided its first batch into two tanks as they continue to grow towards harvest size, it said in a market update today.
As of September 30, the average weight is estimated at around 3.3 kg with observed individuals well above 4 kg and Salmon Evolution remains on track for its first commercial harvest in Q4 2022, the Norwegian company said.
The fish were stocked at 300 grams on March 31, and have shown continued strong biological performance, although growth was negatively impacted by about one week of lost feeding in connection with customary starvation prior to the fish transfer process and splitting of the batch into two tanks – the first time Salmon Evolution has carried out an intra-facility fish transfer process.
Firm texture
The company said it has carried out extensive testing of product quality, confirming good fish health and fillet quality, firm meat texture, consistent red meat colour and excellent salmon taste.
A second batch of smolts with a lower average weight of 125 g was stocked at the facility on Indre Harøy (Harøy Island) on July 13 and has continued to demonstrate excellent biological performance, with the average weight now estimated to around 710 grams, said Salmon Evolution.

The company is now in the process of preparing for the next smolt releases, further fish transfer activities as well as the first harvest, with the latter currently expected to take place late October / early November.
The fish are being grown in Phase 1 of the facility which will have an annual capacity of 7,900 tonnes (head on gutted) at steady state. Fully developed, the Indre Harøy facility will have an annual capacity of 31,500 tonnes HOG.
Salmon Evolution, which uses a hybrid recirculation and flowthrough farming system, has also entered into a joint venture with Dongwon Industries to develop, construct and operate a land-based salmon farming facility in South Korea with an annual production capacity of 16,800 tonnes HOG.
Salmon Evolution has also initiated a process with the aim of establishing a land-based salmon farming operation in North America and has secured options to potential sites for a large facility on the west coast.