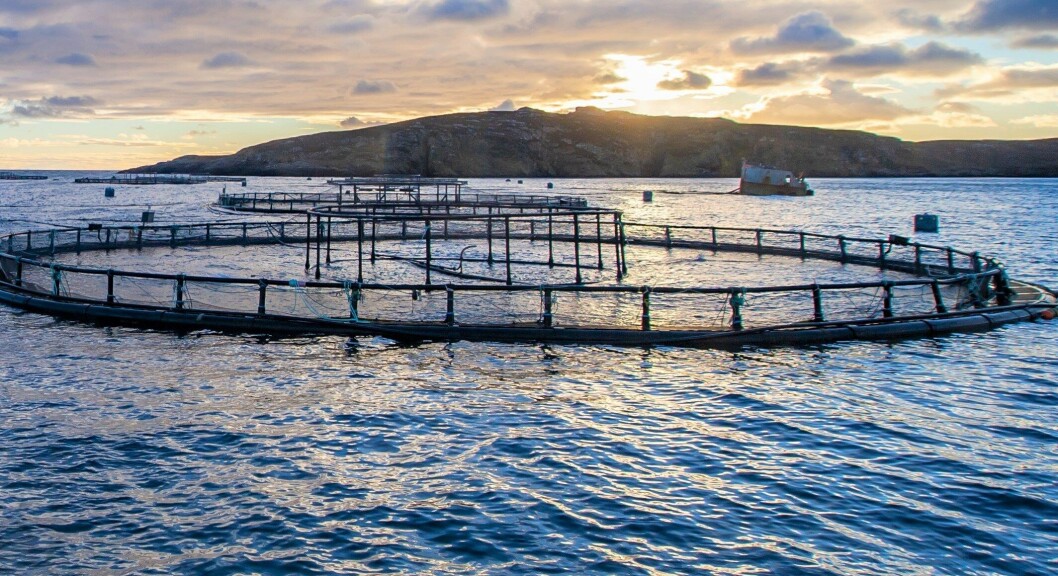 Salmon farming 'may fall $4.1bn short by 2025'
A financial think tank which aims to "align capital markets with planetary limits" claims salmon farming is approaching an ecological brink and must invest more heavily in sustainability.
London-based Planet Tracker argues that while positive mid-term demand and higher prices may give the impression of a stable and profitable sector, both large- and small-scale salmon producers face significant environmental threats such as climate change, disease, sea lice and harmful algal blooms.
Planet Tracker estimates that if historic trends continue and coastal ecological health "continues declining", total production forecasts for coastal farmed Atlantic salmon to 2025 may be 6% to 8% lower than predicted, equivalent to US$4.1 billion.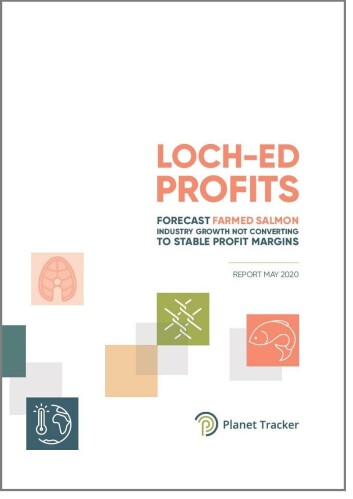 Substantial investment
It also contends that if the industry is to continue to increase production supply and manage its environmental exposure, it will eventually need to expand beyond coastal farms, either to off-shore closed caged systems (CCS) where the biological constraints are reduced, or to on-land recirculating aquaculture systems (RAS) "which are still in the experimental stage".
"Either option will entail substantial investment and [is] likely to cause salmon prices per kilogram to increase through to 2030," says Planet Tracker in a press release.
"Though subject to market price pressures and early stage development challenges particularly in scaling the technology, investors should weigh the higher capital and operating expenditure and risks of offshore and inland farming against the environmental risk mitigation benefits that these new technologies can bring in reducing production losses."
Loch-ed Profits
Planet Tracker has produced a 68-page report called Loch-ed Profits detailing its arguments and suggestions for the industry, which can be downloaded here.
Its suggestions for making it easier for investors to weight up risk include salmon farmers:
Deploying remote electronic monitoring systems with live data feeds accessible by investors and covering core environmental metrics such as water temperature and effluent control.
Increasing research and development spending on environmental risk mitigation such as disease and sea lice control measures.
Providing an updated log of all salmon losses and accounting for the related financial costs, monitoring environmental constraint losses and following revised maximum allowable biomass thresholds.
Salmon eggs in one basket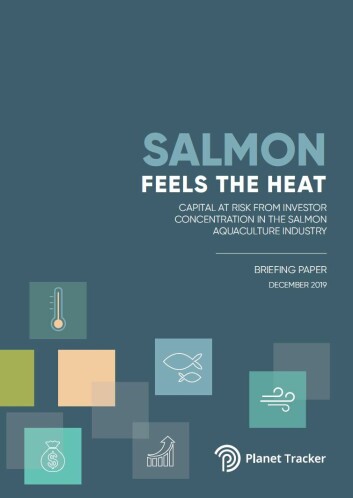 The report was preceded in December by a briefing paper called Salmon Feels The Heat, in which the think tank pointed out the industry's challenges with algal blooms, disease, parasites and rising water temperatures.
The briefing paper, which can be downloaded here, also said that between them, 10 companies who account for nearly half of the world's Atlantic salmon production derived 92% of their income from salmon aquaculture.
This limited product diversification means that environmental shocks to salmon aquaculture systems will adversely affect company revenue and stakeholder returns.
The briefing paper also argued that these 10 companies displayed high investor concentration risk as they are majority owned by a small number of private individuals and companies. Approximately 45% of share ownership across these companies is held by private individuals or private equity, with only 28% controlled by institutional asset managers.