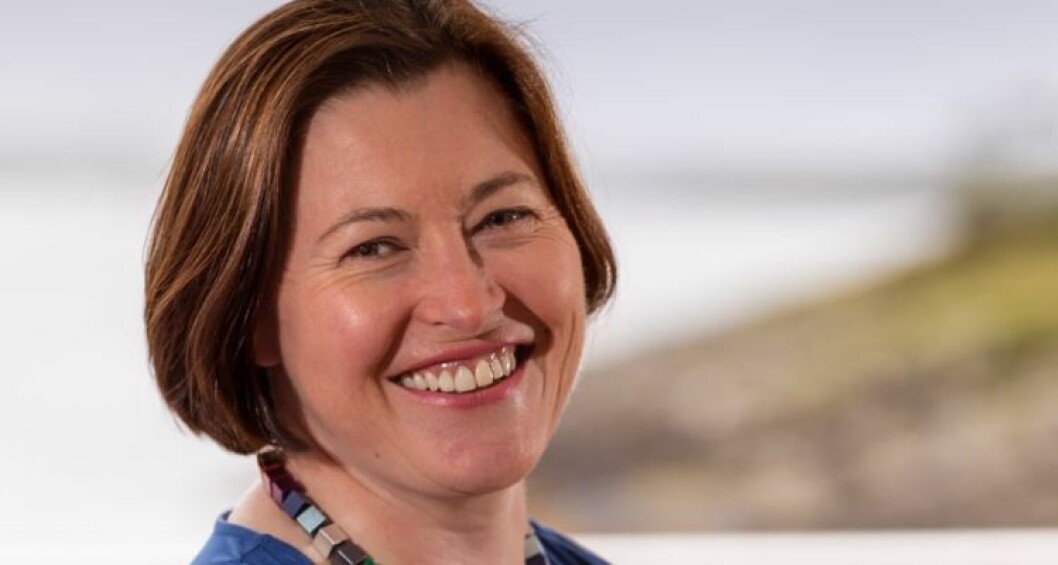 Now we can go forward and grow, says SAIC chief
Scottish salmon farmers can once again focus on delivering sustainable growth following the publication of an inquiry report into the industry, Scottish Aquaculture Innovation Centre (SAIC) chief executive Heather Jones said today.
Jones appeared as a witness at one of six evidence sessions held as part of the inquiry by the Scottish Parliament's Rural Economy and Connectivity (REC) committee in the summer.
The inquiry report recommends tougher regulation including the introduction of mandatory public reporting of sea lice numbers, mortality figures and medicine use on farms but stops short of backing calls made by fish farming opponents for a moratorium on expansion of the industry.
Innovation will be critical
Jones said today: "The Rural Economy and Connectivity committee report means, as a collective, the aquaculture sector can now focus its attention on delivering sustainable growth in an increasingly important area of Scotland's economy. The industry provides thousands of highly-skilled jobs to rural communities and produces a premium global export product to very high standards of environmental protection and fish husbandry.
"Further innovation will be a critical part of how we take salmon farming forward, with SAIC playing a critical role in bringing universities and industry together to maintain Scotland's position as a pioneer in global aquaculture.
"Working with the Scottish Government and other stakeholders, we will also continue our work with the delivery of the 10-year Farmed Fish Health Framework which, along with the many research and development projects that are already under way across the country, will support many of the report's recommendations."
Social importance
SAIC, based at the Stirling University Innovation Park, is one of eight centres introduced by the Scottish Government to drive growth in areas of key economic and social importance.
It connects industry with academia to encourage collaboration on priority issues; shares insights and knowledge gleaned with the wider sector; attracts additional UK and EU funding into Scottish aquaculture; and encourages new generations into the sector and develops those already working within Scottish aquaculture.
Ongoing projects, often majority-funded by salmon farming, include scaling up the use of cleaner fish, developing diagnostic techniques for assessing fish health, improving cleaner fish vaccination, and exploring ultrasound technology for salmon delousing.
The expansion of the industry is part of its agenda, under the heading "Unlocking additional capacity for aquaculture development through innovative, evidence-based approaches".
Two projects are being pursued in that area:
Developing DNA-based methodologies for seabed monitoring
Increasing capacity for salmon farming in areas of high dispersion
Important improvements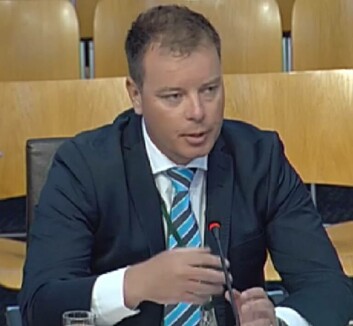 Scotland's largest salmon producer, Marine Harvest, has welcomed the REC report.
MH Scotland managing director Ben Hadfield said: "While acknowledging the economic and food contribution the salmon farming sector provides, the committee recommends several important regulatory improvements that will help guide responsible growth of our business."
"We are pleased to see the committee's appreciation for salmon farming's contribution to our domestic and export foods, and the sustainability of rural communities," added Hadfield.
"We also acknowledge, and agree with, the committee's statement that the future of the sector's regulatory regime will not be the 'status quo'. We would expect our regulatory system to advance along with and, in fact, lead sector development.
"As the recent Coller FAIRR Index ranked salmon aquaculture companies in the top ten of the largest global animal protein producers for sustainability (Marine Harvest #2), our business has much to be proud of, and our efficient use of resources to grow a healthy food is well established and should be celebrated. But like all farming, we have our challenges that need to be addressed, and focus on reducing negative impacts should remain top priority for the business and its regulators."