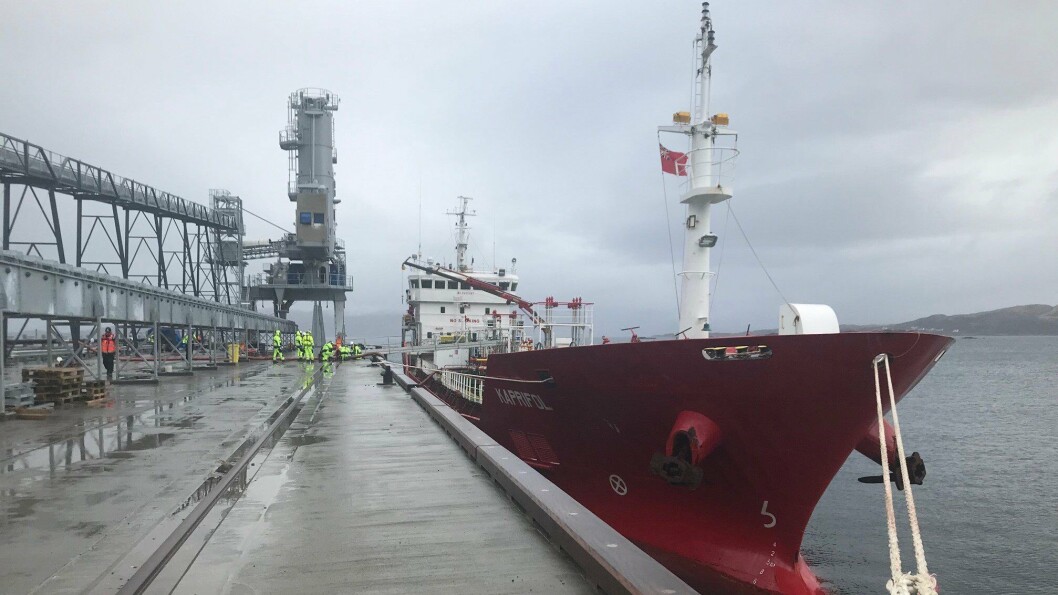 Mowi feed mill 'means 10,000 fewer truck journeys'
Ten thousand annual truck journeys have been taken off Scotland's roads by the opening of Mowi's feed mill at Kyleakin on the Isle of Skye, the company has said.
The development includes a pier which allows for ingredients to be delivered by boat and feed to be distributed the same way, which Mowi said was revolutionising the business.
"Prior to Mowi entering the feed business, salmon farms across Norway, Scotland, the Faroe Islands and Ireland would receive their feed in 750kg bags, with much delivered by road," said the company in its Integrated Annual Report 2019, published today.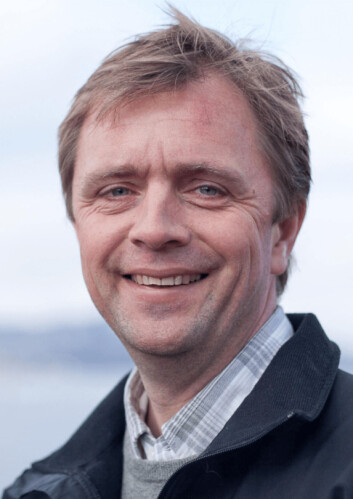 Marine transport
"Since the Kyleakin Feed Mill entered production 10,000 annual cross-country truck journeys have been taken off Scotland's roads. The switch to bulk marine transport is reducing costs and the company's environmental footprint."
Mowi Scotland became 91% self-sufficient in feed in the last quarter of 2019 following the start-up of production at the feed plant at Kyleakin on the Isle of Skye in June last year.
The factory made more than 56,000 tonnes of feed last year and is expected to produce up to 240,000 tonnes annually.
Added to the 360,000-tonne annual supply from its Valsneset factory in Norway, Mowi will then be self-sufficient with feed in Europe with a total production capacity off 600,000 tonnes.
Steep learning curve
Atle Kvist, Mowi's chief operating officer for feed, said in the report that it had been a steep learning curve for the 80 new staff at the Kyleakin plant.
As the factory reaches full production Kvist said his team will look to "stabilise, optimise and continue to improve efficiency".
Kvist said Mowi's ability to produce its own feed allowed it to make changes more quickly.
"When we create a branded product we have an idea what we would like to accomplish. Then we formulate the feed recipe accordingly. The speed to market is far quicker with everything integrated than with us calling one of the big three feed suppliers and entering a negotiation about the costs and processes."
Fewer wild fish per kg
The amount of wild caught fish used by Mowi to grow 1kg of salmon decreased to a global average of 0.66kg last year, compared to 0.75kg in 2018. The ratio varies between region and product, with forage fish dependency highest for Mowi Ireland, which grows mostly organic salmon (see graph below).
The overall decrease was partly due to increased use of low fish meal diets in some of Mowi's main producing areas, combined with higher proportions of marine ingredients originating from trimmings, said the company.
Mowi used 1.14kg of feed to produce 1kg of salmon, the same as in 2018.
The company is continuing its policy of attempting to be independent from specific raw material sources to secure cost competitiveness in the face of fluctuations in commodity markets and give it "the power to catalyse change in the supply chain through our ability to switch between sustainable, responsible, solutions when circumstances dictate it".
This includes efforts to validate promising candidates including those derived as by- or co-products from other feed, food and even non-food industries.
"Within this scope, we include products derived from insects, alcohol fermentation, CO 2 capture and forestry," said Mowi.