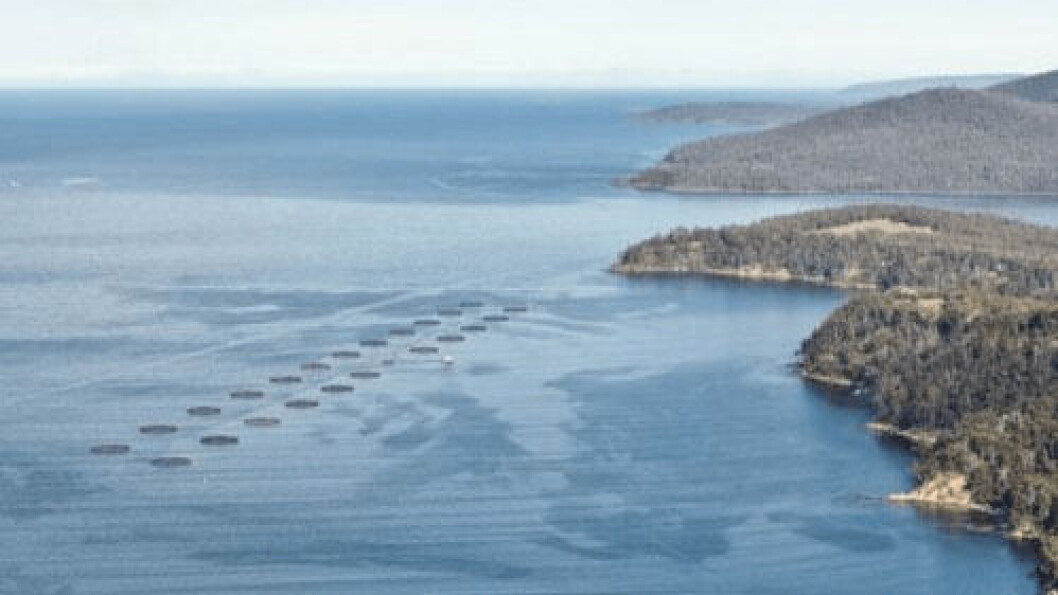 Predator nets made legal requirement for Tassal farm
An appeal against an Australian Federal Court decision to allow salmon farmer Tassal to operate a 28-pen fish farm in Okehampton Bay on the south east coast of Tasmania has been partly upheld.
Bob Brown and Graeme Wood challenged the federal Environment Department's decision to allow the fish farm to operate but this was struck down by the Federal Court last year, reported Tasmanian news site The Advocate.
An appeal against the case was on Monday upheld in part due to the department's decision not to write into the permit a requirement for the company to use K-Grid netting and use bundled feed and servicing lines.
This netting would allow for greater protection for migrating species such as the Southern right whale.
Already using netting
K-Grid is a semi-ridged high-tenacity Vietnamese-made netting which supplier Nets Tasmania says has an ideal containment inner surface and an outer surface that prohibits predatory attack.
While the company already uses this type of netting on its farm, which extends over 86 hectares, the court decision has now made it a legal requirement.
Part of the appeal also focused on the visual impact the pens had on the World Heritage-listed Darlington Probation Station on Maria Island but this was dismissed.
Certainty over future
Roland Browne, who represented Brown and Wood, said the decision confirmed the department had not handled the notice correctly.
"Tassal will now have to comply very carefully and scrupulously with this permit because if they don't, it's a criminal offence."
Tassal chief executive Mark Ryan said the ruling provided certainty over continuing operations at Okehampton Bay.