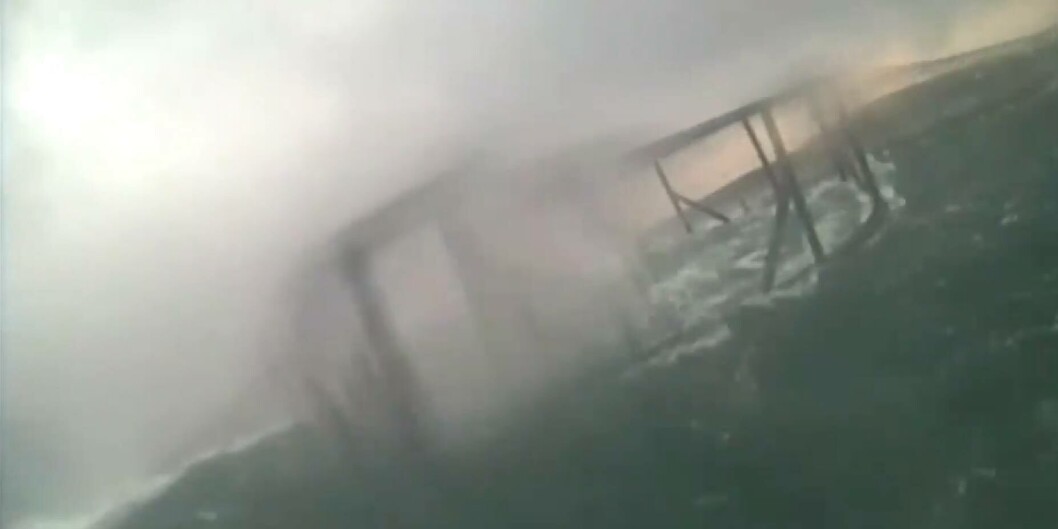 24,500 fish escape from Marine Harvest farm after storm damage
Marine Harvest Scotland has reported that more than 24,000 salmon escaped from its farm on a high-energy site at Hellisay, Isle of Barra, following storm damage in November.
In a statement, MH Scotland said notification of a sustained storm event and potential for escape were reported to authorities on November 11 and confirmed when staff were able to safely access the site to investigate and repair the damage and inventory the fish population.
The investigation and recount confirmed that 24,572 salmon, weighing approximately 1.1 kilograms, escaped from a netting tear to one cage. The remaining stocked cages did not suffer significant damage.
MH Scotland said no staff were injured during the multiple storm events. The salmon held on site have since been moved to other farming locations on Uist in order to secure the stock.
Disappointed with infrastructure
The company said the equipment on site was new, robust and exceeded the Scottish Technical Standards, but suffered due to the high wave heights experienced in the storm events.
"We are very disappointed that our infrastructure was unable to withstand these severe weather challenges," said Gideon Pringle, operations director (farming). "Our priority is to keep our employees safe during these extreme events, but admittedly we need to do a better job at keeping our fish contained, especially at our high-energy sites."
The company said it will review the site's moorings, nets and cages used at offshore locations, and make the necessary changes to ensure the site can effectively withstand the most challenging weather conditions.
Hellisay was the first of Marine Harvest's sites that could truly be considered "high-energy". It has since successfully developed high-energy farms off Muck and Rum.
MH Scotland's last sizeable escape occurred June 2015 at its Eilean Grianain salmon farm, when it lost around 16,000 fish weighing an average of 4.5kg.
Click here to watch a Marine Harvest video made at the Hellisay farm during a storm, showing conditions similar to those that led to the tear in a net in November.