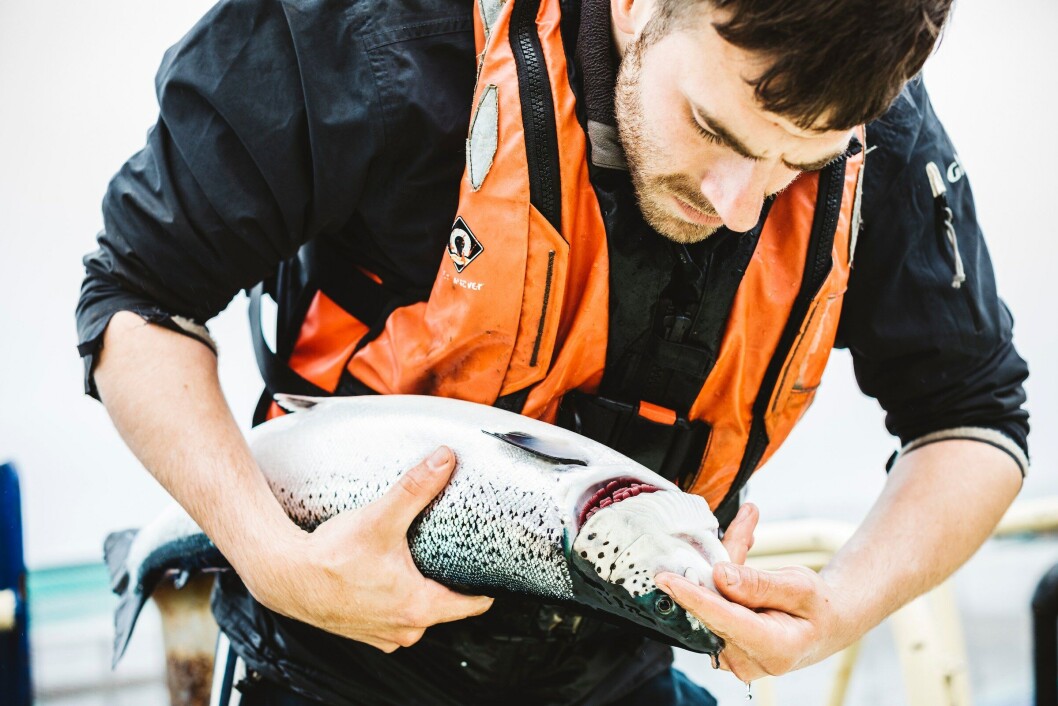 Disease mortality halved at Marine Harvest and SSF
Scotland's two biggest salmon farmers, Marine Harvest Scotland and Scottish Sea Farms (SSF), have reported a sustained improvement in fish health during the first five months of 2018, with a marked reduction in disease-related mortalities.
Figures for both companies show that the number of fish that died as a result of disease fell by more than 50% between January and May compared with the previous six months.
Disease-related mortality is also lower year on year with Marine Harvest Scotland and Scottish Sea Farms reporting a reduction of 61% and 27% respectively compared with the first five months of 2017.
The sustained improvement - based on the entire farm estates of both producers - comes as welcome news following a challenging year for some farms owing to warmer than average sea surface temperatures that can lead to harmful algal or jellyfish blooms, as experienced in 2017.
In its report on the first quarter of 2018, Marine Harvest said harvest volume was 8,691 tonnes gutted weight, considerably lower than in the corresponding quarter in 2017 (17,772 tonnes). This was due to lower opening biomass, as a consequence of biological challenges and lower production, and timing of smolt stockings.
The report added that biological costs per kg increased by 43% in Q1 2018 compared to the corresponding quarter of 2017, mainly due to increased health costs, mortality and negative scale effects. Incident based mortality of €1 million (€0.7m Q1 2017) was recognised due to anaemia and fish damaged in a storm.
In its Q1 report, SalMar, which shares ownership of SSF with Leroy, said fish affected by poor gill health were harvested out by SSF in the fourth quarter 2017. As a result, the company now has a good biological status in all its operational areas.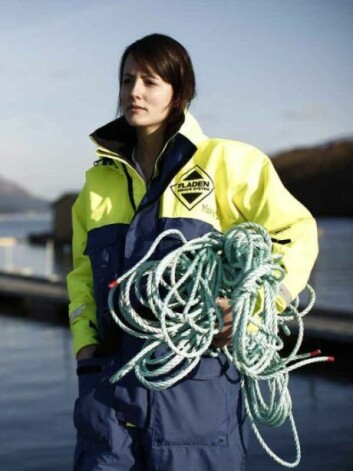 To improve fish health, both producers have invested in new technologies including:
Environmental data monitoring equipment enabling real-time analysis of key markers such as salinity and oxygen concentration
Underwater camera systems enabling farmers to respond quickly to any changes in innate behaviour of salmon
Innovative new netting which, in initial pilots, has helped eliminate gill disease.
Changes have also been made to farm management strategies. Meritxell Diez Padrisa, veterinarian and head of fish health at Marine Harvest Scotland, said: "Each individual farm effectively has its own micro-environment and therefore faces its own challenges. However, by taking a tailored approach to farm management that is based on the local marine ecosystem and has prevention at its core, we have been able to increase the protection offered to the salmon in our care."
Marine Harvest's new hatchery at Inchmore in Glenmoriston, and the hatchery SSF is building at Barcaldine, Oban, will enable smolts to be grown to a larger, more robust size, shortening their time at sea and lessening the chance of infection from other marine creatures.
The companies have also seen significantly lower lice levels from January to May 2018.
Colder temperatures
In the case of Marine Harvest Scotland, sea lice levels were 49% lower compared with the previous six months, while Scottish Sea Farms were 34% lower.
SSF head of fish health Ralph Bickerdike said: "Colder temperatures witnessed over winter 2017 have some part to play in this reduction, helping slow the growth of sea lice.
"However, we're also seeing the cumulative impact of investment in integrated sea lice management including sea lice shields which reduce the number of lice entering salmon pens in the first place, use of cleaner fish, and hydrolicer and thermolicer technology. The result of these efforts is that we're seeing some of our healthiest, strongest fish yet."
Across the sector as a whole, Scottish Salmon Producers' Organisation figures show that sea lice levels are at their lowest since July 2013.