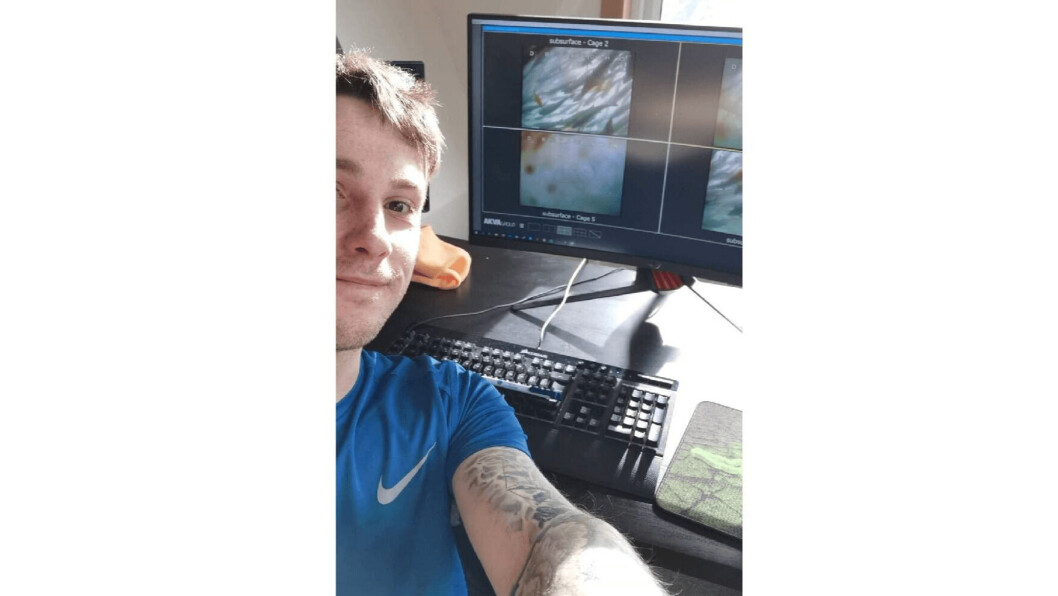 Orkney salmon farmer is right at home feeding fish
Like all of Scotland's salmon farmers, Scottish Sea Farms has asked everyone who can work from home to do so as part of efforts to halt the spread of Covid-19.
And while that normally means office staff, it now includes one employee who would normally work on a feed barge at SSF's Shapinsay site in Orkney.
Feed specialist Ollie Hart suggested to farm manager James Lennie that he could monitor salmon feeding from his home on Orkney mainland and spent his first day doing so yesterday, without problems.
Freed up a workboat
Lennie, who also managers SSF's Puldrite site, said: "It was all Ollie's idea. He suggested it as a way of further reducing the number of people needed on-farm during the ongoing drive to self-distance and keep everyone safe, and so far it's delivering on both counts.
"It has also freed up a workboat for key farm tasks, as in the interests of health and safety and compliance with MCA (Marine and Coastguard Agency) we have a company-wide policy of a minimum of two people per workboat.
"So ordinarily we could have a boat tied to the barge while the feed specialist monitors fish appetite and controls portion size, with a second person unable to take the vessel on other tasks.
"However, with Ollie now remote feeding from home, we have freed up the vessel to use for health-checks and net washing, for example."
Remote feeding
SSF has been investing in remote feeding for farms for several farms, so that it can keep feeding fish during times when the weather is too extreme for farm teams to venture out.
"That investment is currently really coming into its own now as we seek to reduce the number of people on farms to an absolute minimum in order to keep everyone safe and well," said Lennie.
SSF already runs a remote feeding hub at its Orkney regional office at Scapa, and Hart is not the first person to work from home, as very occasionally a few feed specialists might log-on from home.
But it is the first time that it is someone's routine way of working, as it will be for the duration of the Covid-19 crisis for Hart, who joined the Shapinsay team in August 2016.
SSF's IT team worked closely with Orkney-based CloudNet and Rapier Systems to build its 4G remote husbandry network, which is bespoke to the company and doesn't draw from the capacity of the network operators the public use for their internet connections.