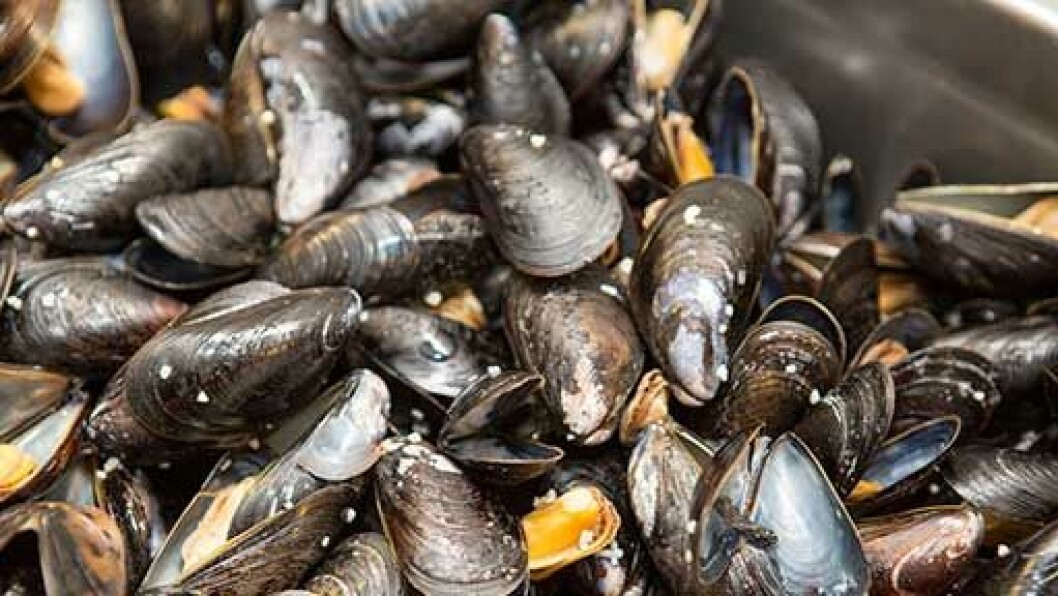 Mussels delivering early warning of algal blooms
A Canadian scientist is using blue mussels to detect harmful algae blooms.
Luc Comeau, a scientist with the Department of Fisheries and Oceans (DFO) is using the natural behaviour of mussels and specially-developed sensors to detect stress which can indicate the early stages of a toxic algal bloom.
"If something is strange in the environment, they will behave strangely," said Comeau in an interview with the Canadian Broadcasting Corporation.
A Cooke Seafood salmon farm in Halifax, Nova Scotia has been the testing ground for Comeau and other international scientists.
10 readings per second
In September, floating monitoring stations were installed next to the fish cages. The entire system runs via solar panels. The mussels were connected to the sensors that record the voltage generated when the bi-valves open and close their shells. Data is recorded at a rate of 10 readings per second. All the elements of the sensor are housed in a waterproof compartment.
The opening and closing of the shell is a distinct behaviour when the mussel is exposed to even the lowest levels of toxic algal bloom. The sensors record the data and scientists can review the information immediately via a laptop.
Early warning
"DFO's interest in this is having an early warning system, having sentinels out at sea that could monitor continuously the water quality. So these mussels that are connected are like canaries in mines," said Cameau.
"The idea would be the public or stakeholders that are interested in water quality could get a signal on their smartphone telling them about the mussels and if they are happy or unhappy, basically."
$2 million CAD invested
Cooke Seafood has put $2 million CAD into funding aquaculture research in Nova Scotia.
Holding up a smartphone with displayed data, Cooke's Andrew Lively told CBC: "This is all crucial data for us, for a salmon farmer."
Five years ago someone would have had to insert probes in the water, collect the data, go back to shore, write it out and put it in an email, he told the website.
"With this we can get it right here, all the time. This technology is being deployed all around the world and it was all developed here in Nova Scotia."
European scientists are working on a project in which senors can transmit mussel sensor information to a server immediately. The new technology will be tested in Nova Scotia next year.