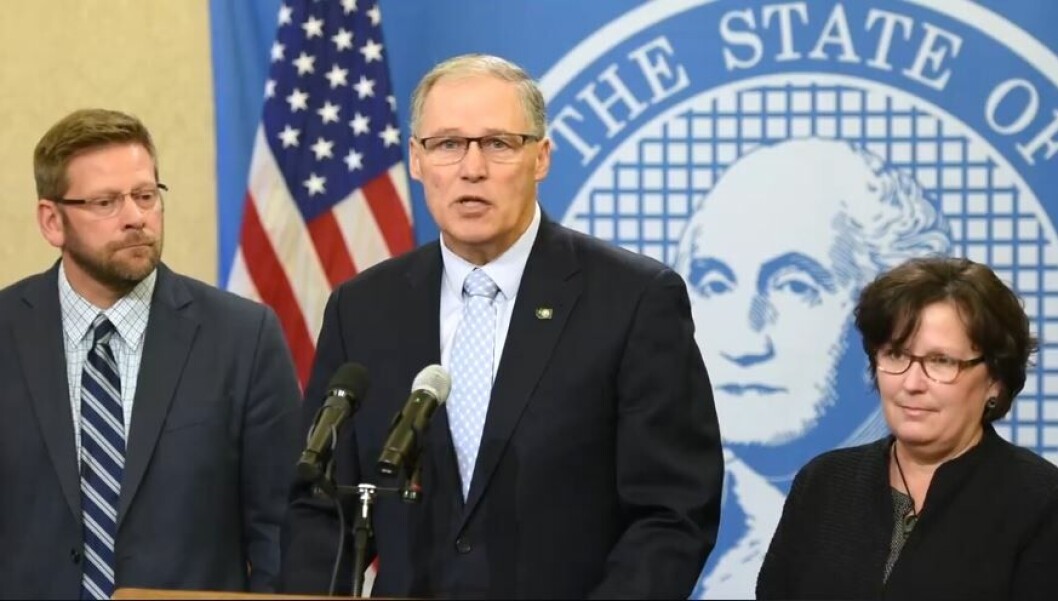 Cooke banned from restocking at US farm site
Cooke Aquaculture Pacific has been left with 800,000 juvenile Atlantic salmon in need of a home after officials in Washington state in the United States refused permission to transport the fish to net pens.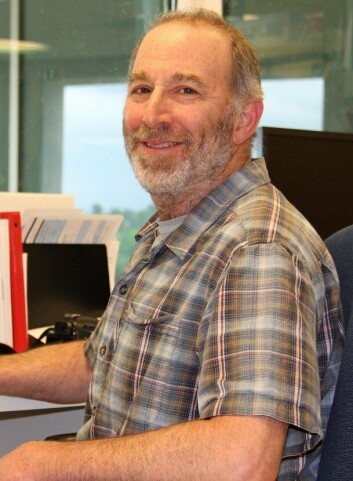 The decision by the Washington Department of Fish and Wildlife (WDFW) follows a positive test for a form of the fish virus PRV (piscine orthoreovirus).
The WDFW was also unhappy that the pens that Cooke wanted to restock at Rich Passage in Kitsap County had not been left fallow for at least 30 days, and that the farm still contains adult salmon.
In a statement, the WDFW said that in late April, Cooke applied for permission to move juvenile non-native salmon from its hatchery near Rochester into pens to replace adult fish that were recently harvested.
In denying permission WDFW officials said the PRV, the lack of fallowing and close proximity of different fish generations would increase the risk of disease transmission within the net pens and possibly to wild and hatchery-raised Pacific salmon outside the pens.
'Exotic' PRV
They said the population of Atlantic salmon that would have been transported from Cooke's hatchery tested positive for a form of the PRV that is essentially the same as the PRV that occurs at the Iceland hatchery from which Cooke receives Atlantic salmon eggs. The Icelandic form of PRV is not known to occur in the eastern Pacific Ocean or Puget Sound, so WDFW classifies it as "exotic" in Washington.
"Each of these factors raised an unacceptable risk of introducing an exotic strain of PRV into Washington marine waters," said WDFW fish health manager Ken Warheit. "This would represent an unknown and therefore unacceptable risk of disease transmission."
Warheit said samples of the juvenile fish that would have been transported were collected by an independent licensed veterinarian under contract with Cooke.
The samples were tested for PRV at the Washington Animal Disease Diagnostic Laboratory at Washington State University. Test results were confirmed at the US Geological Survey's Washington Fisheries Research Center.
Cooke didn't want to comment on the latest set-back.
Testing protocol
Until recently, Cooke operated up to nine net pens in Puget Sound, including one at Cypress Island in Skagit County that collapsed last August and allowed approximately 250,000 Atlantic salmon to escape. According to the WDFW, the company's latest permit application is not related to the Cypress Island operation or the August mishap.
Washington lawmakers enacted a bill earlier this year that will phase out Atlantic salmon aquaculture by 2022, but Cooke plans to continue to operate until then.
Cooke and the WDFW had been working on a protocol for routine testing for more than a year, and this was the first round, the Seattle Times reported. Annual testing of adult fish in the pens also is in the pipeline.
Scientific research about PRV and its potential effect on native fish has been inconclusive, and Warheit told the Seattle Times that he does not know that the virus is harming fish. Rather, it is the uncertainty as to how the virus could behave that called for caution.
The northern Atlantic strain detected in Cooke's fish is different from the eastern Pacific variety of the virus already known to be present in local waters and in both farmed and free-ranging salmon, including hatchery fish.
"I don't know if it is more virulent or would affect our native salmon more than the PRV that is already here," Warheit said. "It created a larger unknown for me.
"We decided we did not want it released here."