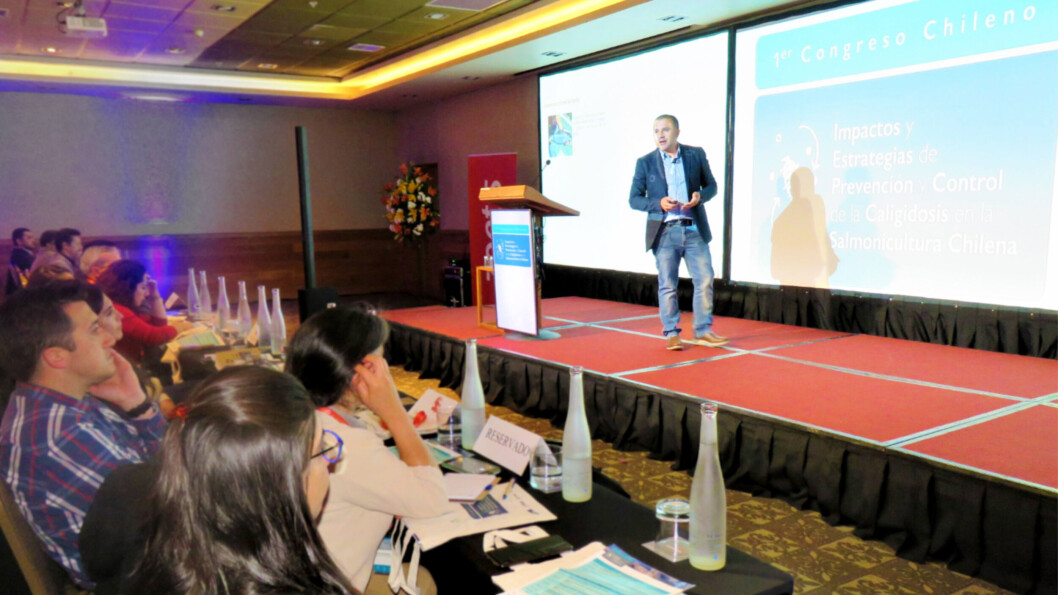 Mowi Chile looks to tarpaulins to expand freshwater treatments
A shortage of wellboats has prompted Mowi Chile to look at using tarpaulins for freshwater bath treatments to remove sea lice from farmed salmon.
The company had long used tarpaulin baths in other countries where it farms, such as Scotland and Norway.
Mowi Chile's fish health manager, Marcelo Imilán, told a conference on Friday that freshwater baths carried out in wellboats have an efficacy of more than 85% against the Chilean sea louse, Caligus rogercresseyi, and greater than 94% against adult stages.
Larger pumps
Imilán explained that water reuse is possible provided that critical environmental parameters are controlled and that the post-bath water discharge and treatment must be carried out with filter systems for efficient retention of lice.
He told Fish Farming Expert's Chilean sister site, Salmonexpert: "As a company, we are looking at the possibility of increasing tarpaulin bath use.
"We are bringing larger pumps from abroad for next year, in order to have the ability to move a greater volume of water and occupy the wellboat only for specific cases and have a mix of tarpaulins and wellboats for bath treatments in a farm site."
Obtaining permits
He added that "the most important challenge is to obtain the permits to obtain available water sources to carry out this treatment, that the authority provides us with that possibility, as well as convincing the industry that this is sustainable over time, and that it is invested, because this is a job that is not cheap".
Imilán was speaking at the 1st Chilean Caligidosis Congress organised by Intesal, the Incar Center and the Aquaculture Institute of the Universidad Austral de Chile (Iacui) in Puerto Varas.
Caligus have become an increasing problem in Chile, and the prevalence of the parasite is one reason why production growth is expected to be low next year.