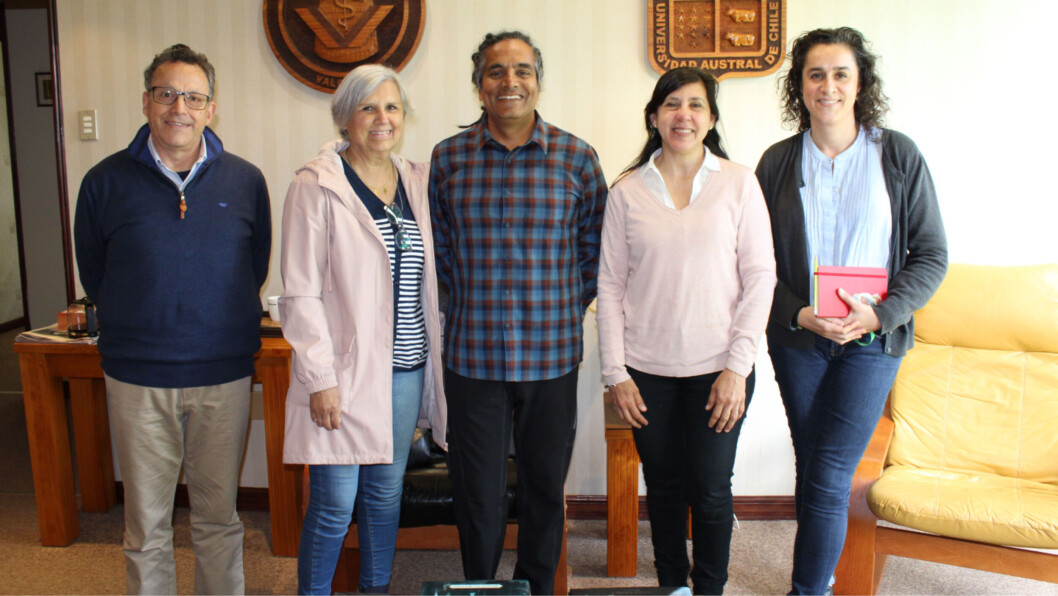 University role for CageEye development director
Dr Sunil Kadri, international business development director of Norway-based aquaculture technology firm CageEye, has been appointed honorary adjunct professor by the Universidad Austral de Chile (Southern University of Chile).
The move is part of the university's effort to develop closer links with the aquaculture industry.
Kadri earned a PhD in fish behaviour at Glasgow University and is an honorary senior lecturer at Stirling University.
He is based in Chile, and will be involved in teaching and research activities that will focus on improving the understanding of fish behaviour and welfare.
'Bringing us together'
"Dr Kadri's aquaculture credentials are impeccable. He understands both academia and the industry better than most. His participation will help bring us closer together," said Professor Marianne Werner, of the Faculty of Veterinary Sciences at Universidad Austral.
Kadri will both teach and participate in fish welfare and behaviour research in partnership with his fellow academics in Chile.
"We expect our collaborative efforts to enhance our shared understanding of the aquaculture industry's challenges, which in turn will ensure ongoing and future research programs are developed and designed in ways that also benefit the farmed fish as welfare standards improve," said Kadri.
Optimising feeding
CageEye is one of several companies applying increasingly sophisticated camera technology to gather data about various aspects of farmed fish production. It also uses sonar.
The company says that combining the datasets gathered from the sensors with smart algorithms helps fish farmers optimise feeding to meet their targets.
Kadri, a member of the Aquaculture Innovation Club (Club Innovacion Acuicola) in Chile, beleives that academia seeking insight and industry playing the role of the pragmatic innovator of practical solutions complement each other.
"Our joint objective is to create a sustainable aquaculture sector that respects the needs of the fish, that minimises or eliminates pollution, and that operates in accordance with ecological principles. This is the kind of aquaculture industry the world will need to maintain," said Kadri.