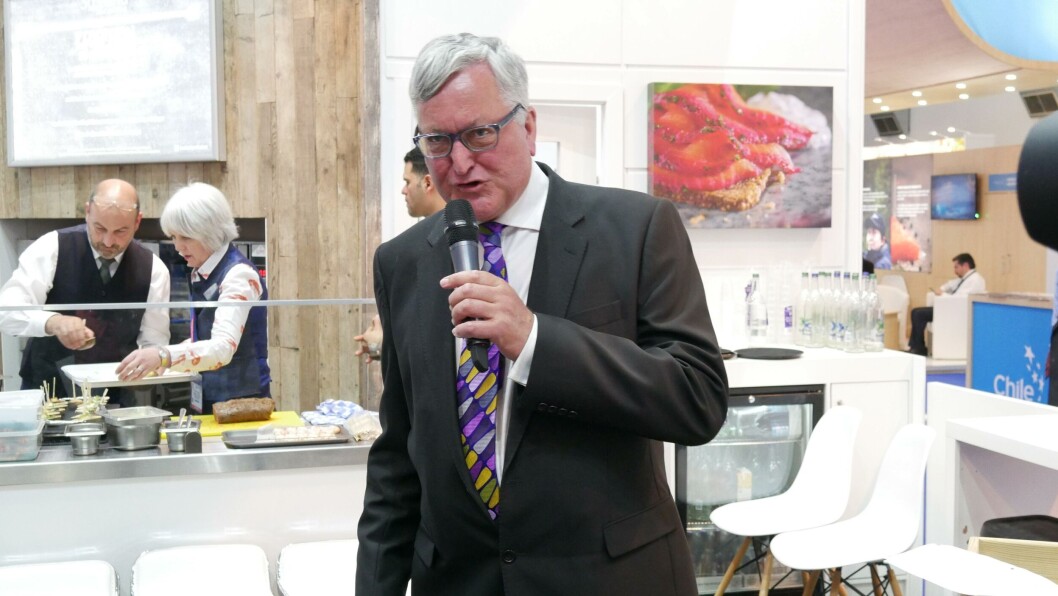 Cabinet Secretary: We fully support 2030 growth plans
Rural Economy Secretary Fergus Ewing has given unequivocal and emphatic backing to plans by the Scottish salmon industry to double production by 2030.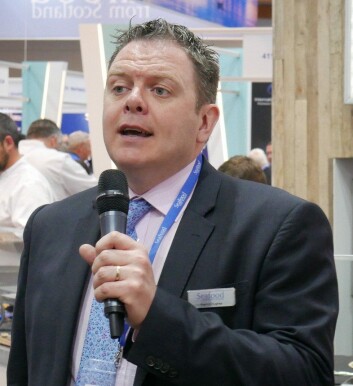 Ewing was speaking at a reception hosted by Scottish Seafood at the Seafood Global Expo event in Brussels, the world's biggest seafood trade fair.
The Scottish Government cabinet minister, who had been introduced by Seafood Scotland chief executive Patrick Hughes, said: "Our farmed salmon is worth a staggering £600 million and we fully support the plans for sustainable growth that the Industry Leadership Group have said to double production by 2030.
"But we don't just want growth for growth's sake. We want that growth because of what it can do in providing to the world the most nutritious food that there is with the lowest carbon footprint, and from the country that has the freshest marine environment."
Scotland's salmon producers faced some criticism in a recent inquiry into salmon farming's impact on the environment by the Scottish Parliament's Environment, Climate Change and Land Reform (ECCLR) committee, which supported the idea of doubling production but warned that such a plan might harm the marine environment unless farming practices changed.
The ECCLR committee's report is among submissions being considered by a larger inquiry by the Rural Economy and Connectivity (REC) committee into how best salmon farming can proceed.
And in Brussels Ewing, who is due to give evidence to the REC inquiry on May 9, made it clear he does not share the reservations of some of his Holyrood colleagues.
"I wanted to thank all of the companies that are here, many of whom I've met in the non-stop meetings that Patrick [Hughes] referred to which were all a pleasure, really, and I'd like to thank all of you who are here from companies in the farmed salmon sector.
"You are a real credit to Scotland and I for one am absolutely determined that the success of yesterday is going to be redoubled tomorrow as you continue to provide farmed salmon of the top quality all over the world."