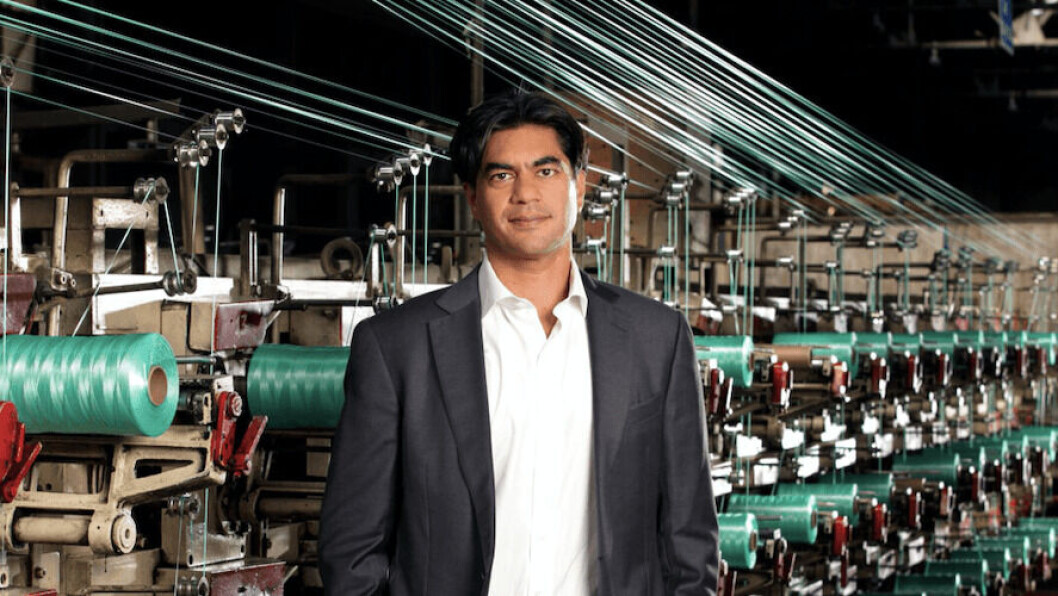 Breathable skirt 'cut lice by 60%' at Mowi site
A new model of lice skirt trialled at a Mowi Chile salmon farm reduced the number of parasites by between 55-60% and halved the bath treatments required in a 13-month production cycle.
Vayu Garware, president of net, fabric and rope supplier Garware Technical Fibres, presented the results achieved with the X12 skirt during a webinar.
The executive said the limitations of traditional skirts are that they reduce dissolved oxygen inside the cages, have a depth limit and show mechanical wear due to cleaning.
No oxygen reduction
However, the new skirt from the Indian firm does not reduce oxygen inside the cage, "allowing up to 80 times more water exchange than traditional skirts", said Garware.
This helps it maintain its effectiveness against sea lice.
The skirts were placed on six out of eight cages at a Mowi farm in a 13-month trial.
"In the experiment, a 55-60% reduction of Caligus was observed, 50% fewer baths and no cases of piscirickettiosis (SRS) were observed, unlike the cages without a skirt," said Vayu Garware.
The company is currently conducting a second experiment in Chile, in which X12 skirts extending to a depth of seven metres are being used on all 10 cages of a fish farm. The executive said that six months into the field validation, two antiparasitic bath treatments have been saved.
Antibacterial nets
Another of the new products that the Garware representative showed, and that is under development and validation in Norway, is a copper net that uses the antibacterial properties of copper as a way to reduce disease in fish.
Under laboratory conditions, the net decreased the number of colony-forming units (CFUs) of the pathogen Tenacibaculum finnmarkense by 99.93% after 48 hours at 16ºC.
"We are using copper as a way to reduce bacterial and viral diseases. We have already done laboratory experiments and now we will move on to field experiments. These results are very promising in terms of helping to reduce the diseases that are a problem here in Chile as well," Vayu Garware concluded.