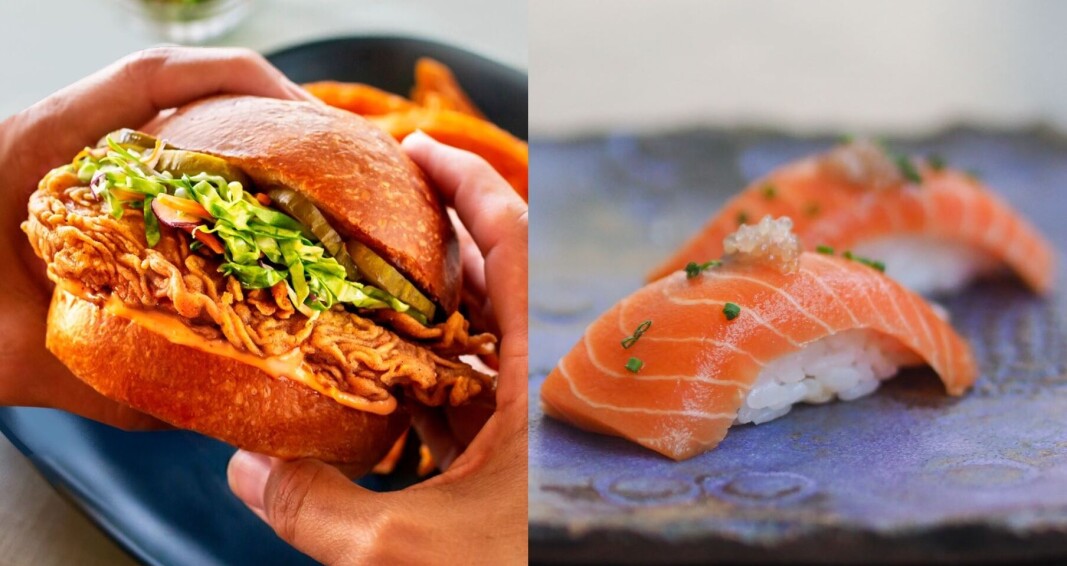 Major step forward for 'cultured' meat and fish
Chicken grown from cells in bioreactor is first alternative to be judged safe by US food watchdog
The United States Food and Drug Administration (FDA) has taken a significant step towards allowing the sale of so-called "cultured" meat and fish by issuing a "no questions" letter to California company Upside Foods, which produces chicken meat by growing cells in bioreactors.
The letter is not part of an approval process but indicates that Upside's meat is safe to eat. Upside is the first company in the world to receive a "no questions" letter from the FDA.
Although Upside does not produce cultured fish, there are other companies within and outside the US that do and will be encouraged by the FDA's letter.
Tuna and salmon
San Diego-based BlueNalu recently announced that it had "cracked the code" for creating significant profitability with its bluefin tuna toro grown from cells, and said a series of other higher-value products that will follow.
It plans a multi-species facility with a capacity of up to six million pounds (2,721 tonnes) annually, utilising eight 100,000-litre terminal bioreactors. The factory is expected to be operational by 2027.
BlueNalu's strategic partners include Japanese industrial giant Mitsubishi, which owns salmon farmer Cermaq, and Dutch feed producer Nutreco, which owns aquafeed supplier Skretting.
Meanwhile, San Francisco-based Wildtype, whose backers include feed giant Cargill, has developed cultured salmon and already has distribution agreements in place with sushi chains Snowfox and Pokéworks ahead of anticipated regulatory approval.
'A ground-breaking development'
ProVeg International, an NGO that wants to see conventional animal-based products replaced with plant-based and cultured alternatives, welcomed Upside Foods' "no questions" letter.
"This is fantastic news and means that the cultivated meat revolution is changing gear," said Mathilde Alexandre, senior project manager for cellular agriculture at ProVeg.
"This paves the way for cultivated meat to enter the US, a major market, bringing a method of meat production to America that emits less greenhouse gas and does not involve the suffering of animals. It really is a ground-breaking development."
Only Singapore has given regulatory approval for cultivated meat so far, allowing cultivated chicken pieces to be sold there. Approval in a major market has been absent, including the EU, where it is not expected until 2025/2026, said ProVeg.
Cell lines
The FDA's "no questions" letter followed a pre-market consultation with Upside Foods.
"We evaluated the information Upside Foods submitted to the agency and have no further questions at this time about the firm's safety conclusion. The firm will use animal cell culture technology to take living cells from chickens and grow the cells in a controlled environment to make the cultured animal cell food," stated the FDA.
"The FDA's pre-market consultation with the firm included an evaluation of the firm's production process and the cultured cell material made by the production process, including the establishment of cell lines and cell banks, manufacturing controls, and all components and inputs.
"The voluntary pre-market consultation is not an approval process. Instead, it means that after our careful evaluation of the data and information shared by the firm, we have no further questions at this time about the firm's safety conclusion."
Closer to market
The FDA said that in addition to meeting its own requirements, including facility registration for the cell culture portion of the process, Upside will need a grant of inspection from the United States Department of Agriculture Food Safety and Inspection Service (USDA-FSIS) for the manufacturing establishment.
Additionally, the food itself requires a mark of inspection from USDA-FSIS before it can enter the US market.
"As this product comes closer to entering the US market, we are closely coordinating with USDA-FSIS to ensure it is properly regulated and labelled," stated the agency.
It said it was ready to work with additional firms developing cultured animal cell food and production processes to ensure their food is safe and lawful.
"We are already engaged in discussions with multiple firms about various types of food made from cultured animal cells, including food made from seafood cells that will be overseen solely by the FDA," the agency said.