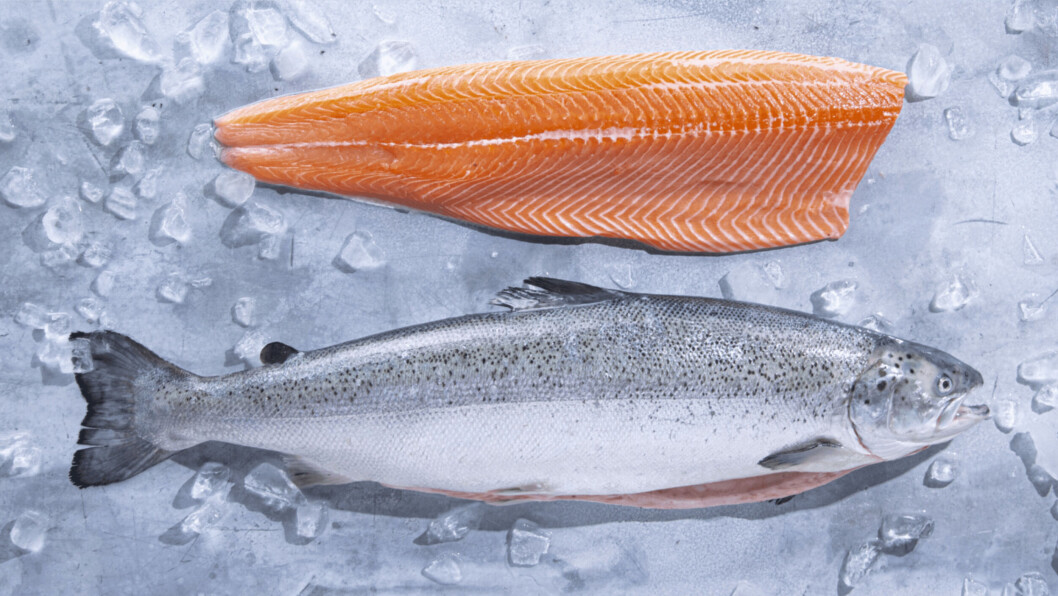 The low FIFO fish with the high marine diet
A new Norwegian salmon brand that's produced with a remarkably low fish-in fish-out (FIFO) ratio of 0.48:1 is in fact given more marine ingredients than conventionally fed salmon.
The two-fish-out-for-one-in calculation is possible because the "Blue" diet that feed producer BioMar has formulated for Kvarøy Arctic's salmon uses a lot of trimmings. These aren't counted in FIFO calculations because the trimmings are from fish caught for human consumption, not forage fish caught for animal feed.
The feed also contains AlgaPrime DHA, an algae-based product fermented by Corbion in Brazil, that ensures Kvarøy's salmon receive a consistent amount of omega-3 DHA fatty acid while reducing the amount of forage fish within the feed.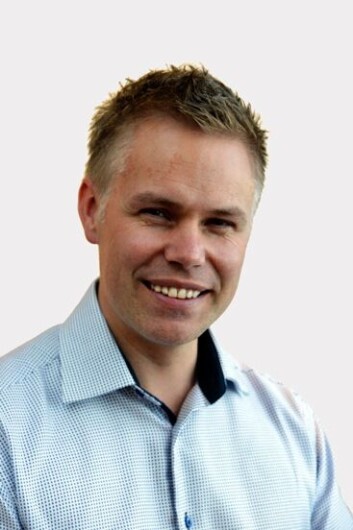 Twice the omega-3
Kvarøy Arctic salmon is claimed to contain twice the omega-3 content of other salmon and is on offer at some US and Canadian branches of Whole Foods Market, which describes itself as America's healthiest grocery store.
"AlgaPrime DHA is not used to replace fish oil but as a supplement to fish oil and varies in inclusion (3-5% of the feed)," explained BioMar's global sustainability director, Vidar Gundersen.
"The overall marine index of the Blue diet is higher than in conventional feed. The low FIFO ratio is mainly due to the high use of FM&O (fish meal and oil) from trimmings."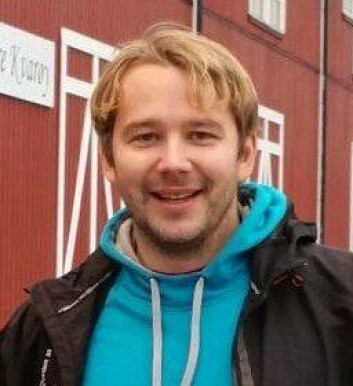 'Vegetative notes'
The green feed credentials of Kvarøy Arctic's salmon are likely to attract Wholefoods customers, although Kvarøy Arctic chief executive Alf-Gøran Knutsen hopes they'll appreciate other qualities, too.
"In addition to raising our fish at the highest sustainability level, Kvarøy Arctic has the merroir of Norway's cold, clear waters with delicate marine flavours, slight brininess, and subtle vegetative notes," said the Kvarøy Arctic boss.
"The semi-firm salmon has a medium orange hue derived from its natural diet and a succulent, flaky texture."
All for US market
The salmon is on sale for $9.99/lb, a similar price to other imported Norwegian salmon.
By the end of the year, Kvarøy Arctic said it will have 20 million pounds of fish (9,000 tonnes) available to the US market, said Knutsen.
For the time being, at least, none of the fish will be sold in Europe.
"We have a sales team based in the US that is not only supporting Whole Foods, but they are also opening up new distributors as we speak," said Knutsen.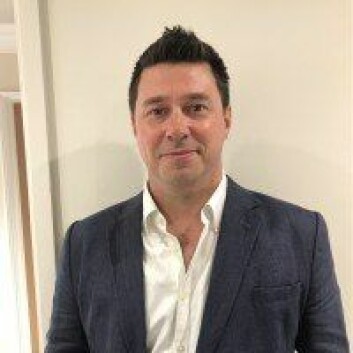 Range in price
So, is feed made with AlgaPrime DHA more expensive than conventional feed in which the omega-3 content is derived entirely from marine ingredients?
"The Blue Feed developed by BioMar and fed to Kvarøy Arctic salmon is a feed created for optimal fish health, flesh quality, and omega-3 richness," said Chris Haacke, global aquaculture lead at Corbion.
"This formulation, and other feeds that contain AlgaPrime DHA, will range in price depending on inclusion level and mix of ingredients."
Growing demand
Haacke said AlgaPrime DHA continued to be adopted by salmon farmers, although it was not currently being used in Canada.
"We are currently working to expand the use of AlgaPrime DHA into Scotland," he told Fish Farming Expert.
"Over the past three years, we've seen growing demand and adoption of feed with AlgaPrime DHA from salmon farmers – with more than 500,000 tons of BioMar feed incorporating AlgaPrime DHA delivered to Norwegian salmon farmers alone since 2016."
Producing more AlgaPrime to meet increased demand would not be a problem.
"Through our fermentation-based production process, using renewable energy, we're able to the produce AlgaPrime DHA in just a matter of days at scale with capacity to meet the industry's growing needs," he said.