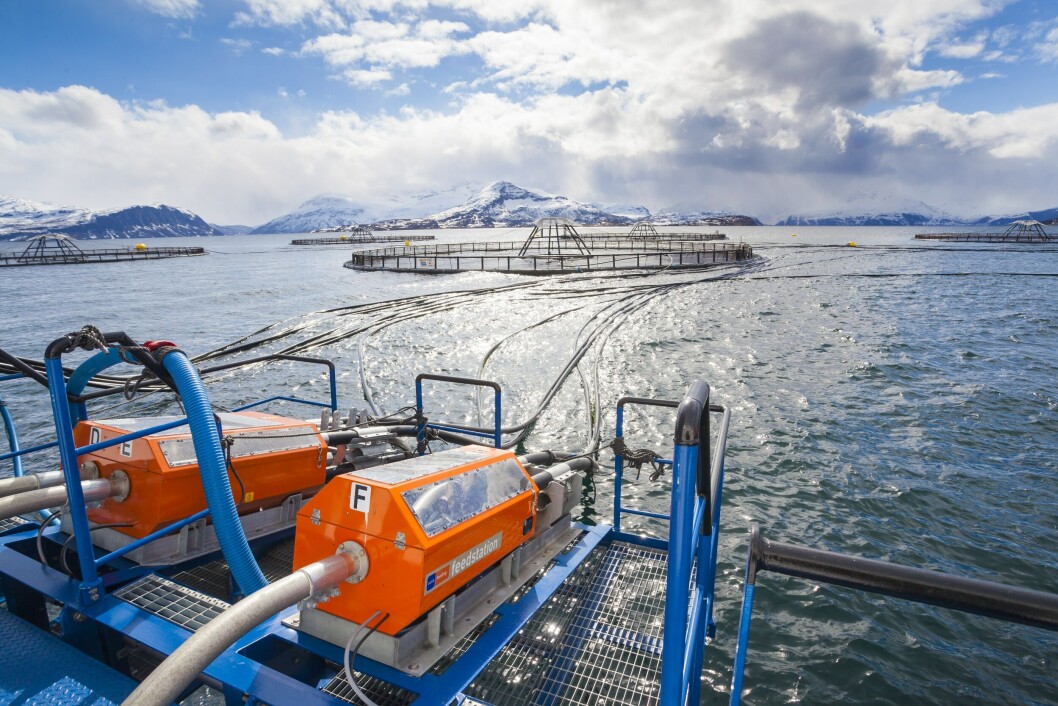 Lerøy unveils microalgae feed deal with BioMar
Lerøy Seafood Group has today announced that it has linked up with BioMar to use feed partly derived from the microalgae ingredient AlgaPrime DHA.
From next month, Lerøy's salmon above 1 kg will be farmed with feed formulated with microalgae, a sustainable, Omega-3-rich whole algae ingredient developed by biotechnology group TerraVia in partnership with agribusiness Bunge.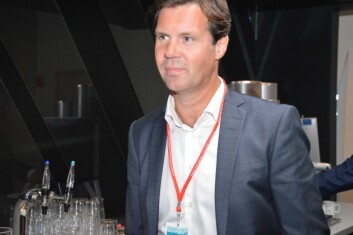 Henning Beltestad, Lerøy's chief executive, said: "For the end-consumer this change means that we will be able to keep the high level of healthy Omega 3 in Lerøy Salmon. We know there will be a lack of fish oil in the future and that we have to find alternatives to fish oil, as a feed ingredient, if we want to keep the high level of healthy Omega 3 that we have in the salmon today. With the use of feed formulated with microalgae we are certain to maintain the high level for many years to come."
"Consumers care"
Beltestad added: "We know that the consumers all over the world care about the sustainability of our activities and the nutritional quality of our salmon. Through this efficient cooperation we have been able to take the volume of salmon being fed in a more sustainable way to a significant level within a short time frame. BioMar has been at the forefront of looking out for new opportunities within sustainable ingredients, and we need new raw materials to be able to follow the demand for healthy seafood. To us it is extremely important that the entire value chain takes responsibility in developing an even more sustainable aquaculture."
BioMar has led developing and testing feed with microalgae. Since September last year, more than 40,000 tonnes of feed incorporating the ingredient has been brought to market – mainly consumed by Lerøy.
AlgaPrime DHA is a native, whole algae ingredient produced at the joint venture SB Renewable Oils' facility located in Orindiúva, in the São Paolo state of Brazil. It is based on an algae strain discovered in the mangrove swamps of Florida. Although found in the marine environment, the algae is grown on land in contained fermentation tanks.
"One tonne equals 40 tonnes of wild-caught fish"
To make AlgaPrime DHA, plant sugar and other nutrients are fed to the algae and they grow full of oil rich in docosohexenoic acid (DHA), a long-chain omega-3 fatty acid. Then, the algae is removed from the tanks and dried. The result is a whole algae ingredient, which contains 30 per cent DHA, and is produced in a matter of days. One tonne of AlgaPrime DHA is the equivalent of saving up to 40 tonnes of wild caught fish on a DHA basis.
Jan Sverre Røsstad, vice president of BioMar's salmon division, said: "We are very pleased that we have been able to contribute to developing healthy and sustainable salmon products together with Lerøy. It is vital to BioMar working in a close partnership with our customers and suppliers. To us it is evident that we need cooperation to develop the industry."
Graham Ellis, senior vice president of business development at TerraVia, said: "Lerøy and BioMar have collaborated closely with us throughout the commercialisation of AlgaPrime DHA to ensure that we are delivering sustainable, cost effective and relevant products at the right scale to meet the challenges of the salmon industry. By leveraging our respective core competencies, we're now able to create meaningful results for consumer health, and to broaden the available pool of Omega-3 oils for aquaculture, enhancing the sustainability of the industry."