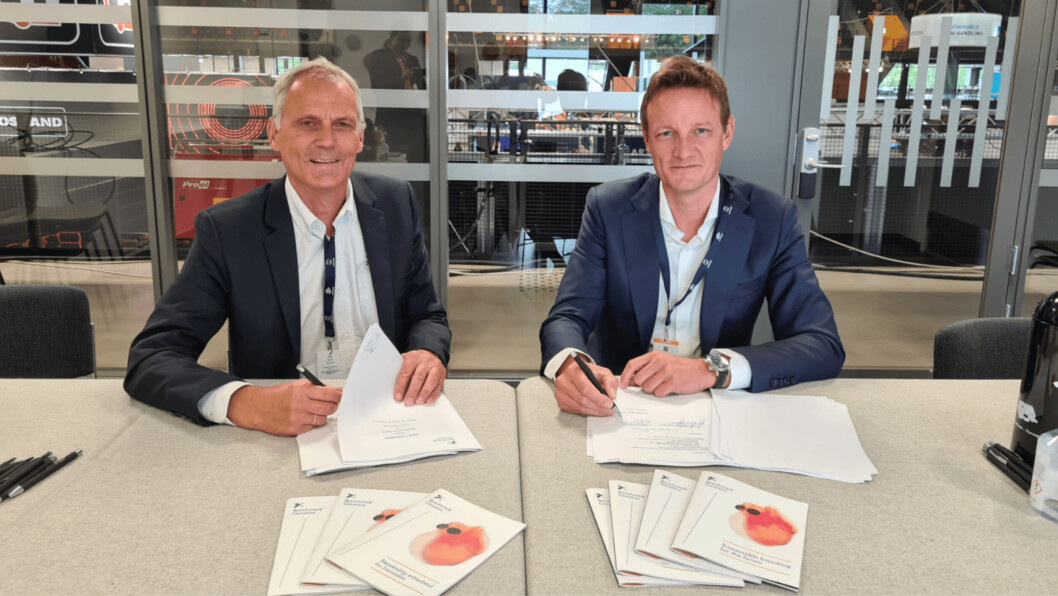 Benchmark to supply Swedish RAS salmon farm
Ova supplier Benchmark Genetics today signed a long-term agreement for the delivery of salmon eggs to the Premium Svensk Lax (PSL) plant, which is currently under construction in Säffle, Värmland in Sweden.
The plant, which is designed to produce 10,000 tonnes of salmon annually, is scheduled to be in full-scale production in 2024.
Salmon will be harvested, processed, and delivered five days a week to the Swedish market. The goal is to meet 20% of local demand, with opportunities for further growth.
Sole supplier
Benchmark, as the sole supplier, will provide genetics from its biosecure facilities in Iceland for a three-year period, with an option for another two years.
"We are working on the groundwork of the plant in Säffle, and the plan is that we will introduce the first eggs in the hatchery in early 2023," PSL chief executive Morten Malle said in a press release.
"Our goal is to bring locally produced, sustainable and healthy premium salmon to the Swedish market. Then we must also be sure that the genetics we put into the plant come from a quality producer that also has a focus on sustainability and biosecurity. I believe we found those qualities in Benchmark Genetics."
Geir Olav Melingen, commercial director at Benchmark Genetics, said: "Sweden is in a unique position, being able to freely export salmon to a number of countries where Norway encounters trade restrictions.
"This opens up opportunities for a formidable production growth for when Premium Svensk Lax succeeds, and we want to participate in that journey."
Benchmark Genetics has signed a number of contract to supply ova to on-land salmon farms. Customers include Pure Salmon, which intends to produce 260,000 tonnes of salmon in 10,000- and 20,000-tonne capacity RAS built worldwide, including China, and Nordic Aqua Partners, which is building a RAS facility in Ningbo, a coastal city with a population of 7.6 million people that is situated on the other side of Hangxhou Bay to Shanghai.
'A leading position'
It will also supply ova to World Heritage Salmon, which plans to produce up to 100,000 tonnes of salmon a year in discontinued olivine mines in Sunnylvsfjorden, Norway and has a seven-year contract to supply Salmon Evolution, which is building a hybrid flow-through / RAS facility at Indre Harøy in western Norway.
In a report on the third quarter of its 2021 financial year, published yesterday, Benchmark Genetics' UK-listed parent company, Benchmark Holdings, said it had established a leading position in future delivery to the emerging land-based segment.
"Delivery of land-based contracts will commence as the new land-based facilities come on stream which we expect to be gradual in the years to come. The expansion of the incubation facility in Iceland will support future demand across all production paradigms and is progressing according to plan," wrote Benchmark.