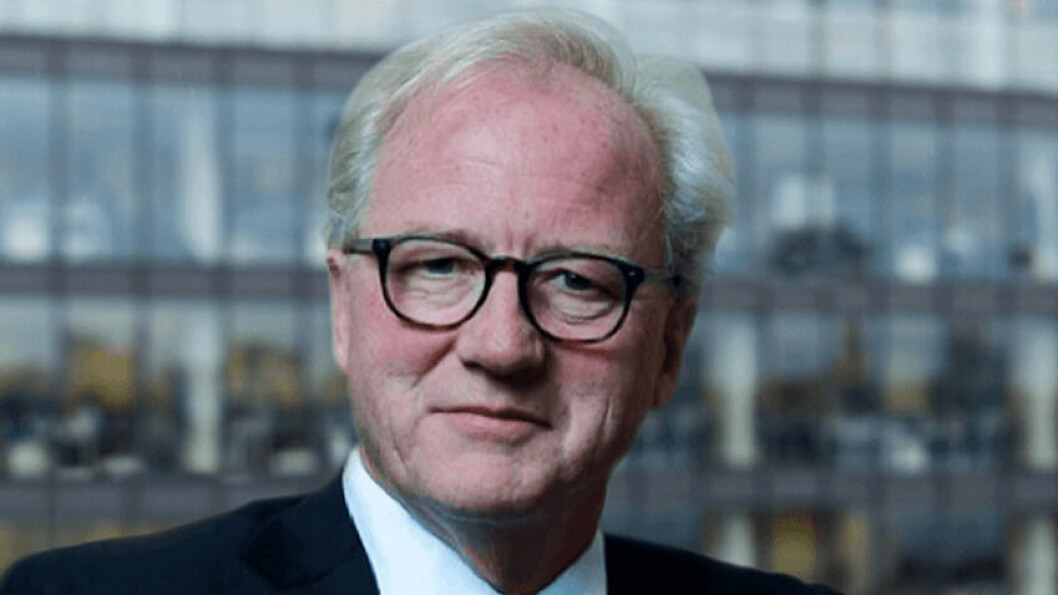 Benchmark reduces losses as revenues rise
Aquaculture health, genetics and nutrition company Benchmark increased revenue and adjusted EBITDA by 18% and 34% respectively in its 2021 financial year, reducing pre-tax losses to £9.2 million from £22.6m last year.
Chief executive Trond Williksen said: "2021 was a very successful year for Benchmark with much accomplished financially, operationally and strategically. The Group delivered a strong financial performance across its three business areas reflecting our new commercial focus and supported by improving conditions, particularly in our important shrimp market which had been hardest hit by the pandemic.
"There is good momentum in our business helped by positive conditions in our markets contributing to a good start to the new financial year across all business areas, consistent with our outlook for the year as a whole."
Excellent efficacy
During FY2021, which ran from October 2020 to the end of September, Benchmark launched its novel sea lice solution – the bath treatment Ectosan Vet and treatment water filter system CleanTreat – commercially in Norway. First sales have been achieved and treatments are delivering excellent efficacy, the company said.
Benchmark said Ecotsan Vet, based on the neonicotinoid insecticide imidacloprid, had been successfully patented, giving it 20-year protection.
Overall, revenue from continuing operations was £125.1m, up from £105.6m in FY2020.
Genetics revenue up 13%
Revenue from the company's genetics division, which supplies eyed eggs for the salmon industry, increased year on year by 13% to £46.8m.
Revenue from the advanced nutrition division rose 19% to 70.5m, and revenue from the animal health division, which includes Ectosan Vet / CleanTreat, was up 50% to 7.8m.
The advanced nutrition division strengthened its commercial team under new leadership, implemented processes and digital tools that focus on performance and relaunched Artemia technologies.
It also invested in its principal manufacturing facility in Thailand to improve safety, resilience and energy efficiency while maintaining supply and customer service levels.
In early FY2022 it launched Natura pRo and ExL, a new feed protocol to substitute rotifers (live feed) in sea bass and sea bream hatcheries.
First eggs in Chile
The genetics division reported a continued growth in the salmon egg business, and the first production and sales of salmon eggs in Chile. It continued to ramp up production at its Salten facility in Norway and commenced construction of a new incubation centre at its salmon egg facility in Iceland.
Progress was also made towards launch of Benchmark's disease-resistant SPR shrimp including continued test market sales, expanded capacity in US and completion of a joint venture multiplication centre in Thailand.
Benchmark board chairman Peter George said the significantly reduced annual loss took the company a step closer to becoming profitable.
Milestone
"Strategically, we achieved an important milestone for the Group and for the aquaculture industry with the launch of our sea lice treatment Ectosan Vet and CleanTreat, a solution that addresses one of the largest sustainability challenges in salmon production as well as an important environmental challenge by avoiding ocean contamination," said George.
"We continued to invest with discipline to grow organically in our core established areas including salmon genetics and Advanced Nutrition, as well as in new growth markets such as SPR shrimp and tilapia genetics."
He added: "We have laid solid foundations for our business with a clear strategy, financial discipline, culture and operational focus. Together with the good momentum we are seeing in each of our business areas and the growing need in our markets for sustainable aquaculture solutions, this creates a positive outlook in the near and the long term. We remain focused on becoming profitable and on delivering profitable growth for our shareholders through disciplined investment."