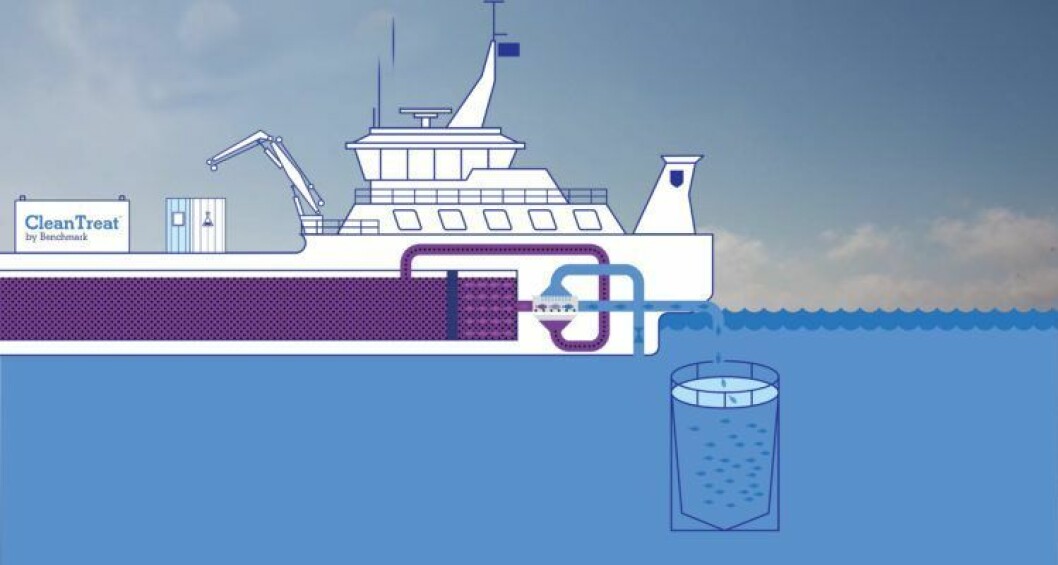 Novel lice treatment threatened by European Parliament vote
The European Parliament will vote tomorrow on a resolution by Irish Green MEP Grace O'Sullivan that could potentially hamper Norwegian marketing authorisation for Benchmark's BMK08 sea lice treatment.
The resolution seeks to amend a European Commission Implementing Regulation made on April 15 which effectively approved BMK08's use by agreeing maximum residue limits for its active ingredient, imidacloprid, on foodstuffs of animal origin.
O'Sullivan's resolution, which was passed by the EU's environment, public health and food safety committee, seeks to reduce that to zero.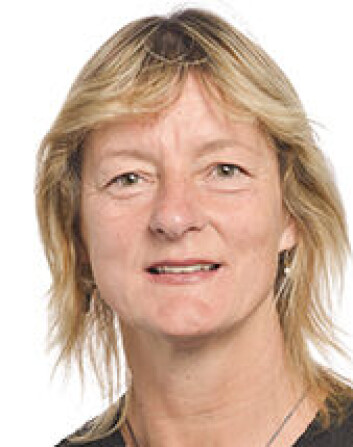 It also argues that the risks to the environment of using imidacloprid outweigh the benefits, even though BMK08 is designed to be used in a closed system in a wellboat and only in conjunction with Benchmark's CleanTreat filter system that scrubs the treatment water clean.
O'Sullivan also wants the public to be given much more information about imidacloprid before it is considered for approval.
The MEP's resolution refers to a December 2018 EU regulation that "provides that no veterinary medicinal product should be allowed to be placed on the market in the EU unless it has been authorised, and its quality, safety and efficacy have been demonstrated and recognises that improved access to information gives the public the opportunity to express its observations and enables authorities to take due account of those observations".
The resolution also points out that:
a 2011 European Chemicals Agency (ECHA) report on imidacloprid categorises significant toxicity data for aquatic and non-target species.
a 2001 EC directive relating to veterinary medical products notes that an application for marketing authorisation must demonstrate that potential hazards are outweighed by the benefits due to efficacy.
In response to questions from Fish Farming Expert, O'Sullivan said aquaculture and finfish farming is an important and growing sector of the Irish and EU economy that is welcome providing it is environmentally sound.
"As a member of the Greens/EFA group, we also prioritise a respect for animal welfare, and the continued practice of other sustainable uses of the marine environment, in the development of aquaculture," said the MEP.
"The Greens/EFA group in the European Parliament also works to ensure that the environmental impact of finfish and salmon farming is minimised, including threat to wild fish species, the large use of fishmeal and fish oil from wild fish sources, and the impact of the use of pesticides and antibiotics in the natural environment."
'Likely to spill'
O'Sullivan recently told The Guardian that a maximum residue level for imidacloprid "will allow companies to apply for marketing authorisation for the product, and apply it in the salmon farming industry in particular, where it will in all likelihood spill into the marine environment to the detriment of ocean health and biodiversity".
Fish Farming Expert asked the MEP if she had been in contact with Benchmark to ask how the CleanTreat system works, and what safeguards it has put in place to prevent spillage of BMK08 into the sea, and what her assumption that imidacloprid "will in all likelihood spill into the marine environment" is based upon?
Hazardous chemicals
She replied: "As an Member of the European Parliament, I am not in a position to comment on the specific use of imidacloprid by any one company outside the EU. The concerns raised in The Guardian article refer to the Objection I have tabled to the potential use of this neonicotinoid in the European Union. In this Objection the Committee has included a significant number of scientific studies demonstrating evidence that the use of hazardous chemicals that are applied under veterinary prescription to treat infections of sea lice are ultimately released into the aquatic environment. Their effects not only have the potential to negatively impact sensitive non-target organisms, the release of those compounds has been identified as a major environmental concern due to the high mobility of imidacloprid in soil and contamination of ground and surface water.
"These include, among others: Burridge, L., Weis, J.S., Cabello, F., Pizarro, J., Bostick, K., 'Chemical use in salmon aquaculture: A review of current practices and possible environmental effects', Aquaculture, 2010, volume 306, 1-4, pp. 7-23, https://www.sciencedirect.com/science/article/pii/S0044848610003297; Sánchez-Bayo, F., Tennekes, H.A., 'Time-Cumulative Toxicity of Neonicotinoids: Experimental Evidence and Implications for Environmental Risk Assessments', International Journal of Environmental Research and Public Health. 2020,17(5),1629, IJERPH | Free Full-Text | Time-Cumulative Toxicity of Neonicotinoids: Experimental Evidence and Implications for Environmental Risk Assessments (mdpi.com)."
'Kept off the EU market'
Asked whether she would be content with further investigation and openness about BMK08 and CleanTreat, or was determined to block BMK08's use, O'Sullivan said: "I welcome further transparency and scientific advice on the use of imidacloprid in the European Union, that is central to the Objection I have tabled.
"Until we can be assured that imidacloprid has no impact on the marine environment and public health, this product should be kept off the EU market as we have already done in other areas of agriculture where the ECHA designated the chemical as 'harmful if swallowed', 'dangerous for the environment' and 'very toxic to the aquatic life with long lasting effects'."
CleanTreat has purified more than 300,000m³ of treatment water during commercial trials in Norway and won the Innovation Award at the world's biggest aquaculture event, Aqua Nor, in Trondheim in 2019.
Ratified under European law
Asked about O'Sullivan's resolution last week, a spokesperson for Benchmark said: "The commercial launch of BMK08 and CleanTreat remains subject to the grant of a Marketing Authorisation from the Norwegian Medicines Agency.
"The MRL (Maximum Residue Limit) for BMK08 (imidacloprid) has been ratified under European law and confirms the safety of Benchmark's sea lice solution for consumers. For an MRL to be granted the Committee for Medicinal Products for Veterinary Use (CVMP) review all toxicology and safety data for the substance.
"Used together with CleanTreat, this medicine and treatment system is a breakthrough development for the salmon industry in effectively managing sea lice levels and improving fish welfare whilst protecting the environment."
Sticking to EU rules
Although Norway is not a member of the EU, it is closely integrated with the bloc through the European Economic Area (EEA) agreement.
As such Norway is also part of European Medicines Agency (EMA), which approved a maximum residue limit for imidacloprid at 0.6mg/kg (600 µg/kg) in all fin fish. Anything approved by the EMA is automatically given approval in Norway. Equally, any change to an EMA approval would unlikely to be ignored by Norway, at least not when it comes to livestock animals to be exported into the EU.