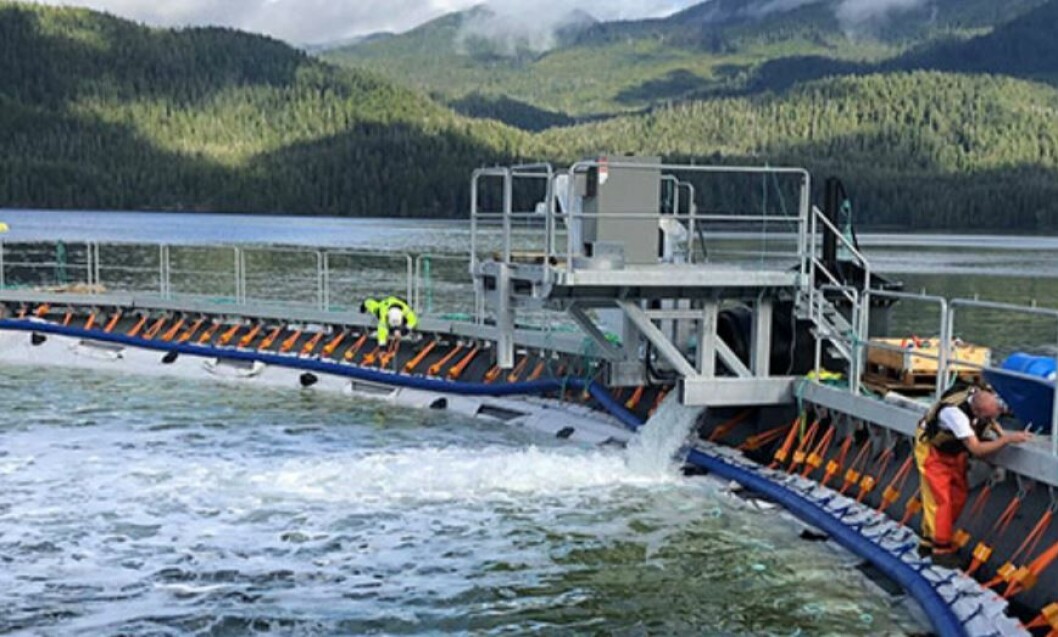 Axe-threatened BC salmon industry highlights fast pace of innovation
Salmon farmers in British Columbia who are facing industry-wrecking changes from the Canadian government have pointed to the "remarkable progress" made in innovation by the sector over the last two years.
Advances including piloting semi-closed containment farming systems, deploying robust artificial intelligence software, and adopting solar energy to reduce greenhouse gas emissions at land-based hatcheries are contained in a report from the BC Salmon Farmers Association (BCSFA) that updates its inaugural Innovation and Technology Report published in 2019.
The update is launched against a background of farm closures ordered by the Liberal government in Ottawa. The Liberals want to end net-pen salmon farming in the province and forcibly transition the industry to on-land production, even though on-land farming's viability has not yet been proven on a large scale.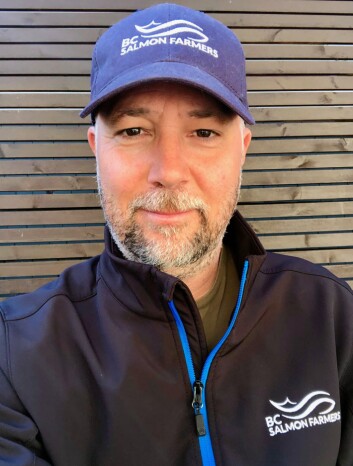 Unwavering commitment
"Despite the fact the Federal Government's actions over the last several years have led to unprecedented levels of uncertainty and stress for many coastal communities, the salmon farming sector's commitment to British Columbia has never wavered," said BCSFA executive director John Paul Fraser.
"Continuous improvement is what our industry is all about and we've been rapidly evolving and innovating for years. We are excited and proud to be releasing this report as it shows our dedication to environmental responsibility, and what innovation looks like today in our sector on BC's coast."
The report update is divided into eight categories where new technological advancements have occurred:
Ocean-based containment systems
Feeding systems
Net cleaning solutions
Sea lice prevention innovations
Sea lice treatment innovations
Fish health
Processing wastewater
Clean energy adoption
Wild salmon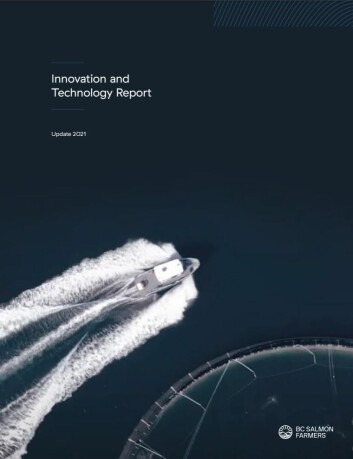 The BCSFA said the report update also highlights the industry's commitment to environmental stewardship, as it continues to transition towards cutting-edge technologies and innovations that focus on understanding and further reducing risk to surrounding ecosystems with wild salmon always being the top priority. The report emphasises new technologies and innovations being deployed at all stages of the salmon production life cycle – from land-based hatcheries, in-ocean farms, to fish processing.
"BC is perfectly positioned to lead Canada's Blue Economy, and we continue to aspire to that. Already, we are a leader in sustainable seafood production through innovation, improvements in environmental stewardship and working hand-in-hand with Indigenous and non-Indigenous communities," said Fraser.