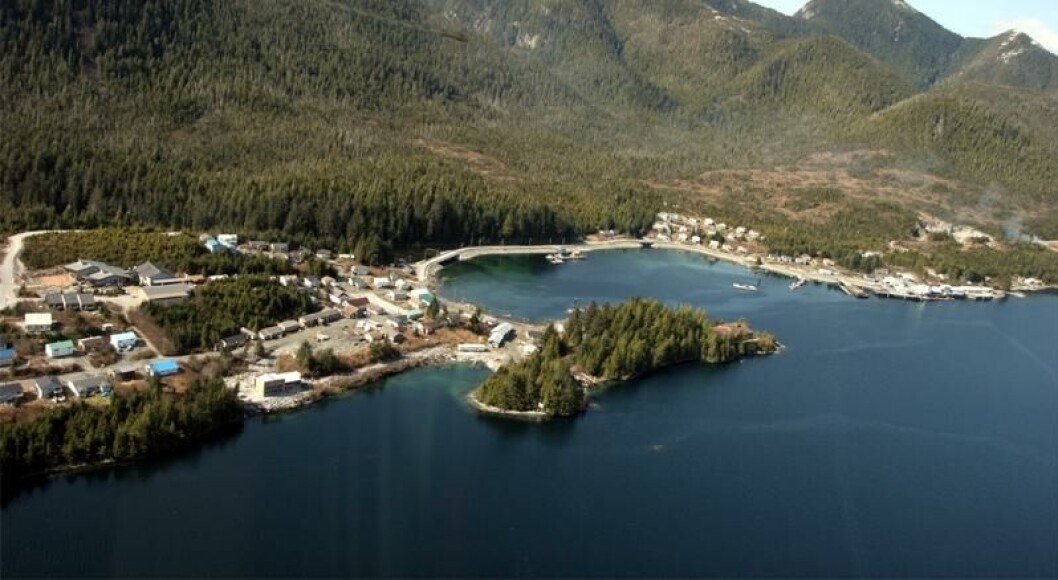 Salmon farming First Nation declares state of emergency
The Kitasoo/Xai'xais First Nation community of Klemtu, British Columbia, Canada has declared a state of emergency amid the Covid-19 pandemic which causes severe respiratory complications in humans.
The Kitasoo/Xai'xais have worked together with Mowi Canada West for over 20 years. Mowi operates salmon farms in the ancestral waters of the Kitasoo/Xai'xais and employs many of its 517 band members.
As a response to the state of emergency Mowi Canada West reached out to its employees living on Swindle Island on BC's central coast located approximately 500km from Vancouver.
"Mowi Canada West fully supports Klemtu's decision to isolate the community. The health and wellness of the community members, particularly of children and elders is of paramount important to us," said a letter from Mowi Canada West to its employees living in Klemtu.
Benefits
"Klemtu employees who are not able to work as a result of the quarantine starting on Friday, March 20, 2020 at the completion of their shift will be eligible to receive employment insurance benefits."
Eligible employees will be entitled to sick benefits which includes 15 weeks of income repayment.
According to the Indigenous Business and Investment Council there are 20 full time Klemtu employees working on Mowi operated salmon farms. There are five employees on the harvest boats (Kitasoo owned) and 25 in the processing plant, plus five full time equivalent positions.
Travel ban
A travel ban has been implemented by the Kitasoo Band Council. "Our travel ban is for all non-Kitasoo Band members/non-residents. If you are not a Kitasoo Band member or a permanent resident, you are restricted from entering our community until further notice," read a post on the Kitasoo Band Facebook page.
"All projects are on hold and contractors who have left the community have been instructed to not return for the time being."
Much like many communities in Canada that are under quarantine, Klemtu is rationing purchase items at its two grocery stores.
Klemtu residents have been asked to stay indoors and minimise contact with one another in hopes of slowing down the transmission of the virus. It is unknown if anyone in the community has tested positive for the Covid-19 virus.
Formal partnership
Today Klemtu's economy consists of ecotourism, fish farming, hatcheries, processing and timber harvesting. However, it was in the 1990s when the Kitasoo/Xai'Xais first invited Marine Harvest (now Mowi Canada West) to Klemtu to see the area and learn about the people. In 2008, the two parties signed an agreement that would allow Mowi Canada West to set up salmon farms in local waters with a portion of proceeds going back to the Kitasoo/Xai'Xais band.
This was the first formal partnership of its kind along the BC coast line between the First Nations and salmon farmers. Mowi Scotland communications director Ian Roberts, who was then communications manager at Marine Harvest, spearheaded the partnership that has lasted almost 30 years.