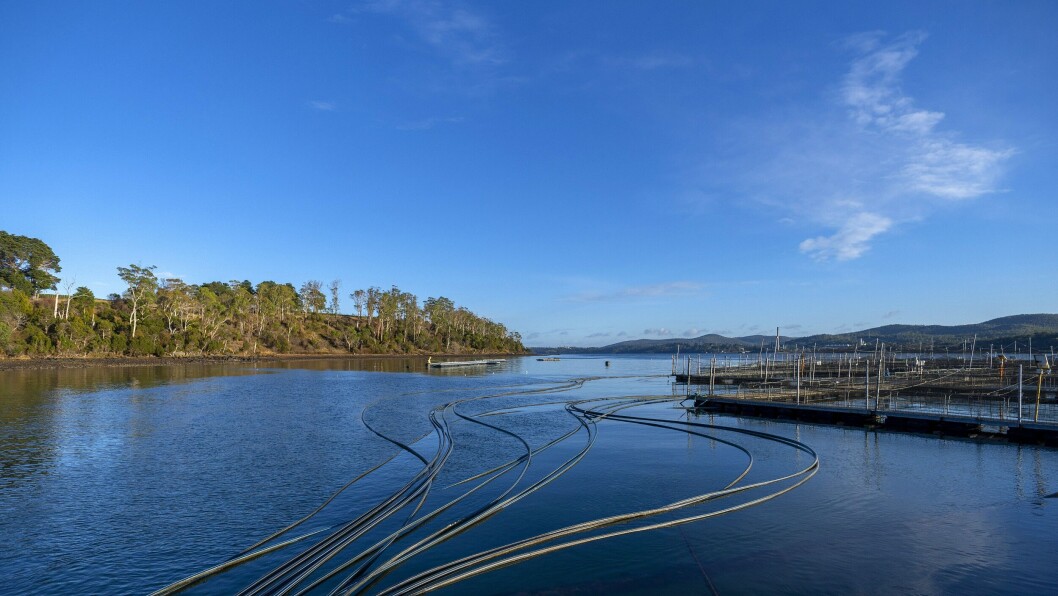 Warm water blamed for Petuna salmon die-off
Tasmanian salmon farmer Petuna has reported a fish die-off blamed on high seawater temperatures, Tasmania's Examiner newspaper reports.
Petuna chief executive, Ruben Alvarez, said the company was currently dealing with elevated mortality at its marine farm in Rowella, in West Tamar.
"The farm experienced a temperature spike in an unusually short time frame, followed by a prolonged period of long hot days," he said.
"For now, our immediate concern is to safeguard those fish that have not been affected by removing those that have perished, as well as supporting our farming team who are working to manage the situation."
The exact number of fish mortalities has not yet been confirmed by the company due to the ongoing retrieval operation. However, Tasmanian media outlets say the loss is estimated to be more than 60,000 pre-harvest fish with an average weight of more than 5 kg.
Hot summers
Tasmanian Environmental Protection Authority director Wes Ford told the Examiner he was first notified of the early signs of the incident about 10 days ago, but that it didn't really begin at a mass scale until last Tuesday.
"As understood by the vets, the incident was a temperature-related issue," he said.
"The warm summer we've had to date, and the lack of any significant rainfall flowing down the river, has caused the temperature in the Tamar River to increase.
"If you look at the history of the salmon industry, you'll see this sort of thing has happened during various hot summers ... this is one of the challenges of farming in the marine environment."
Breeding for heat resistance
Ford said a long-term solution to the issue of water temperature could be to implement selective breeding of fish, by selecting genetic lines of fish that are more tolerant to warmer water.
That is already being done by Petuna, which started genetic selection for warm water tolerance in collaboration with Scotland-based genetics services provider Xelect four years ago.
Peter George, co-chair of Tasmanian Alliance for Marine Protection (TAMP), which opposes net pen farming, said the die-off was no surprise.
"Tasmania's waters are warming far faster than anywhere else in Australia and the entire industry is already struggling with temperatures rising towards levels salmon cannot survive in," he told the Examiner.