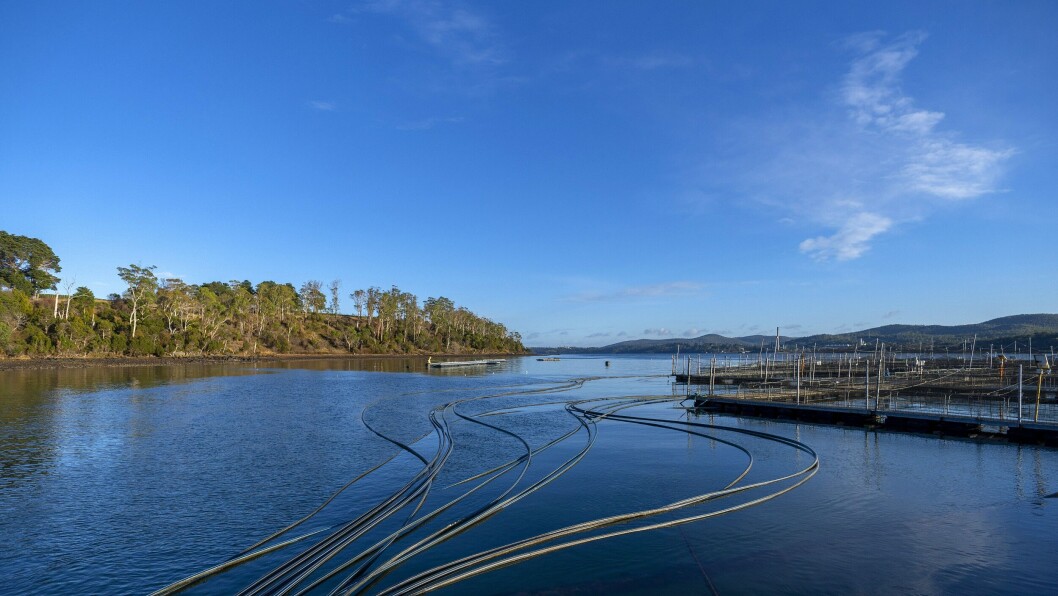 Breeding project Xelects 'climate proof' fish
Scottish genetics company Xelect and Tasmanian fish farmer Petuna have bred a temperature tolerant salmon to improve performance in Australia's warming waters.
The project reaches a major milestone this year, with Petuna using the first batch of eggs with genetic selection for warm water resilience.
Xelect's senior breeding programme manager, Dr Marie Smedley, said: "A genetic based breeding programme is known to provide considerable, cumulative gains in fish size (often up to 15% per generation, depending on the species).
"It's perhaps less well known that it's also an incredibly effective way to boost other traits, such as disease resistance or – in this case – temperature tolerance."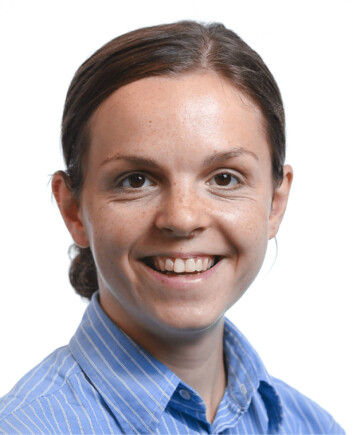 Cutting edge programme
St Andrews-based Xelect's relationship with Petuna began two years ago, after an initial trial by the Fisheries Research and Development Corporation, a co-funded partnership between the Australian government and the fishing and aquaculture sectors. The trial was led by Petuna aquaculture scientist Dr Gianluca Amoroso.
"What started out as a feasibility trial evolved into a cutting edge, sustainable breeding programme that allows Petuna to select for improved performance year on year," said Smedley.
"Every genetic breeding programme is unique but, in simple terms, they work by combining genetic information with real world performance data to find the fish with the best predicted improvement on key traits.
Millions of scenarios
"To ensure this is done sustainably for decades to come, we use sophisticated software to calculate the outcomes of millions of possible mating scenarios and identify the optimal crosses to give high performance gains while keeping inbreeding to a minimum.
"Wherever our customers are in the world we usually begin our partnerships with a comprehensive site visit (though, in the current situation we're doing this virtually through video calls).
"During a visit to Petuna in December 2019, the team showed me everything from the hatchery, to the sea cage site at Rowella, to the processing facilities at Devonport."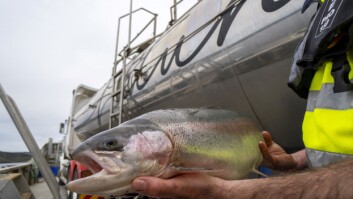 Smedley said time spent listening to customers allows Xelect to tailor breeding programmes for their setup, and directly help them achieve their commercial objectives.
"In the face of climate changing and warming waters, a key trait for Petuna is warm water resistance," said the breeding programme manager.
"The Xelect team have worked alongside Petuna to develop a sophisticated bespoke genetic toolkit that routinely assesses warmer water resilience.
Cumulative gains
"This toolkit includes high-throughput image analysis to select for fillet colour, powerful functional markers and genetic comparison of mortalities and survivors over summertime.
"Because genetic gains are cumulative (and increase in every generation) it won't be long before Petuna start to see very significant improvements."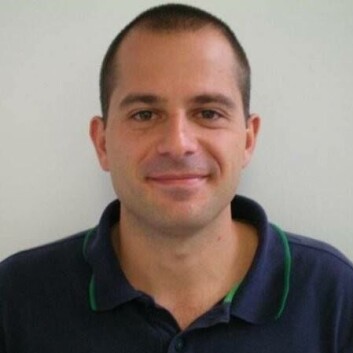 Amoroso said: "I believe the breeding programme is showing very encouraging results in a relatively short period of time and has quickly engaged employees at all levels.
"Everybody now understands the value and potential of the breeding programme, with people continuously encouraging us to breed stronger, better, climate-proof fish."
Smart Genomics
Xelect has also been working with Petuna to develop new techniques called Smart Genomics, which use statistical tools to give accurate genomic-based breeding selections at what it says is a fraction of the price of a "full genomics".
"Genomics is the gold standard for breeding programmes, but the higher cost has – until now – put it out of the reach of most producers," said Smedley.
"Working with Petuna we've made significant advances this year, and we are both looking forward to seeing what happens next in our journey together."