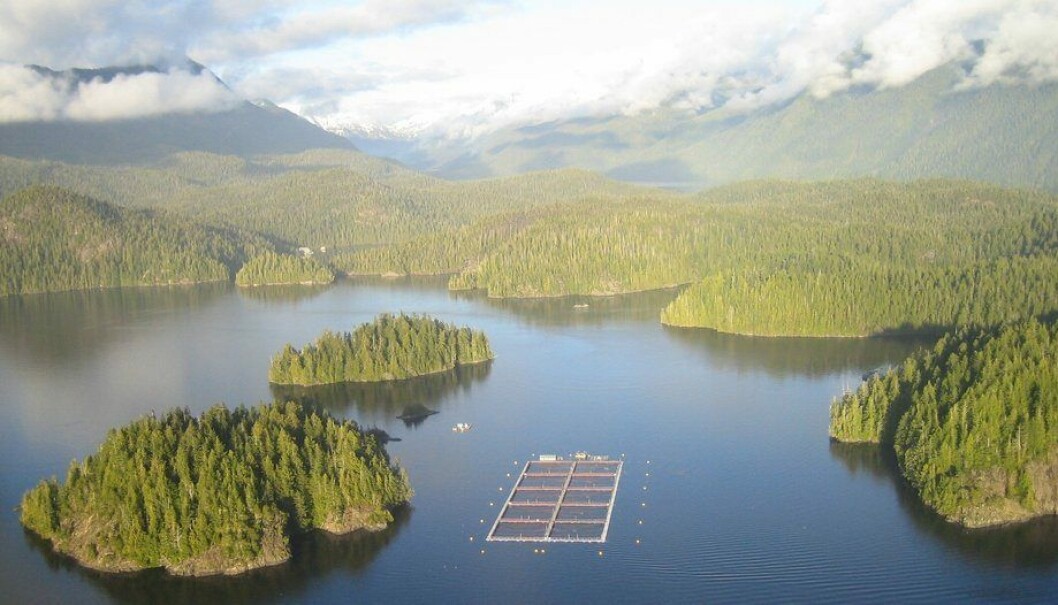 Cermaq operations in British Columbia tackle sea lice
Cermaq operations in Clayoquot Sound located on the west coast of Vancouver Island is dealing with high levels of sea lice for a second spring season in a row.
Correlating what is happening at fish farms with the wild salmon population is difficult, said Linda Sams, sustainable development director for Cermaq Canada. She told the CBC Canada that the company is using the new $12 million hydrolicer to remove any lice from the farmed fish.
Cermaq is also using the anti- lice treatment Lufenuron as a precaution in the next crop of fish. "We need to eliminate our farms as one of the risks," she said. "We need to keep the levels low on our farms, and we know that."
Cermaq conducts sampling of wild salmon to try to determine if the sea lice at their fish farms are affecting the wild salmon population however the results of this spring's sampling is not yet available. However, researchers at the Cedar Coast Field Station on Vargas Island found between 80 and 100 percent of the juvenile wild salmon showed sea lice infestation which is problematic because young salmon do not have the defenses that mature salmon have to deal with sea lice.
Formal warning
Cermaq has received a formal warning from the federal government regarding its struggle with sea lice. "It is important that companies who do business on the ocean follow the rules and guidelines outlined in the Fisheries Act," said a statement from Minister Jonathan Wilkinson. "We will continue to communicate with Cermaq Canada and other companies to ensure that licence requirements are understood and followed."
Last year, 14 of Cermaq Canada farms in Clayoquot Sound reported sea lice levels that were above the federal threshold. Those same sites are dealing with sea lice again this spring.
Last year
In the 2018 Q3 report sea lice levels at a few fish farms in the Clayoquot Sound region were reported to be higher than usual compared with the same quarter in 2017 leading to a higher average lice count.
"Use of sea lice treatment in feed increased to 0.6 grams of active ingredient in feed per ton (Q3 2017: 0.3) of live weight equivalent harvested."
Use of antibiotics rocketed from 9 grams per ton harvested in Q3 2017 to 252 g/ton in the same period this year. Cermaq Canada's antibiotic use for the whole of last year was 51 g/ton.