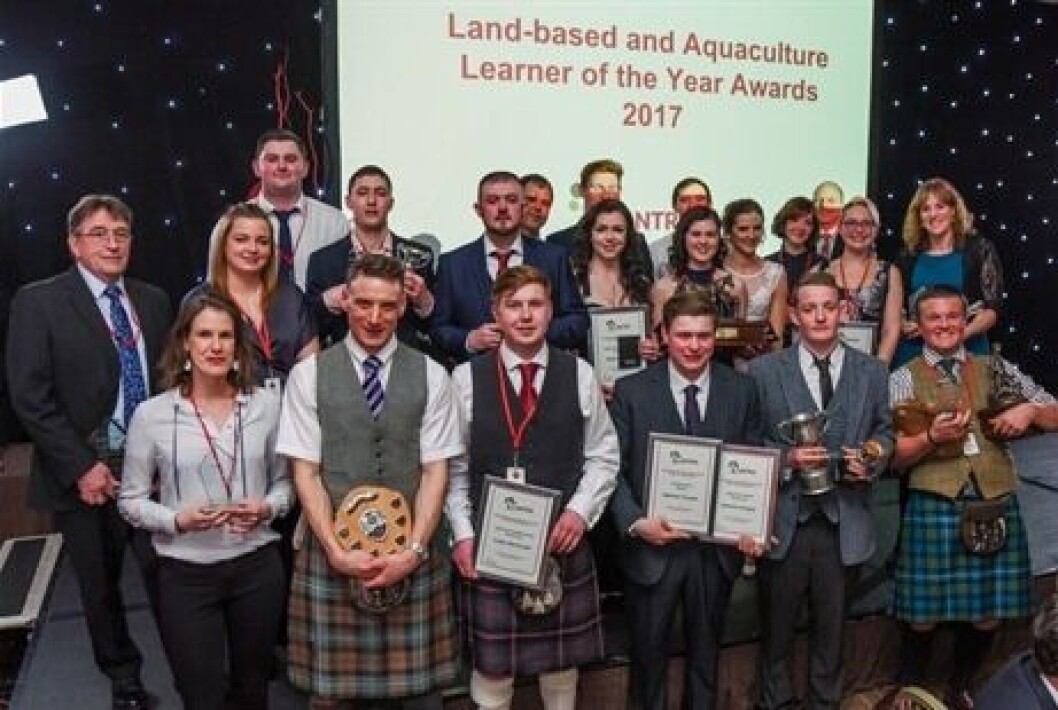 Lantra Scotland awards open for nominations
The search is on for the country's top trainees, as Lantra Scotland opens up nominations for its Land-based and Aquaculture Learner of the Year Awards.
Over the past 16 years, the awards have celebrated the achievements of young people, new entrants, career changers, training providers and employers in the land-based, environmental and aquaculture sectors, while also highlighting the importance of investing in training and skills development for businesses.
They are open to learners in aquaculture, fisheries management, agriculture, equine, environmental conservation, game and wildlife, horticulture, trees and timber and land-based engineering.
As well as these industry categories, Lantra's other awards include Higher Education, School Pupil and Rural Secondary Schools, CARAS (Council for Awards of Agricultural Societies), Jean's Jam for inspirational tutor, the Tam Tod Trophy, Modern Apprentice of the Year, and Overall Runner-up and Winner for Land-based, Aquaculture and Environmental Conservation Learner of the Year.
Finalists for all the awards will be shortlisted by an independent panel of judges early next year, with winners announced in March.
'Bridging skills and recruitment gaps'
Kevin Patrick, director of Lantra Scotland, said: "With all the incredibly diverse and rewarding careers available in our land-based, aquaculture and environmental conservation industries, it's clear the sector makes a significant contribution to Scotland's economy, particularly in rural areas.
"By recognising the country's top learners, their employers and training providers, our awards can highlight the hard work and achievements of everyone involved.
"Ultimately, we want to ensure that our industries are supplied with the very best talent, bridging skills and recruitment gaps to build a vibrant and successful economy.
"We are very proud of the difference made by our learner of the year awards and of the finalists and winners who are such fantastic ambassadors for our sector. People who get nominated always talk about how important it is for their self-confidence, so we would encourage employers and training providers to send the completed forms to us by the closing date of 10 November."
To get a nomination form, call Lantra on 01738 310364, email scotland@lantra.co.uk or visit www.lantra.co.uk/scotland/award-categories