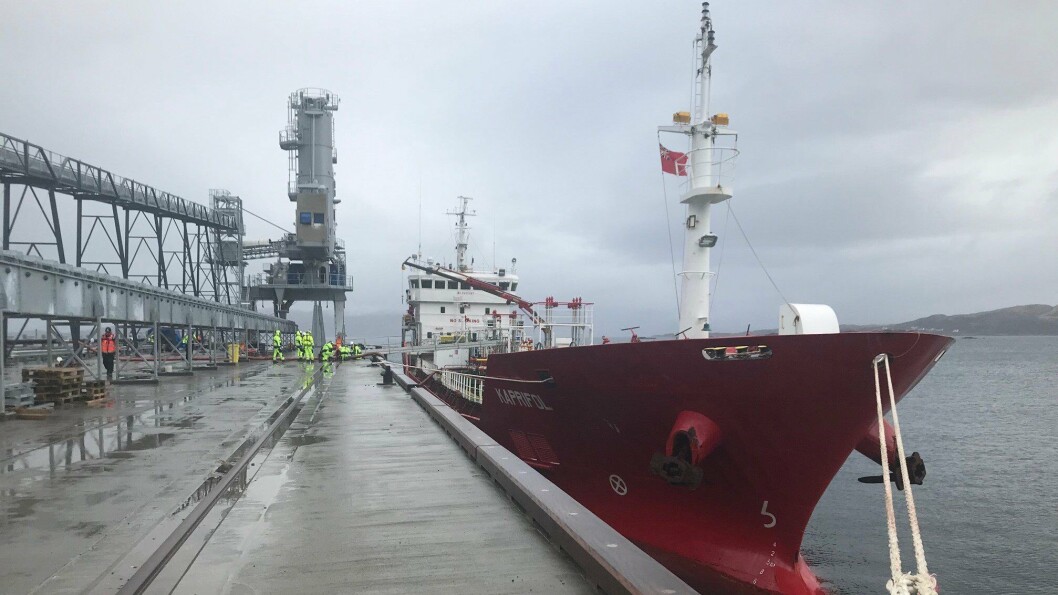 Mowi named most sustainable protein producer
Mowi has topped a list that ranks the world's 60 largest meat, dairy and fish producers for sustainability, with five other salmon farmers also in the top 10.
The Coller FAIRR Protein Producer Index 2019 raises awareness of the material environmental, social and governance (ESG) risks caused by intensive livestock production
Norway-based Lerøy Seafood Group and Faroes salmon producer Bakkafrost are placed second and third respectively in the Coller FAIRR Protein Producer Index 2019. Like Mowi, they are classified as "low risk".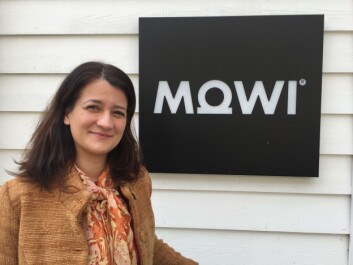 'Medium risk'
Grieg Seafood is in fifth place, Tasmanian salmon farmer Tassal Group in sixth, and SalMar seventh, while Chilean salmon farmers Salmones Camanchaca and AquaChile are 11th and 16th respectively. Companies placed between four and 17 on the Index are classified as "medium risk", with the remaining 43 protein classed as "high risk".
The FAIRR Initiative is working to leverage the power of institutional capital to effect change in the livestock and farmed fish sectors. The Index ranks protein producers on their disclosure and management of material environmental and social risks.
"This is a great recognition of the work we at Mowi do on sustainability and animal welfare. I am extremely proud the work my colleagues do every day to reduce our footprint and continue improving the way we operate," said Mowi's chief sustainability officer, Catarina Martins.
Referring to the inclusion of other salmon farmers high on the list, she added: "This shows the power of salmon farming. Aquaculture and salmon farming make both a responsible investment case and are highly necessary to reduce the climate gas emissions going forward. We simply must produce and eat more seafood."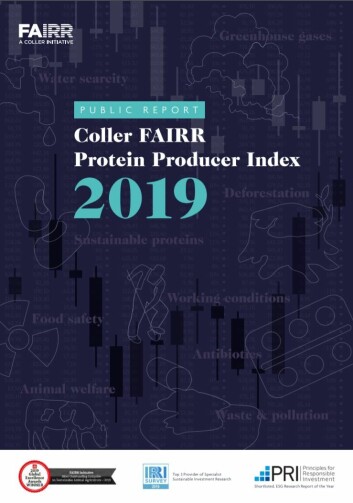 Greenhouse gas emissions
But it was not all good news.
In a 108-page report explaining the Index, FAIRR said feed production remained an issue both in terms of greenhouse gas (GHG) emissions and the impact on wild fish stocks, athough acknowledged that European salmon farmers were addressing the latter.
"On average, fish feed accounts for around 87% of GHG emissions in Atlantic salmon production. However, none of the companies has a Scope 3 emissions-reduction target," stated the report's authors. The Corporate Value Chain (Scope 3) Accounting and Reporting Standard allows companies to assess their entire value chain emissions impact and identify where to focus reduction activities.
No Scope 3 targets
The report continued: "In terms of the quality and completeness of the GHG inventory, only five of the 15 aquaculture companies [in the Index] have calculated and disclosed complete GHG inventories (that is, inventories that include emissions from fish feed production). However, none has set a Scope 3 emissions-reduction target.
"Only one company, Mowi, is in the process of setting one. This is significant, given that most GHG emissions (almost 90%) in salmon aquaculture come from Scope 3.
"Most companies disclose increasing absolute emissions. Only four state that their emissions have decreased from the previous reporting period.
Wild fish stocks
"Salmon and shrimp production rely on wild fish stocks, yet companies producing aquaculture and other proteins are not discussing environmental impacts of feed production. European salmon producers acknowledge the importance of this issue and are disclosing plans to address it."
When it comes to antibiotics used in aquaculture, Bakkafrost is the best-performing aquaculture company on the Index, reporting that it has not used any antibiotics in salmon production since 2004. Lerøy also wins approval.
"Lerøy Seafood has committed to only using antibiotics when necessary to protect fish welfare," stated the report.
"It reports on quantities of antibiotics used and has shown a downward trend: no antibiotics were used in 2017 and 2018 throughout the Group's operations."
Higher impact than poultry
In a comment, FAIRR also argued that aquaculture isn't always the most sustainable form of protein production.
"Farmed fish products are often perceived as relatively sustainable compared to other animal proteins. However, new research suggests that farmed salmon has a higher climate impact than poultry – and farmed shrimp is higher than beef from dairy herds (though significantly lower than beef from beef herds)," said FAIRR.
"It is therefore concerning that many companies are not taking action on their Scope 3 GHG emissions, and four report increasing absolute emissions.
Soy and corn more GHG-intensive
"Most of the companies do not provide detail on why emissions have increased. However, for salmon farmers, most emissions come from feed production. The increased use of plant-based ingredients such as soy and corn to replace marine ingredients alleviates pressure on ocean resources. However, it is more GHG-intensive. This may be a contributing factor to rising GHG emissions at some companies.
"Producers must balance and prioritise environmental impacts when innovating to find sustainable feed sources. When discussing carbon reductions, Bakkafrost, for example, states that it aims to work with stakeholders on sustainable and efficient feed production."
Energy-hungry RAS
FAIRR was also concerned about the GHG impact of recirculating aquaculture systems by salmon farmers looking to overcome regulatory limits on the number of licences that can be issued to producers.
"Despite the benefits of RAS, energy use in these systems can be three to five times higher than in marine net pen farming. If these facilities are powered by fossil fuels, the consequent GHG emissions may be much higher than conventional net pen farms," stated FAIRR.
Read the report here.