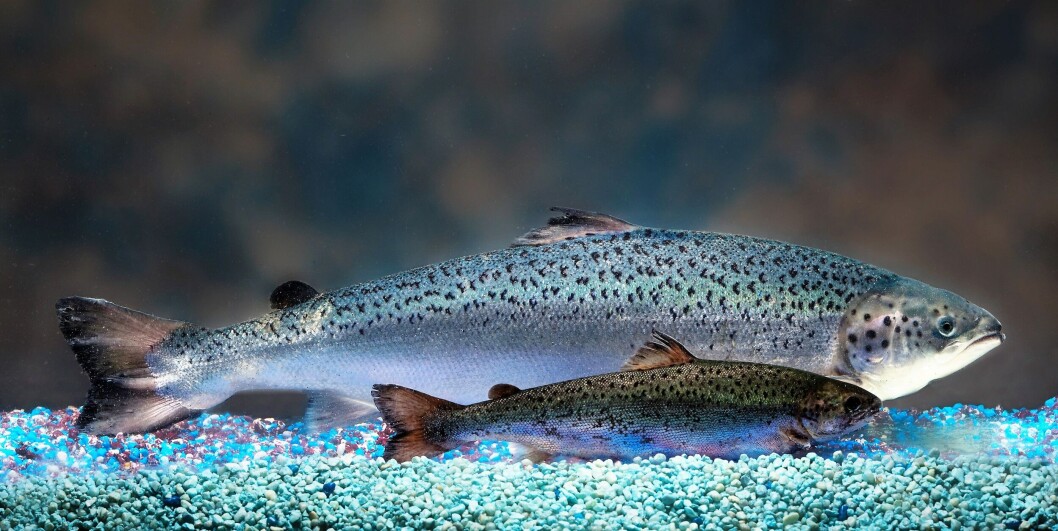 AquaBounty to start US production of transgenic salmon immediately
Transgenic salmon producer AquaBounty will start the process of transferring genetically engineered (GE) eggs from Canada to its on-land farm in Indiana immediately following a decision by the US Food and Drug Administration (FDA) to lift an import ban.
The FDA yesterday announced that it believed a long-standing issue over how the salmon should be labelled had been solved following the enactment by Congress of the National Bioengineered Food Disclosure Standard, which requires that human food containing GE salmon bears labelling indicating that it is bioengineered.
Labelling issue
FDA officials approved AquaBounty's AquAdvantage salmon for sale in the US in 2015 but had to impose an import alert on the eggs because of the labelling issue.
A faster-growing fish
The AquAdvantage salmon is an Atlantic salmon with a growth hormone-regulating gene from a Pacific Chinook salmon – with a promoter from an ocean pout – added.
This gene enables it to grow year-round instead of only during spring and summer. The fish grows to market size in 16 to 18 months rather than three years.
AquAdvantage salmon are only grown on land-based farms, to prevent any possibility of escape into the wild.
AquaBounty chief executive Sylvia Wulf stated: "We are delighted that FDA has lifted the import alert, which will allow AquaBounty to begin producing and marketing AquAdvantage Salmon in the United States.
"As FDA notes in this announcement, our salmon was approved by the agency over three years ago based upon a very comprehensive science-based review process, which established that our salmon was safe, nutritious, and environmentally sound and met all other regulatory requirements.
"We will immediately start the process to import AquAdvantage eggs from our hatchery in Canada to begin grow out at our Indiana facility."
Share price rockets
Yesterday's announcement by the FDA is of enormous importance for Massachusetts-based AquaBounty, which has racked up losses of more than $37 million over the past three years, and the company's stock is reported to have risen in price dramatically.
Until now AquaBounty has been producing small amounts of AquAdvantage in Panama and has only been able to sell its product in Canada. Last year it completed a second harvest in Panama and sold five tons as fillets in Canada.
Product revenues for 2018 were $84,518, while costs and expenses totalled $10,450,314 – a loss of $10,365,796.
Read the US FDA ruling here and AquaBounty's consolidated balance sheets for 2018 and 2017 here.