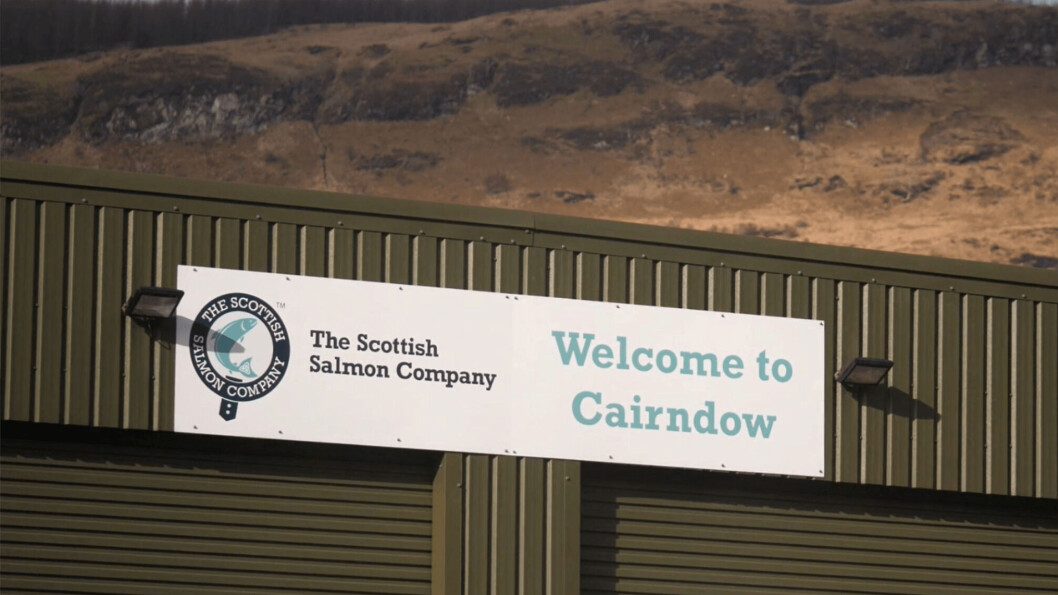 Bakkafrost to ramp up SSC processing capacity
Scottish Salmon Company owner Bakkafrost is planning "significant investment" this year to increase the capacity of two SSC processing plants in Scotland.
Improvements to plants at Marybank in Stornway, Isle of Lewis, and Cairndow at Loch Fyne will result in a combined processing capacity of around 50,000 tonnes, Faroes-based Bakkafrost said in its 2019 annual report.
That fits with Bakkafrost's plans to increase SSC's production from just under 34,000 gutted weight tonnes harvested last year to around 50,000 tonnes.
Non-medicinal policy
Bakkafrost, which has not used chemical bath treatments to combat sea lice in the Faroes since 2017, also plans to extend its focus on non-medicinal methods to Scotland, along with a policy of growing larger smolts.
"There are clear signs that the large smolt and non-medical delousing strategies are working successfully in the Faroe Islands," said the company in its report.
"Looking ahead, Bakkafrost will extend these strategies into the farming operation in The Scottish Salmon Company."
400g smolts
In terms of smolts, Bakkafrost's aim is to have an average weight of 400g for all smolts released into the sea in the Faroes by 2021, and it has been investing heavily in hatcheries.
The average release size of smolts in Bakkafrost's Faroe Islands operations has grown from around 120g in 2014 to around 205g in 2019. That average is expected to increase to 260g this year. A new hatchery at Strond will be fully operating this year, increasing capacity to around 12 million 500g smolts.
By contrast, SSC's smolts are stocked into cages at 90g.
Bakkafrost said investment in SSC's Native Hebridean broodstock programme would increase capacity from 6 million to 10 million eggs per year.
It expects to release 15m smolts in 2020 in the Faroe Islands, compared to 12.7m smolts in 2019 and 12.6m smolts in 2018. The smolt release in Scotland is expected to be 10.7m smolts in 2020, compared to 12.4m smolts in 2019 and 8.6m smolts in 2018.
High price volatility
In his introduction to the report, chairman Rúni M Hansen said 2019 was also a year with exceptionally high price volatility in the salmon market.
"Even though the salmon price fell by around 40% during the third quarter of 2019, Bakkafrost managed to navigate safely through this with only small effect on our financial results," said Hansen.
"This was in part due to our effective sales strategy and to the unique veterinary system in the Faroe Islands, allowing us to let the fish grow longer in the fjords when feasible and sustainable to the environment."
Bakkafrost made net earnings of DKK 802 million (£94.7m) in 2019, compared to DKK 960.3m in 2018.