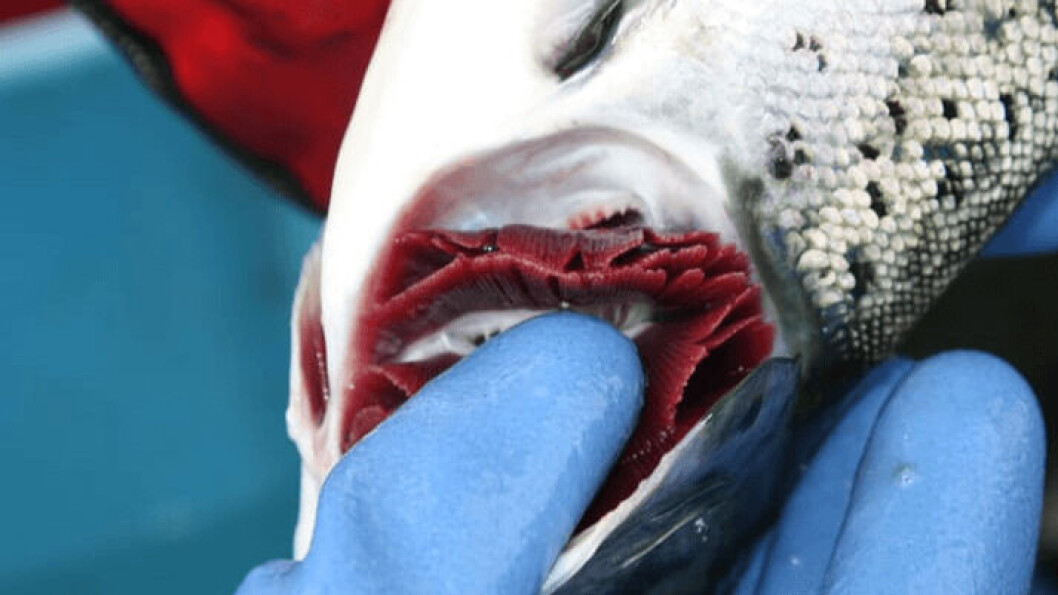 More fish but less profit for Scottish Sea Farms in 2021
Scottish Sea Farms harvested 35% more salmon last year than in 2020 but made a 20% lower operating profit, figures published today by co-owner Lerøy show.
Harvest volume increased from 23,968 gutted weight tonnes to 32,350 gwt, and revenue was up from NOK 1.699 billion in 2020 to NOK 2.307 bn in 2021.
But EBIT (operating profit) dropped from NOK 305 million (£25.2m) in 2020 to NOK 244m last year.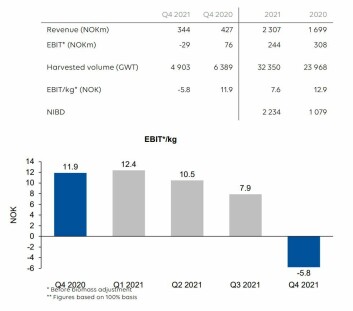 Gill health problems
Biological challenges, particularly with gill health, affected SSF in the second half of the year. In Q3, operating profit was NOK 80m, down from NOK 101m in the same period the year before, despite a 25% increase in harvest volume to 10,126 gwt.
And in the final quarter of 2021 SSF made an operating loss of NOK 29m due to continued gill health challenges which resulted in early harvesting of small fish.
Takeover costs
One-off costs related to the company's acquisition of Shetland salmon farmer Grieg Seafood Hjaltland in December and equating to NOK 6.7 per kilo also hit the bottom line.
These two factors resulted in SSF's EBIT per kilo in Q4 dropping to NOK -5.8 from NOK 11.9 in the same period in 2020.
Significant synergies
SSF is owned 50/50 by Norwegian salmon farming heavyweights Lerøy and SalMar and is Scotland's second-largest salmon farmer following its £164m takeover of Grieg Seafood Hjaltland.
In its Q4 2021 report, Lerøy said that Grieg operates in a region that SSF knows very well. "Although it will take time, SSF is expected to realise significant synergies by integrating the two companies," said Lerøy.
With the addition of Grieg's sites, SSF expects to harvest 46,000 gwt of salmon this year.